Osram delivers LED headlamp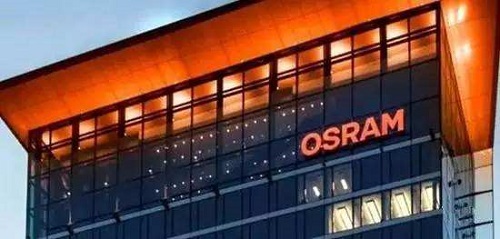 Osram Opto Semiconductors along with Osram Specialty Lighting has announced the demonstration of the Eviyos automotive LED headlamp module that could be the next advancement in automotive forward lighting beyond shipping adaptive drive beam headlights. The company is showcasing a prototype of the hybrid module this week at the ISAL (International Symposium on Automotive Lighting) event in Darmstadt, Germany.
  Interested in articles & announcements on automotive LED lighting?
  Eviyos is the result of an R&D partnership coordinated by Osram and funded by the German Federal Ministry of Education and Research (BMBF). The other partners included the Fraunhofer Institute for Reliability and Microintegration (IZM), semiconductor-manufacturer Infineon, auto third-party OEM Hella, and auto manufacturer Daimler. We covered details of the R&D project called the μAFS Research Project last year and Osram said the partners completed the R&D work in 2016.
  We have written quite a lot about adaptive drive beam headlamps at the component and module level. Osram has been a leader in the space. Just a month ago, the company announced a module that combined multiple LED segments or pixels and a silicone optic to enable auto makers to use the technology in mainstream vehicles. Typically, the technology works with camera assistance to sense oncoming traffic and changes in the road topography to alter beam direction, eliminating glare for oncoming drivers and providing the driver of the auto with the adaptive headlamps to better view the roadway.
  Still, the Eviyos LED headlamp project takes beam control to another level with the ability of the electronics to independently control 1024 individual emitters or pixels as opposed to controlling three to a dozen groups of emitters that form larger pixels or segments. The key to the granularity is the integration of driver electronics and intelligence in the module.