Your position:
Home
>
News Home
>
Market
>
The sales of Red Star Macalline made a breakthrough of RMB 6.6 billion in three days
The sales of Red Star Macalline made a breakthrough of RMB 6.6 billion in three days
International Workers' Day of China has become a carnival for the new retailers.
The great promotion of International Workers' Day- Super Home Decoration Festival in Red Star Macalline created a new sales record. The total actual received sales are RMB 6.565 billion for merchants, with an overall growth of 25.3%.
 May Day- Super Home Decoration Festival invited Chinese famous star Gao Yuanyuan as celebrity
Red Star Macalline, who made advantages of existing network layout and brand influence, pioneered the new retail strategy of home furnishings Internet. Taking the design as an entrance, home decoration as the main line; Integrating upstream and downstream industry chain of home decoration, to provide consumers with full overall decoration services, including decoration design, hard outfit construction, material sales, furniture purchase, soft outfit and accessories. After the APP was online, it contributed 40% of sales to the mall.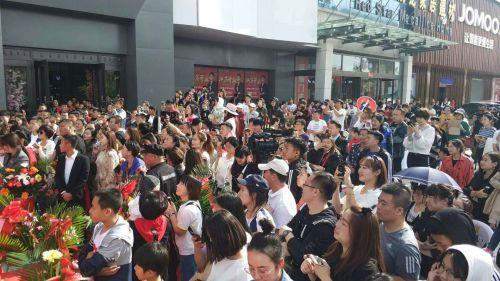 On the first day of festival, Red Star Macalline market was crowded by people.
Red Star Macalline joined hands with the 3C giant -Brookstone to build the flash store for the home furnishing industry, which landed in the Nanjing Kazimen branch mall and Ouliluoya Mall in Wuzhong Road, Shanghai, upgrading new experience of home furnishing sales with black technology products.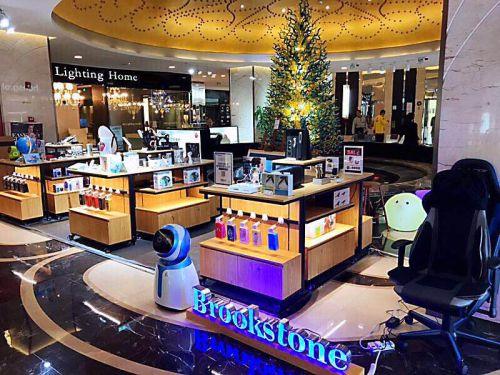 Flash store Brookstone x Red Star Macalline
In this Super Home Decoration Festival, the total sales volume was RMB 3.120 billion by members in the whole country. The consumption was made by 70,000 people. The sales per customer transaction were RMB 44,600. Online and offline marketing is integrated. The online activity flow made new record high. The peak is 3 times higher than that in 2017.
(Source:jiagle.com)