Custom sailing yacht Allsmoke delivered by Southern Wind
2017-03-20 by:
  South African sailing yacht specialist Southern Wind has announced the delivery of Allsmoke. This 27.5 metre custom sloop features naval architecture by Reichel-Pugh Yacht Design and interiors by Nauta Design.

  Willy Persico, founder and CEO of Southern Wind, explained that the owner asked for "a very fast yacht with the comfort and safety standards typical of a cruising yacht but versatile enough for both fast cruises with family and excellent performance in the most renowned offshore and inshore superyacht regattas".

  Allsmoke exceeded 18 knots on her sea trials. All photos: Peter Schreiber

  Allsmoke features a 6.96 metre beam as well as a lifting keel, which means that her draft can be reduced from 5.8 metres to 3.8 metres, making shallow anchorages more easily accessible without deploying the tender. Key features include a detachable bowsprit that can reduce the LOA to 26.5 metres.

  Accommodation on board Allsmoke is for six guests in three en-suite cabins. The owner's suite includes a superyacht office with a convertible settee that can increase the capacity to eight guests. The separate aft crew quarters allow for a staff of up to four, however, Allsmoke's ergonomic deck layout means that long voyages at sea can be handled with even fewer crew.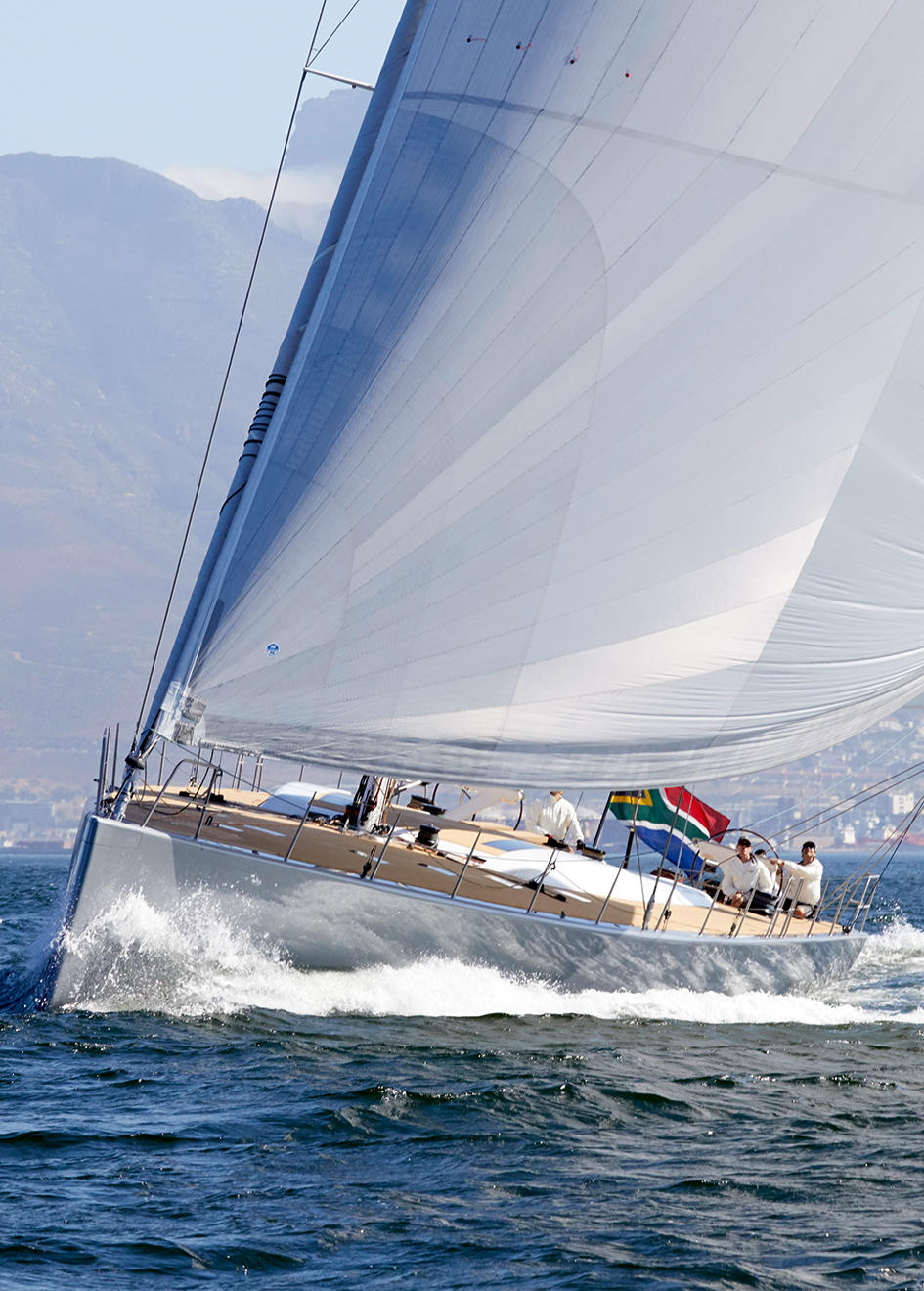 Take a closer look at the Southern Wind sailing yacht Allsmoke

  Speaking after her sea trials, Marco Alberti, general manager and technical director at Southern Wind Shipyard, said, "We used cruising sails and still effortlessly recorded speeds in excess of 18 knots. The owner and captain were really pleased with the performance, as we were too."

  Auxiliary power comes from a 190hp Steyr SE196 E35 engine, while the lightweight composite construction includes an outer skin made from carbon/epoxy resin. Racing yacht specialist Greg Waters helped to design the highly sophisticated on-board hydraulic system, while the generous sailplan of 469 square metres should make Allsmoke a real regatta contender.

  Other projects currently under development at the South African yard, which recently celebrated its 25th anniversary at the Southern Wind Capri regatta, include the SW96 and SW105 cruiser racers.
GET THE
XIUGLE DIGEST
Subscribe to Xiugle's FREE email newsletter