Moonen Makes Move to Florida
2017-08-31 by: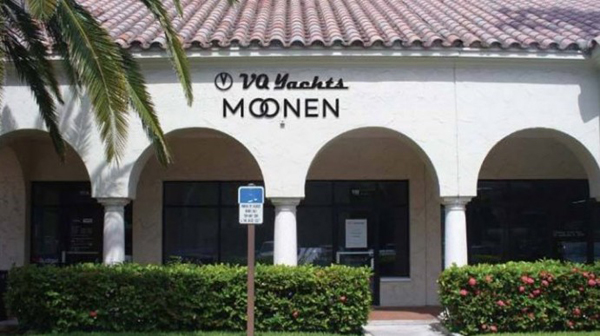 revealed when she spent a day at Moonen Shipyards in June, the Dutch builder planned to establish a stateside presence. Specifically, the shipyard wanted its first-ever U.S. office in Florida. That presence is now official, in Fort Lauderdale.

  The office, which additionally services the Latin American market, sits in the well-known business center called The Quay on 17th Street. The office bears both Moonen's name and that of Dutchmasters. The latter, run by Ray Groot, serves as the builder's eyes and ears on site. The sales team back in The Netherlands will, in turn, reach out to the potential clients to follow up. In addition, the sales representatives will head to Fort Lauderdale each month to personally meet with clients.

  Emile Bilterijst, managing director of the shipyard, sees the new office supplementing long-existing relationships with American brokers. In brief, "It will enhance our ability to offer a first-class service to Moonen owners, Moonen captains, and all those with a heart for our unique brand in this part of the world."

  Groot adds that megayacht owners are "embracing the kind of far-reaching customization which Moonen offers." Far-reaching is not an exaggeration. The shipyard offers all-custom construction starting in sizes that other builders offer solely as production or semi-custom models. Groot asserts, "The desire to be able to say, 'I created a motoryacht to my own wishes and specs' is much stronger." He adds, "The time for Moonen to really break through in the U.S. and South America has now arrived."

  Sales over the past few years bear this out. In fact, Moonen sold two of three megayachts it exhibited at the Palm Beach show in 2015 to Americans. Furthermore, an American couple acquired a Moonen 97, which they christened Nimbus, on the brokerage market that same year. They further took the megayacht back to the shipyard for a full refit, too.
GET THE
XIUGLE DIGEST
Subscribe to Xiugle's FREE email newsletter