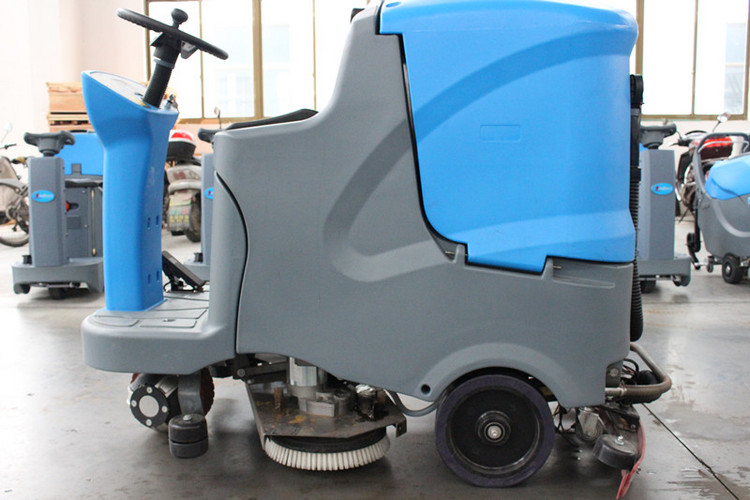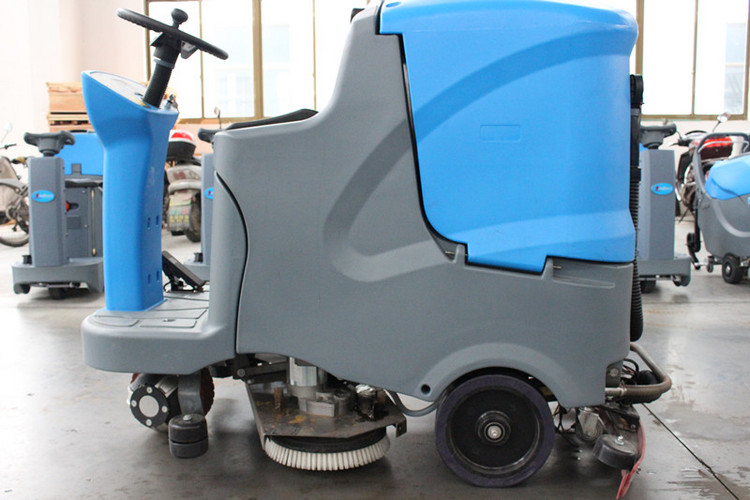 Product Image
wholesale double disc battery powered multi-function floor cleaning machine
Tag:
double disc battery powered multi-function floor cleaning machine
Share to:
Product Property:
Function:
Ride-on scrubber
Brand:
Farily
Product Details:
battery powered ride on double disc floor clean equipment
Features:
Electronic central control processor, adopts the single-chip microprocessor's V serial technology, strong founction, easy operation, high integration, small volume, quick speed and good expansibility.
Innovative design and structural industrial level insure the durability, extend the scrubber's service life. The brush move horizontal, insure the cleaning result. The maintance is convenient, operation is easy.
battery powered ride on double disc floor clean equipment
Advantage:
1.Computer integrated chip controll system: the chip controls the system and starts gradually, insuring the gradul speeding up of the motor, no damage to the jear and the commutator, extending the service life of the brush and the motor.
2. The equipment pannel has simple design,equipped with visiable operation button, the work sutiation, battery power, water flow, working time and advise to unsual working sutiation can been seen on the pannel.
3.Water level adjust function: P1/P2/P3/P4 four level in ajustment to different besmirch sutiation.
Two modle cleaning way: automatic and manual. Automatic modle has 4 ways: P1/P2/P3/P4. manual modle has 3 ways: single suction modle, single clean modle, suction and clean modle.
4.Load/unload with just one button: exchange of the brush and the needle through the computer chip, load/unload the brush through one botton, avoid the danger of manual operation, improving the convenience and the safety.
Every detail has elaborate design, supplying the biggest convenience and Ergonomics, for example: the water control rod and the water system.
5.   The scrubber's rack is very solid and quakeproof, Besides, it is treated with anti-corrosion technology. So that the scrubber could be used in swimming pool, dairy processing plant, improving the production. All the screws and other accessories are 304 stainless steel, which is anti-corrosion and solid, improving the whole machine's usability and safety.
6. FR115-860 ride on double brush floor scrubber has independent working ablity, equipped with four 335 Ah maintaince free batteries, once charged, it can work for 6 hours. The battery supplier OEM the special battery for us, compaired with the traditional 24V battery, our battery has the 21V insurance function for the battery, prevent the battery to be burn, longer service life, more safety.
7.The drive motor is Italy's new AMER, original imported, quality insured, improving the scrubber's gradability.
The suction motor is from Suzou, insuring the cleanliness of the floor.
Brush motor is from Ningbo, insuring the motor's rotation and steability.
battery powered ride on double disc floor clean equipment
Accessories:
  battery powered ride on double disc floor clean equipment
Technical data:
technical parameters

 

unit

FR115-660

FR115-860

 

Working width

Mm

660

860

Sequeegee width

Mm

1000

1150

Brush No

Disc

2

2

Brush motor

v/w

24/550

24/550

Suction motor

v/w

24/600

24/600

Drive motor

v/w

24/760

24/760

Solution tank

L

115

115

Recovery tank

L

115

115

Work speed

Km/h

6.5

6.5

Work efficiency

m2/h

4550

5550

power

v/ah

24V DC

24V DC

Size(lengh*width*hieght)

Mm

1500*785*1285

1500*900*1285

Net wieght

Kg

444

450

Gross weight

kg

520

526
packing &shipping:
Our company and certifaction:
Certification:
FAQ
Question 1:
whats your payment term?
We accept TT, LC and west union or you can pay throgh Alibaba.
Question 2:
Do you have after-sale service?
our quality and service is our life, so enven after your buying, we still offer free after sale service, different from other supplier
question 3:
How long is your delivery time?
Our delivery time is 5-25 days, depending on your amount.
Question 4:
Do you have MOQ requirement?
No, we have no MOQ, so you can just order 1 set.
Question 5:
can I want the machine to be my own idea brand?(do you offer oem service?)

We can just produce the machine for you and offer OEM for you.