Hilton's Hampton brand expands to globally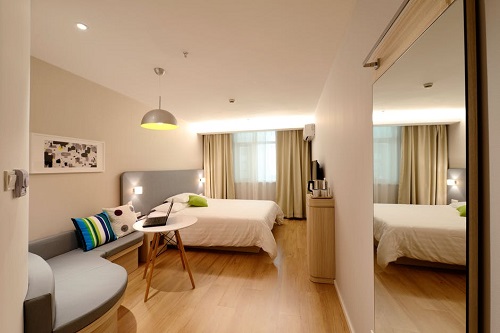 Hilton's upper-midscale Hampton brand has opened 24 new hotel properties, including the Hampton Inn by Hilton Chicago McCormick Place, part of Hilton's first tri-brand hotel, Hampton Inn by Hilton Astana Triumphal Arch, Hampton's first property in Kazakhstan, and Hampton by Hilton Dubai Airport, the brand's first property in the Middle East and largest hotel in the portfolio.
"Our explosive growth in 2018 has put Hampton on pace to open more than 100 properties for the fourth consecutive year, and our strong global pipeline of more than 620 hotels indicates no signs of slowing down," said Shruti Gandhi Buckley, global head, Hampton by Hilton, in a statement.
Hampton's international footprint grew with eight new properties outside of the U.S. including China, Colombia, United Arab Emirates and Kazakhstan. With five recent property openings in China, Hampton now has 50 hotels operating in the country, making Hampton the fastest-growing international hospitality brand pipeline in China.