Oram Hotels to open San Diego's in 2019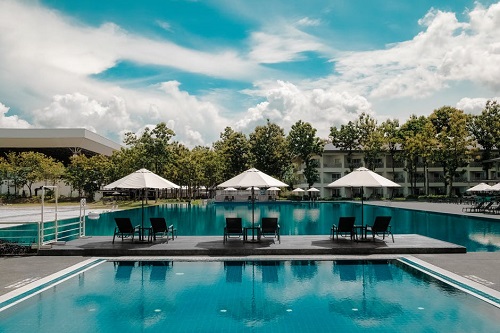 Alvin Mansour's Oram Hotels and Azul Hospitality Group plans to open a new luxury San Diego hotel in early 2019 with the debut of The Guild. The 162-room Marriott Tribute Portfolio property is housed in the city's historic Army-Navy landmark building, and is being reimagined by San Diego native Mansour.
San Diego's Army-Navy YMCA building was developed in the 1920s. During that period, as an increase in the number of military bases in San Diego were being proposed, the need to provide the rising population of uniformed men and women a place for community and recreation in the city also grew. The Italian Renaissance-inspired building at 500 West Broadway would become that home as the Army-Navy YMCA, hosting tens of thousands of guests within months of opening its doors. Throughout its history, the Army-Navy YMCA building would provide services to more than 125 million military personnel, making it the largest such organization in the world. In 2007, the site was officially registered as a Historic Place by the U.S. Department of the Interior National Park Service. Upon The Guild's 2019 debut, the building will be celebrating 95 years since its doors opened, presiding over Broadway.
In 2014, independent real estate maven Mansour relocated to the city's downtown center and took an interest in the landmark YMCA building.