Oxford Hotels gives life to historic Chicago bank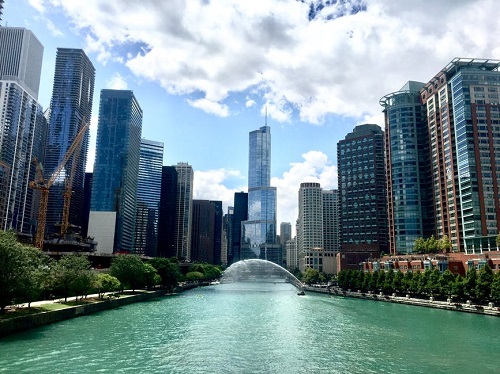 Oxford Hotels & Resorts, the Chicago-based hotel management and branding affiliate of Oxford Capital Group, will open the Hotel Julian Chicago this coming fall.
The Oxford Capital Group and Quadrum Global partnership led the redevelopment and adaptive reuse hotel conversion of the historic Atlantic Bank Building at 168 North Michigan Ave. This project is the flagship property of Oxford's latest luxury lifestyle hotel brand named after St. Julian, the patron saint of hospitality and travelers.
 
 Situated diagonally across from Millennium Park on North Michigan Avenue on the eastern side of the central business district, the $75+ million development preserves many of the original components of the iconic Benjamin Marshall-designed building in the new design. The brick walls in the hotel lobby and restaurant, for example, contain the original 100-year-old bricks.