Residence L by HHC Design Solution
  No wonder that this residential project of HHC Design Solution won the TID Award of Residential Space. It presents us with a contemporary and elegant read on traditions and cozy, welcoming ambiance. Light and low-toned color palette that evokes serene and tranquil ambiance, natural materials palette combining exquisite woodwork, artistic tile arrangements, bricks, and leather introduce earthly and organic feeling to the modern design composition. The design style itself is an eclectic mixture between modern Scandinavian countryside aesthetics, urban dynamics and Asian simplicity of clear expression.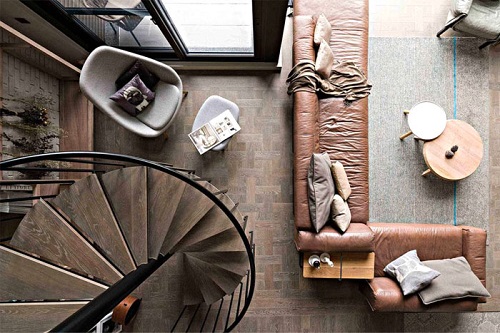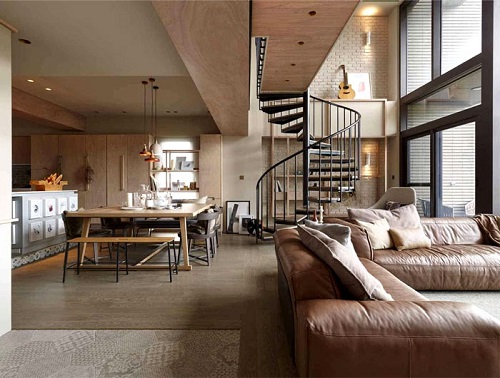 The main living premise features impressive spiral stairway and double – height spatial arrangement that becomes incredible scenery for the elegant and modern arrangement. Large furniture pieces, pastel tonalities, rich textural elements and trendy insertions (like the exquisite brass lamps and details) create the welcoming character and elegant expression of the premises.