The LED Bulb Expert Garner Huge Success on 121st Canton Fair
Shanghai Wellmax Lighting Industry (WELLMAX) concluded another successful chapter today at the 2017 Canton Fair with high appraisal from both exhibitors and buyers. Held from April 15-19 at the China Import and Export Fair Complex in Guangzhou, the Canton Fair attracted over 200,000 buyers from 210 countries and regions. The exhibited products showcased by over 60,000 booths range from electrical products to varieties of light sources.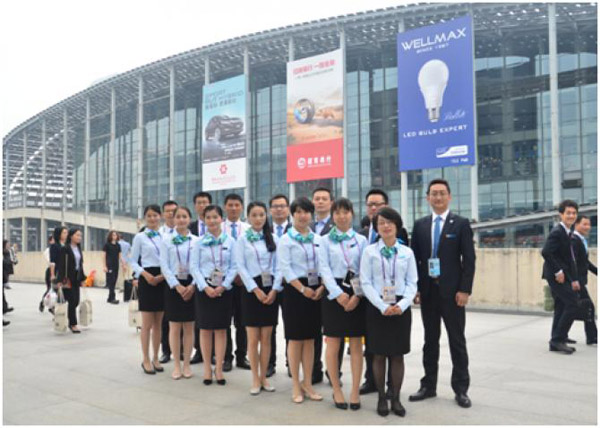 WELLMAX debuted three new series of LED bulbs on the fair, sustaining the company's innovative motto and leadership position in the industry. The Ballet LED bulb series attracted the most attention on the fair; the series, ranging from 3W to 23W, shows excellence in design combined with precision in engineering. Recognized as the star products of the year, the Ballet LED bulbs adopt SAMSUNG LED chips, which provides premium quality and IP protection to the product. WELLMAX and SAMSUNG's partnership took off in 2016; as the world's first group of global brand partners with SAMSUNG, WELLMAX collaborated with SAMSUNG on product enhancement and branding. Just this week, WELLMAX has again been awarded with "Annual Most Valuable Partner".

The Ballet product series is designed to meet strict Custom requirements while offering premium clients with differentiating features on the market. WELLMAX also presents more versatile options such as the Classic LED Bulb Series and 2-IN-1 segmented color W&W Series.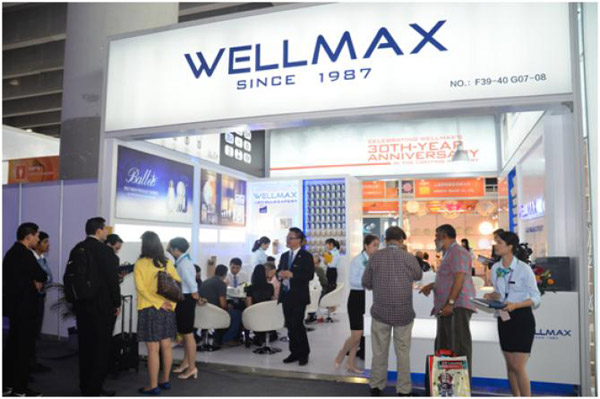 As clients flocked to the booth to gather first-hand information about WELLMAX's new products, their questions are answered by professional representatives. WELLMAX's engineers were also present to provide in-depth product and project solutions to clients whose countries or distribution channels impose higher entry barriers. WELLMAX's CEO Yamin Wang commented: "We are happy to meet many old friends on the Canton Fair. WELLMAX is in this industry for the 30th year, many of our long-term clients come to our booth every year, and we aim to bring them something more interesting, more value-adding, and more innovative every year. I am also happy to see how fast our team has grown over the years, we have the most professional and experiences sales in the entire industry in our team. The WELLMAX team is a winning team."

Hitting a record high at the 2017 spring Canton Fair, WELLMAX harbors a loftier ambition as the LED Bulb Expert. WELLMAX believes they can light up the world with the best LED bulbs, and this vision brings out WELLLMAX's exceptional performance and efficiency for higher standard. For the past 30 years, WELLMAX has been devoted into light bulb R&D, supply chain management, production quality control and customer service management, and expand business into 58 countries around the world. Now WELLMAX is renowned as the LED Bulb Expert in the global lighting industry. Through designing and supplying value added lighting solutions for professional clients, WELLMAX enables them to reduce costs, energy consumption and environmental impact. Building on past years' success, 2017 will still be a big year for WELLMAX, for they will continue to introduce more ground-breaking LED products and wider range of LED bulbs.