Wyndham Hotels to open Pacific Ocean island resort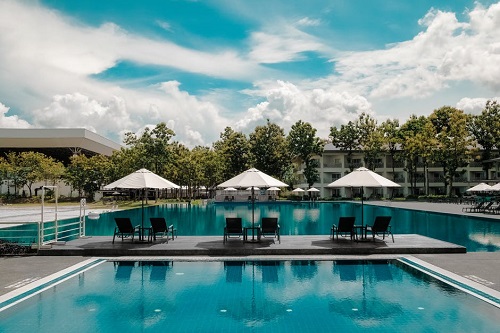 Wyndham Hotels & Resorts plans to open a new resort with villas in Palau in the Pacific Ocean under its Wyndham brand.
Global International Development Group subsidiary Sea Sky International Development Group is developing the Wyndham Palau in the Aimeliik region.The hotel will be near the country's main commercial center Koror City and the Palau International Airport. The resort will have 132 guestrooms and more than 400 villas once construction is complete.
"International visitor arrivals to Palau have jumped 50 percent since 2010, and the country remains an intriguing and appealing destination for many Asian travelers. With direct air links from key source markets such as Seoul and Taipei, the prospects for Palau's tourism industry, including the MICE sector, remain incredibly bright," Joon Aun Ooi, president and managing director of Southeast Asia and the Pacific Rim for Wyndham Hotels & Resorts, said in a statement.