Your position:
Home
>
News Home
>
Market
>
10 keywords: Spell over China's home furnishing industry in 2017
10 keywords: Spell over China's home furnishing industry in 2017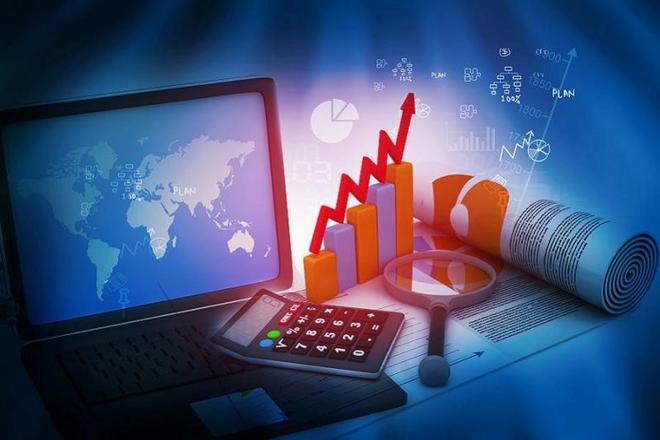 The year 2017 draws to a close, and China's home furnishing industry continuously changes and develops in this year. We summarize keywords for home furnishing industry this year. Let's look back what happens to home furnishing industry this year.
Come into the market
China's home furnishing industry is in the active period of capital, and the word- "getting listed" is still the keyword of many home furnishing companies.
On Mar. 7, Shangpinzhaipei gets listed in Shenzhen Stock Exchange and becomes the first listed custom home furnishing brand this year whose raised funds will be mainly used to enlarge production capacity and expand marketing network layout.
On Mar. 10, PIANO gets be listed in Shenzhen Stock Exchange later whose raised funds will be mainly used for industrial capacity construction of home furnishing and construction of information management system.
On Mar. 28, OPPEIN gets be listed whose raised funds will be invested to primary businesses, including capacity expansion, brand building as well as upgrading and rebuilding of information system.
On Dec. 5, Main Board Market Issuance Examination Committee of CSRC gives a public announcement that Red Star Macalline Group Corporation Ltd (IPO) was passed, which means that Red Star Macalline Group Corporation Ltd will realize listing of A+H in two places.
Environment protection
The whole country implements more and more strict environmental pollution improvement, and "environmental protection" becomes a hot word in 2017. Home furnishing products is closely related to the life. When people purchase furniture, they will firstly consider safety and health, so environmental protection becomes particularly important.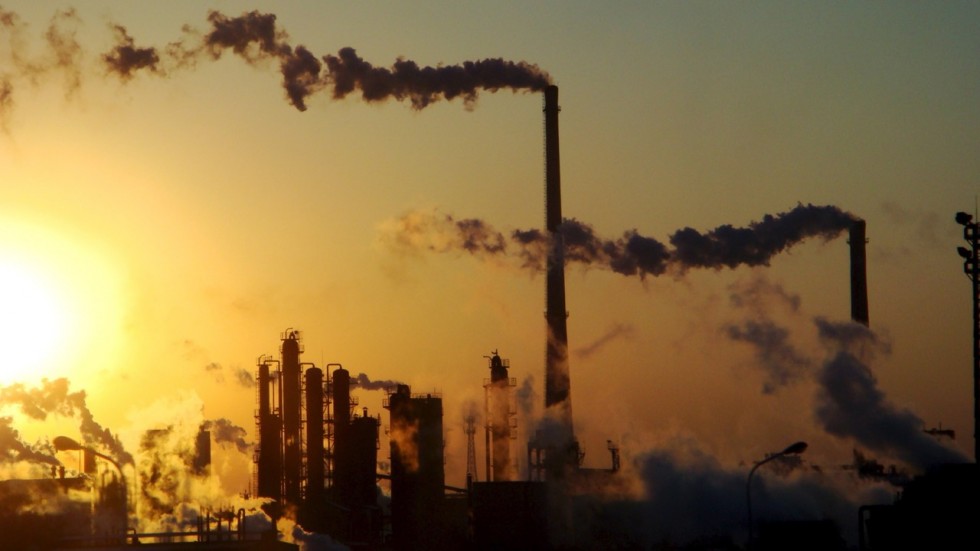 In Feb., Technical Requirements for Environmental Label Products-Furniture issued by Ministry of Environmental Protection is officially executed with the requirements against "environmental protection" of furniture production expressed.
In Apr., Beijing City, Tianjin City and Hebei Province jointly formulated the Limit Standard for Volatile Organic Compound Content of Construction Coating and Adhesive to control the whole process of all the links regarding production, sales and usage of construction coating and adhesive and reduce fugitive emission of VOCs produced in the usage of the above products. The standard is synchronously implemented in above-mentioned three regions on Sept. 1.
On May 1, stage II limit requirements of the technical specification of Shenzhen Special Economic Zone- Limit of Harmful Substances in the Finished Furniture as Well as Raw and Auxiliary Materials are officially implemented, which requires furniture enterprises in the whole city shall transform solvent type coating production line to low volatility coatings such as water-based paint and UV coating.
Intelligent
Under the background of consumption upgrade and consumption transformation, intelligence gradually becomes the trend and direction of home furnishing market. People become more and more willing to pay the bill for intelligent technology life. Home furnishing stores and decoration companies start to introduce intelligent home furnishing products and intelligent decoration package, and more home furnishing brands seek for multi-dimensional cooperation and walk the road of "intelligence".
On May 22, Haier U+ achieves the strategic cooperation with Nature and announces it will exploit intelligent furniture and intelligent home decoration ecological scenarios together with Nature based on Haier U+ intelligent life open platform and help Nature to realize the transformation from traditional furniture and home decoration enterprise to intelligent home decoration enterprise.
On Jun. 10, the aggregation platform for nationwide home furnishing stores-"Miaoshangjia" goes live, and it make more science and technology elements integrated into home furnishing stores on the basis of unified pattern of "entity store+ e-commerce+ mobile internet" and online and offline combination, realizes terminal of digitization and intelligent service and open the times of intelligent home furnishing shopping.
On Jul. 26, Philips cooperates with intelligent hardware product-"Ding-dong Acoustics" subordinate to JD to push out Chinese speech recognition procedure of "Ding-dong Acoustics" to control home lighting and acoustic system with acoustic system and light and shade as well as color of indoor light adjusted via voice.
In Nov. Midea forms a strategic cooperation relationship with Ehomy. Midea will fully support Ehomy's solution and system in the household soft outfit products and services based on its soft and hard technologies in the intelligent home furnishing field.
Design
In 2017, designers and home furnishing brands continue to take design as starting point and some home furnishing stores also start to focus on design to stimulate consumption.
At the beginning of Apr., China designers, including Jiang Feng, Zhang Lei, Zhou Chenchen, Yuan Yuan, etc. make a stage pose at the 56th Salone del Mobile di Milano with their works, making China's design and designers gradually concerned by the whole world.
On Jun. 14, Easyhome signs a strategic agreement with the sponsor of Red Dot Design Award to introduce the Red Dot Design Award into China and carry out deep cooperation with the sponsor of Red Dot Design Award.
From Sept. 21 to Oct. 7, Beijing Design Week is held. All big home furnishing brands and original designers push out new design works and bring a design feast to the audiences.
New Retail
With penetration and implementation of New Retail in all industries, home furnishing industry starts to carry out all kinds of explorations.
At the end of Jun., the ikongjian.com cooperates with Gome to implement the layout of New Retail and shout the slogan of "selling furniture and electrical apparatus in the same way".
At the beginning of Jul., home decoration-OHOME subordinate to Country Garden publishes a new brand strategy, announces to hammer at New Retail, officially initiate the pattern of city partner and conduct quick offline layout of terminals.
On Jul. 16, the original design home furnishing brand-ZAOZUO participates in New Retail and offline experience store of ZAOZUO starts business in INDIGO, Beijing, which is the first offline store of ZAOZUO in the world.
On Jul. 26, Jinyuan Store of Easyhome in Beijing sets up the first unmanned convenience store-Eat Box. Customers can enter the store by "face swiping" after scanning QR code for registration and uploading photo, use the self-service cash register to scan goods after completion of shopping and then make payment by scanning a QR code.
In Sept., the experience store of home furnishing New Retail mode-"HomeTimes" starts business in Hangzhou which is the model demonstration for the combination of Tmall New Retail mode and home furnishing industry and is in possession of online and offline all-channel genes.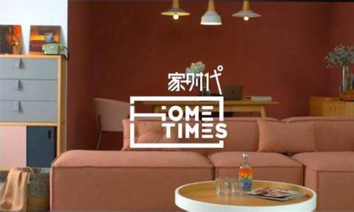 Customization
It can be known that the listing tide of home furnishing enterprises that custom home furnishing enterprises become main force and custom home furnishing enters the stage of rapid growth.
In Mar., the "whole house customization center" of North Fourth Ring store of Easyhome copying an area of 4200m2 makes a stage pose.
Only from Mar. to Jun. of this year, six custom home furnishing brands- Shangpinzhaipei, PIANO, OPPEIN, GoldenHome, OLO and ZBOM get listed and become a main force in the home furnishing enterprises getting listed this year.
The semiyearly report in 2017 disclosed by listed home furnishing enterprises shows that custom home furnishing brands are with good business conditions, and most of custom home furnishing enterprises make remarkable achievements in the first half year of 2017 and the trend of year-on-year growth almost happens to all of them.
Exhibition
Home show of each year is the big event for passing attitude and driving trend in the home furnishing industry. In order to rapidly know about fashion and dynamic of home furnishing industry in the year, it's the best to wander about the home show.
In Mar. the 37th International Famous Furniture Fair (Dongguan) , the 39th China International Furniture Fair as Well as Shenzhen creative Week and the 32th Shenzhen International Furniture Exhibition are inaugurated in succession. Three furniture exhibitions in Guangzhou paid with a lot of attention given bring an exhilarating home furnishing feast to people.
From Jun. 15 to Jun. 18, the First Beijing International Home Furnishing Fair and China New Lifestyle Festival are inaugurated at the new exhibition hall of Beijing ·China International Exhibition Center. The exhibition becomes the exhibition with the largest scale in Beijing and the whole northern area and pioneer for large home show in the north area.
From Sept. 12 to Sept. 15, the 23rd China International Furniture Expo and the 2nd Maison Shanghai are held in Shanghai New International Expo Center and World Expo exhibition hall, respectively at the same time. International brands gather, French national treasure level color master personally attends to garrison duty and more than 100 original design brands appear, transmitting the strongest voice of design.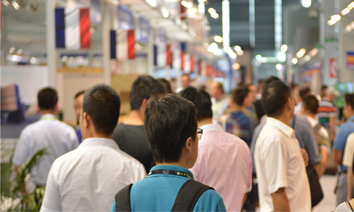 Sharing
With rapid development of "sharing" patterns such as bicycle sharing, car sharing, sharable charger and sharable umbrella, the sharing economy is gradually spilling over into all the fields of the life. Nowadays, "sharing" starts to be concerned within the scope of home furnishing.
Some "sharable furniture" which can be leased quietly emerges, including Zulifang, Dorm, Wozaijia, Doudou Home Furnishing, easylive, etc. They provide enterprises, apartments, landlords and tenants with a home furnishing rental service, and some brands will emphasize they are on the sharing leasing platform at the time of propaganda.
Part of the above "sharable home furnishing" brands are preferred by capital. It's reported that "Wozaijia" has completed Cycle A financing of RMB 54 million firstly invested by Capital Today and then invested by CSR Ventures, Longling Capital and Wang Gang Angel. Doudou Home Furnishing has gained the angel round financing of RMB 3 million by the co-founder of the listed company of NASDAQ in America-Airmedia.
Technology
Appearance and application of 3D technology, VR, intelligent technology and other innovative technologies make "new technology" become a hot word in the home furnishing industry and also accelerates upgrading of home furnishing consumption as well as consumption transformation.
Home furnishing shopping place, furniture store and Decoration Company are actively generalizing new technology and present better product effect to consumers via 3D technologies such as VR experiences.
Decoration company makes use of VR technology to strengthen customers' experience and make customers feel the effect of home decoration in advance. In the furniture brand store, consumers can have a more true experience via VR technology.
And more consumers of the new generation pay more attention to intelligent home furnishing technology. Intelligent home furnishing facilities such as floor mopping robots, intelligent lighting, intelligent sound and home security system are very popular.
New technology not only attracts involvement of capital, but also makes many brands increase the layout with larger market expected.
Empowering
In 2017, "Empowering" becomes a hot word in the home furnishing industry. With the speed of online and offline fusion increasingly accelerated, internet empowering home decoration and other home furniture entity enterprises are gradually becoming a trend.
On Jun. 21, in the speech themed by "creating the platform and empowering the future", founder and CEO of Tubatu.com-Wang Guobin published the new goal of Tubatu.com and proposed the platform empowering plan of "1000 decoration enterprise with output value exceeding RMB ten million" and construction of the empowering platform in the home decoration industry by means of new credit, new efficiency and a new organization.
On Sept. 24, "PPTV Empowering and Intelligent Linkage of the Future" 2017 Outfit and Intelligent Home Furnishing Summit Forum is held at the PINGO international wisdom+ life hall which discusses current situations and trend of outfit and intelligent home.
On Oct. 20, GIIS2017 Home Furnishing and Home Decoration Industry Innovative Development Conference Themed by "New Retail of Enabled Home Furnishing" was inaugurated in Guangzhou. The conference discusses such contents as home furnishing New Retail, whole house customization, outfit, S2b, new business and interior fitting industrialization.
On Dec. 5, the first active forum of "China tours of opportunity · internet enabling home decoration" organized by All-China Federation of Industry and Commerce is held in Beijing.  Deputy Secretary General of China Furniture & Decoration Chamber of Commerce-Xie Xin says that the reform for supply side of the home decoration industry under the new situation needs to resort to agglomeration effects of internet platform for effectively connecting user demand and enterprise transformation and making users' decoration experience simple and pleasant by internet technology continually changing home decoration.
"Platform empowering value" is mentioned at various conferences and forums of home furnishing industry for many times. For the home decoration industry, online platform empowering is determined by two kinds of abilities. One is the ability of service chain and the other one is the ability of supply chain, both of which decide industry efficiency of home decoration field.
(Source:Jiagle.com)