Your position:
Home
>
News Home
>
Market
>
China: Country Garden Invested RMB2.5 Billion in Furniture Manufacture
China: Country Garden Invested RMB2.5 Billion in Furniture Manufacture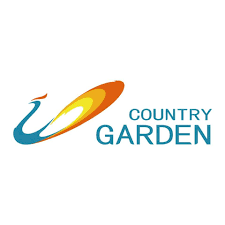 On February 26th, Country Garden held its opening ceremony for the "Biguiyuan Modern Furniture Green & Smart Household Industrial Park" in Xinyang, Henan. As the official introduction shows, the project is jointly invested by Country Garden and Modern Furniture with a total investment of RMB2.5 billion, of which project the first phase covers an area of 1,000 mu including a construction area of 500,000 square meters, and the annual value of production is planned as RMB5 billion. The completion and operation of the project will announce an annual production capacity of 300,000 sets of cabinets, 600,000 sets of bathroom cabinets, 100,000 sets of wardrobes /storage cabinets, and 1.8 million sets of wooden doors. The annual production is able to support delivery needs of 200,000 households, and the total value of the production is estimated to reach RMB5 billion, with an annual tax contribution of over RMB400 million.

Modern Furniture, the other investor of the Xinyang Project, was invested and founded by Country Garden with 2 billion yuan in 2007. The company now possesses a production base of 700,000 square meters and 8 plants, mainly focusing on finished household products, including furniture, floors, cabinets, bathroom cabinets, wardrobes and shower rooms. Aside from Country Garden, the company also serves Poly Developments and Holdings Group Co., Ltd., Midea Real Estate Group, Nimble Group, Yuexiu Property, China SCE Group, SHIRONG ZHAOYE Co.,Ltd, Logan Property, etc., and in 2018 alone, it completed more than 3,000 projects.
As a subsidiary of Country Garden, in the year, Modern Furniture achieved an overall project delivery capacity of 3 sqm/s for floors, 5 set/m for doors, 81 set/h for bathroom cabinets, and 1060 set/t for cabinets, making a record high.
(Source: JJgle.com)