Your position:
Home
>
News Home
>
Global
>
China's COOMO Group Won the Chinese Agency of Six Major US Home Brands, Including Bernhardt, Century, Stanley...
China's COOMO Group Won the Chinese Agency of Six Major US Home Brands, Including Bernhardt, Century, Stanley...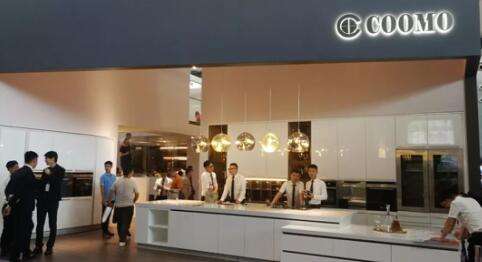 COOMO Group held a press conference with more than 30 media attendance, annoncing a news that COOMO furniture one-time has gotten six major US home brands' Chinese agent rights, including Bernhardt, Century, Vanguard, Hancock & moore, Maitland-Smith, Stanley and other top US brands. 
During the conference, Mr. Lu Kai, CEO of a COOMO Group, introduced that the six major US brands that have reached strategic cooperation with COOMO. Those US home brands are well-known in the worldwide,  and they have a history of furniture operation of nearly one hundred years or more than a hundred years. Their products are designed by top designers in the industry and widely favored by American consummers, even by White House leaders and industry elites.
For example, Bernhardt from North Carolina, founded in 1889, has a history of 130 years and is one of the world's leading diversified furniture manufacturer; and Century, founded in 1947, figured as one of the world's largest privately-owned high-end residential furniture manufacturer; Vanguard, known as the "American modern home industry wind vane", has the US TOP100 strong designer lineup; HANCOCK & MOORE, also born in 1981, the US White House royal home brand; Maitland-Smith, created in 1981; and once Received by Queen Elizabeth, the Stanley brand was founded in 1924. It can be said that these six influential companies are among the top ten brands in the United States.
"This time the six big American brands have all lowered their prices when facing to Chinese market, which is same as the price of Southeast Asia. The price after adjustment is one-third of the American furniture in the past." Said Mr. Lu Kai.
Why are the six major brands in the United States willing to cooperate with the COOMO Group?
Mr. Jeff, CEO of Vanguard Brand China, gave the answer: "American home furnishing brands have planned a long time ago to enter the Chinese market, but we don't understand the Chinese market. The cooperation between the six major brands and COOMO has also been a long time preparation for COOMO. After a depth research,  we jointly believe that it is confident to give the agent rights to COOMO, and that only companies such as COOMO can manage our brands."
In fact, COOMO cooperates with the six major US brands is not only for the input of brand products, US brands will also join COOMO to establish a "Gothic University" in China, and introduce the designer resources owned by American brands to China. At the same time, COOMO hopes to bring Chinese designers to the United States to truly improve the domestic design level. Currently, "Gothic University" is under construction.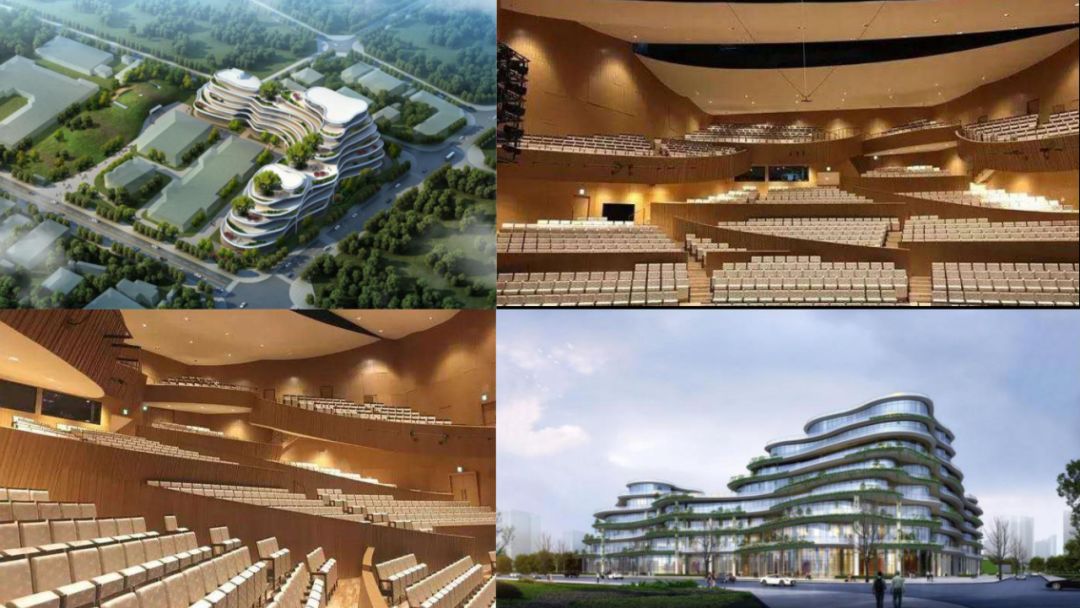 "Gothic University" is under construction.
About COOMO Group
COOMO Furniture is a well-known domestic home brand. It is affiliated to Dongguan COOMO Household Products Manufacturing Co., Ltd. And it is a professional company dedicated to the production of modern household products. COOMO Furniture has eleven large factories with a total construction area of 510,000 square meters. In 2016, there were more than 3,900 employees.
The model furniture is located in Houjie Town, Dongguan City, which is known as the "Furniture Capital" in China. It has a number of advanced production lines imported from Germany, Italy and other countries.
(Source: JJgle.com)