Your position:
Home
>
News Home
>
Global
>
Guangdong Foshan Plans to Build a Pan-Home Brand Exhibition Hall in Africa
Guangdong Foshan Plans to Build a Pan-Home Brand Exhibition Hall in Africa
"This year, Foshan has established two overseas exhibition halls in Kuala Lumpur, Malaysia and Houston, USA. Next we plan to set up a exhibition hall in Africa." On August 8,  the "Foshan Business" WeChat public account was launched.

In the online micro-interview, Li Jingyu, deputy director of the Foshan Municipal Bureau of Commerce, said that Foshan will further encourage some pan-home enterprises to actively participate in the construction of the Pan-home overseas exhibition hall and establish their own overseas marketing system.
Two overseas pan-home brand exhibition halls have been established this year.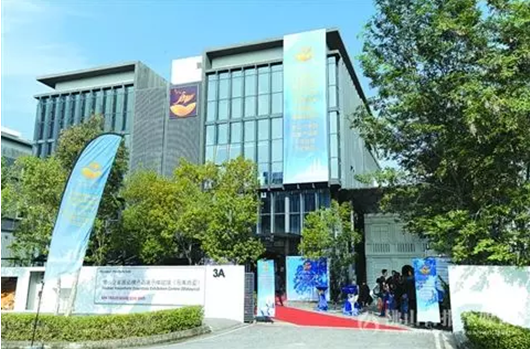 At the launching ceremony, Li said that Foshan's foreign trade import and export maintained a steady development last year. "Foshan's total import and export volume reached 435.7 billion yuan in 2017, a year-on-year increase of 6.1%. From the overall volume and growth rate, it is better than previous years, better than the original expectations, while the entire export has remained a stable development."
In promoting foreign trade import and export, Foshan's major move in the past two years has been to build a pan-home brand exhibition hall. Since 2016, Foshan has actively promoted the implementation of the Foshan Pan Home Brand Exhibition Hall three-year action plan. It plans to establish more than 10 Foshan Pan Home Exhibition Halls in the countries and nodes along the "Belt and Road" in three years, through online and offline of overseas warehouse, the pan-home products of Foshan will be developed to the national market along the "Belt and Road".
"Foshan has successfully established two overseas brand exhibition halls in Budapest, Hungary and Sydney, Australia last year. The establishment of these two exhibition halls has indeed played a very good role in promoting the import and export of Hungary and Australia. Foshan's exports progress to Hungary last year 
increased by 29.1%, and imports and exports to Australia increased by 9.9%, both of which were significantly higher than the city's growth level," Li said.
Since the beginning of this year, Foshan has established two overseas exhibition halls in Kuala Lumpur, Malaysia and Houston, USA, and plans to set up a showroom in Africa. "We also hope that some pan-home enterprises in Foshan will actively participate in this operation and establish their own overseas marketing system."