IKEA undertakes some home improvements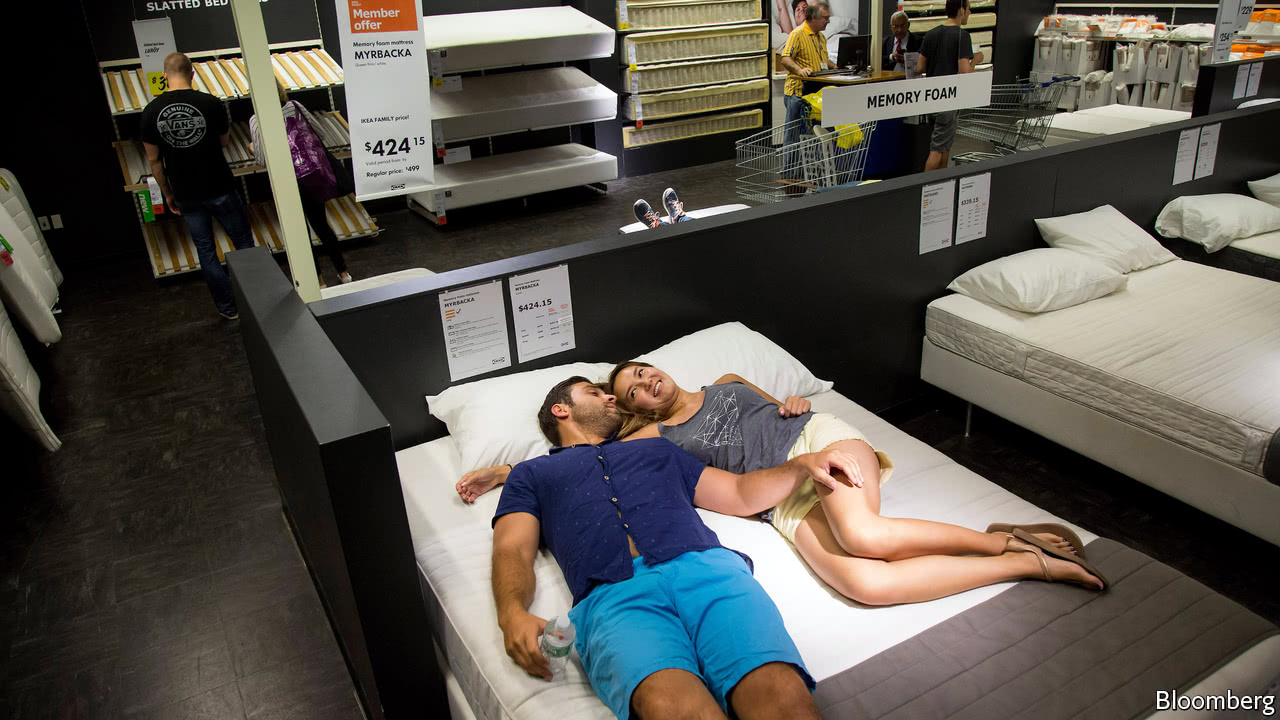 ON A Sunday afternoon, just beyond London's M25 ring road, shoppers participate in the ritual that is a trip to IKEA. Fuelled by a lunch of Swedish meatballs, they negotiate their way around the 400,000-square-foot maze of a store, past children playing hide and seek and couples arguing over the merits of a PAX over a HEMNES wardrobe. Hours later, they emerge, wearily pushing trolleys loaded with flat-pack furniture and far more tea lights than they had intended to buy. The joy of assembly still awaits them.
This experience has changed remarkably little since the late 1950s, when IKEA, which is still privately owned, set up its first store in southern Sweden and found that people would travel long distances for low-cost, self-assembled goods. IKEA has become the world's largest seller of furniture, with over 400 shops around the world and €38bn ($42bn) of revenue.
(source:economist.com/news/business/)