Your position:
Home
>
News Home
>
Market
>
Taobao Predicts Home Improvement Trend: Shenzhen Become the Hottest City for Renting Decoration
Taobao Predicts Home Improvement Trend: Shenzhen Become the Hottest City for Renting Decoration
On February 28th, Taoyou's lifestyle home platform Jiyoujia released the "2019 Home Improvement Guide."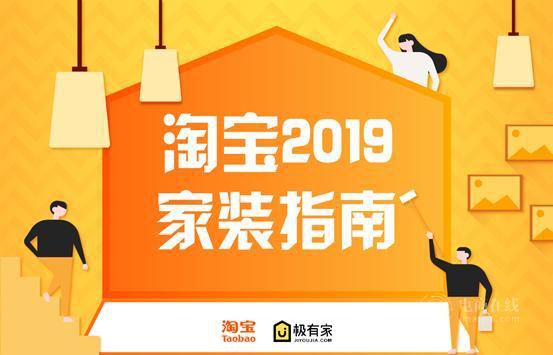 Today, the European style is being selected by over 50% of the family, which is the first choice in China. Not only the Nordic style, but also on the Taobao, such as the Mediterranean style, French style and other niche styles, and gradually entered the young family; after 90, they prefer to purchase metal, black thin frames, mirrors, molecular lights and other elements. Switch back and forth between light luxury and industrial style.
In China, looking at the renovation project of an ordinary family, they will spend nearly 40% of their budget on the living room, followed by the bedroom and the kitchen; in 2018, People in Shenzhen prefer rental decoration. In Shanghai, Beijing, and Guangzhou, the demand for home renovation is increasing. Taobao Jiyoujia predicts that the above trend will become more clear in 2019.
The Guide reveals that 2/3 of Taobao's most consumers are women, and the female share is steadily increasing year by year. In 2019, 90% of home improvement decisions may be dominated by women. Among them, after 90s and 80s, women became the backbone of consumption. Whether it is renovation of new houses or renting houses, they have become the main force.
In the past 10 years, due to the rapid development of real estate industry in various cities, consumers still have great enthusiasm and appeal for the home improvement market. According to Taobao's "2019 Home Improvement Guide", the renovation of new homes is still the main appeal of consumers' home improvement, and the share is firmly occupied 53%. In addition, it is the demand for rental decoration, with a share of 31%.
About Jiyoujia
Alibaba Group's one-stop quality home building platform. At Jiyoujia, consumers can complete everything from exploring the decoration, to selecting interior designers, decorating companies, and then matching and buying furniture and home textiles.
(Source: JJgle.com)