The Best Design Hotels In The World
The designer's vision can radically shape our experience of a hotel – from how we dine to the way the building mirrors, or plays with, its location. These five best design hotels each stretch our concept of design-led luxury. In San Francisco, Kelly Wearstler has brought her West Coast-meets-mid-century aesthetic to bear on the Proper. Across the Pacific, Paola Navone works her magic on Bali's COMO Uma Canggu, a beachfront resort which both soothes and impresses. Back in Europe, the University Arms in Cambridge has been given a Martin Brudnizki makeover, with a unique take on English good taste. In Copenhagen, the feel of a London's gentleman's club is intertwined with Scandi hygge in Lind + Almond's interiors at the Sanders. And Michaelis Boyd has transformed some Amsterdam townhouses into the Kimpton De Witt, a striking update on the Dutch golden age…
1. SAN FRANCISCO PROPER HOTEL
SAN FRANCISCO, USA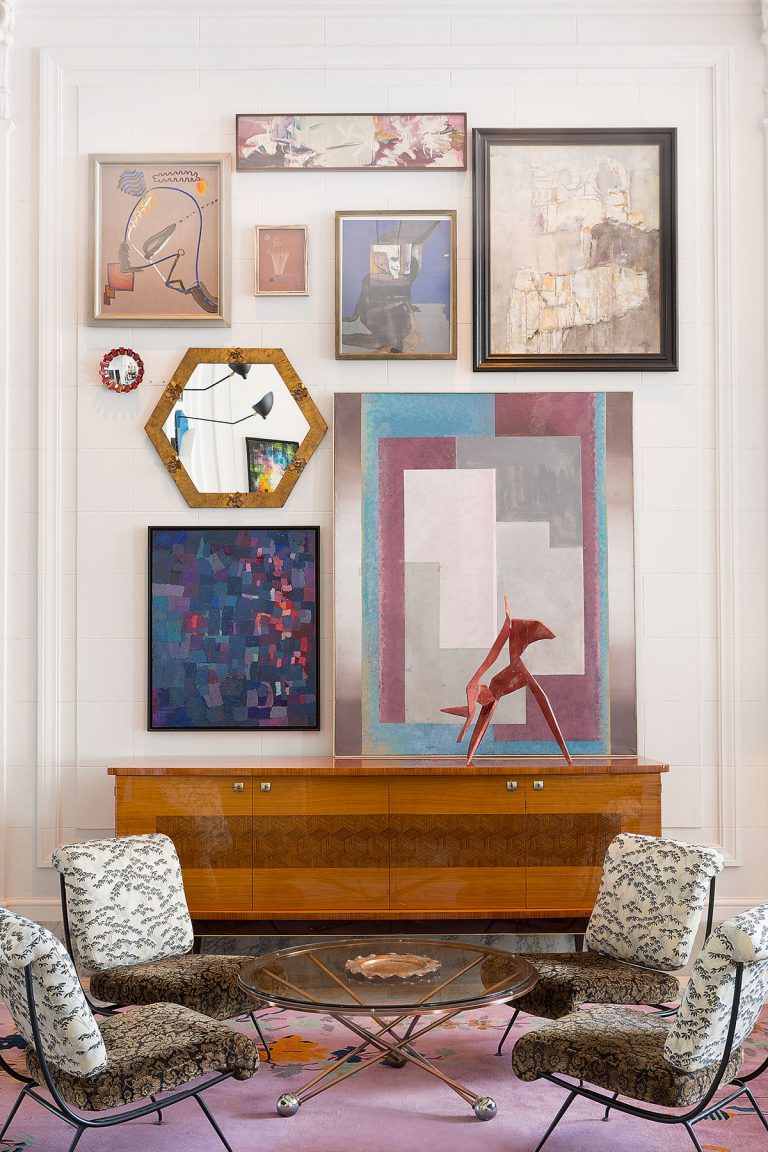 The lowdown A lavishly designed hipster's hideout.
Best for Chillin' with a cocktail on the rooftop lounge.
With most of San Francisco's hotels clustered around the Financial District or up on top of the hills, the Proper has staked out its own turf in Mid-Market, a once down-at-heel 'hood now rapidly regenerating. Kelly Wearstler's interiors are heavily influenced by the city's bohemian roots.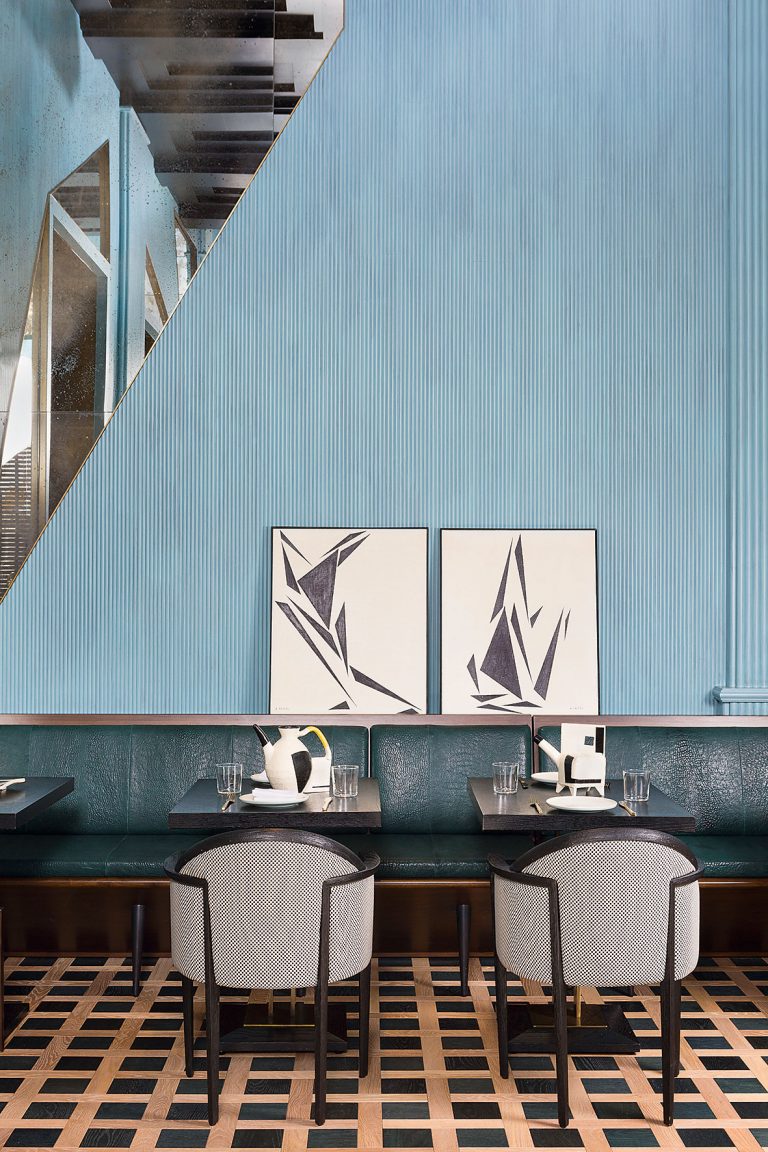 The public spaces are littered with art and 'found' furniture, while the bedrooms are dazzlingly dressed in geometric prints. The entry-level Bunk Rooms are exactly as stated, but the furnishings get increasingly impressive the more you pay.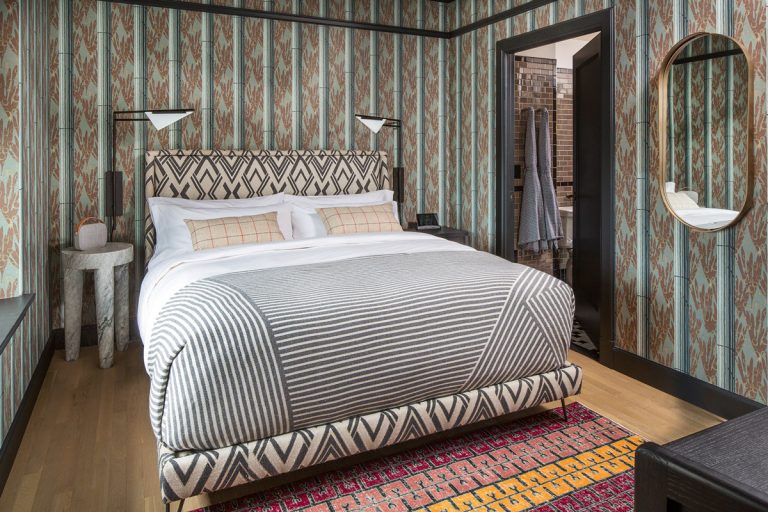 The Villon restaurant offers shareable dishes full of oceanic flavours, the cocktail list is mind-bogglingly brilliant, while Charmaine's, the roof-top lounge, attracts queues around the block. Guests get priority access, so be sure to pick a spot beside one of the firepits – you'll be cosy and warm even when the Bay-area fog rolls in.
2. COMO UMA CANGGU
BALI, INDONESIA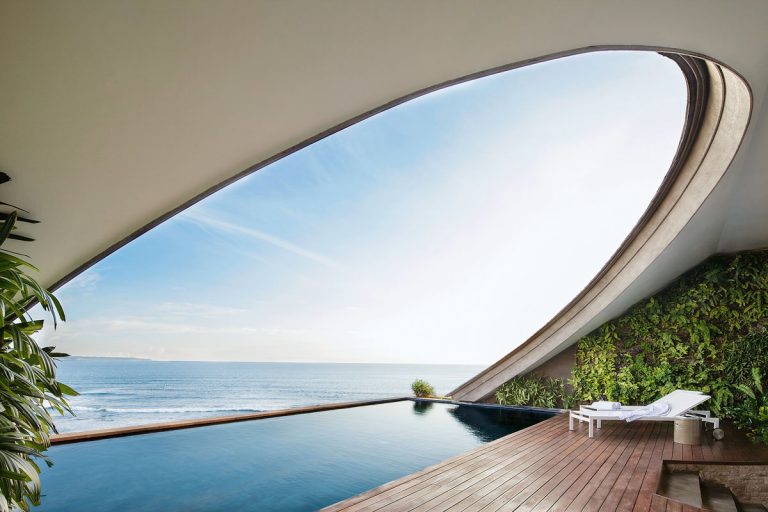 The lowdown A new beachfront resort in an idyllic setting.
Best for Surfers, spa-lovers and star-struck couples.
This sleek, contemporary retreat showcases the best in modern Asian architecture, with über-chic interiors to match. Edged on one side by rice paddies and on the other by some of Bali's best surf breaks, Uma Canggu makes the most of its unique position, with the bedrooms, suites, one- and two-bedroom residences and three-bedroom duplex penthouses all enjoying jaw-dropping views.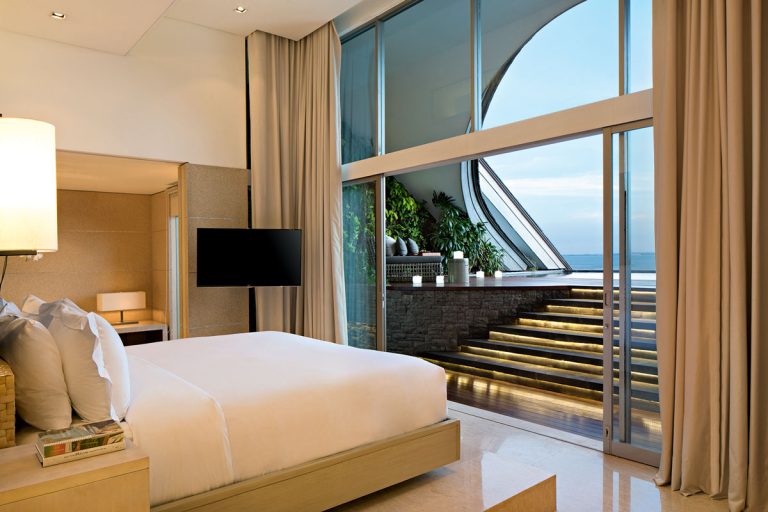 Two of design's most illustrious names – Italian superstar Paola Navone and Singapore-based Koichiro Ikebuchi – were involved in the aesthetic vision. Meanwhile, UK landscape architect Trevor Hillier has added his own expertise with some immaculate-meets-wild gardens and integrated indoor-outdoor spaces.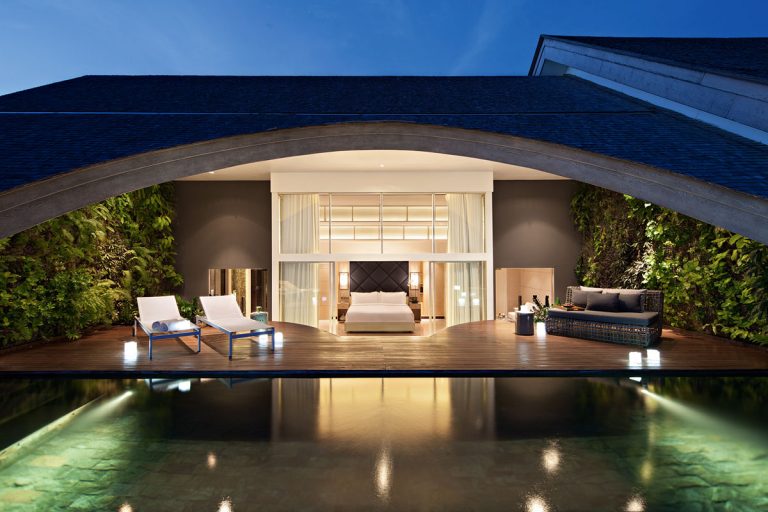 3. UNIVERSITY ARMS
CAMBRIDGE, UK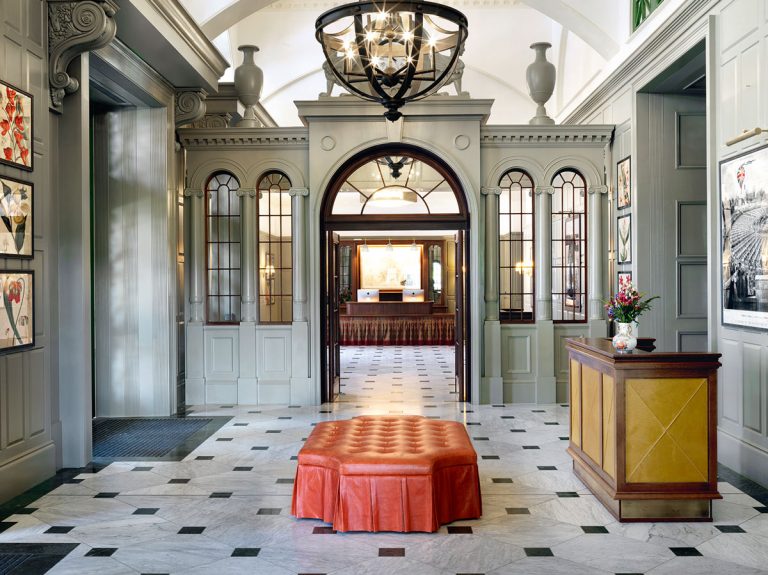 The lowdown A Regency hotel given a regal refresh.
Best for Literary types and plugged-in creatives.
The University Arms serves up a glorious mix of studied elegance and sleek facilities, making it a must-visit for out-of-towners and Cambridge locals alike. Reopened after an £80 million makeover, the hotel – originally built in 1834 – has been stunningly reimagined, from its classical façade (renovated by architect John Simpson – his portfolio also includes projects at Buckingham and Kensington Palaces) to the sumptuous interiors crafted by Martin Brudnizki, whose modernist take on timeless good looks – deep sofas, tassel-trimmed lamps and statement chandeliers – is perfectly in tune with the Regency setting.
Comprising 192 rooms and suites, the accommodation ranges from the uncluttered Cosy rooms to the premium Suites, which include their own individually curated libraries.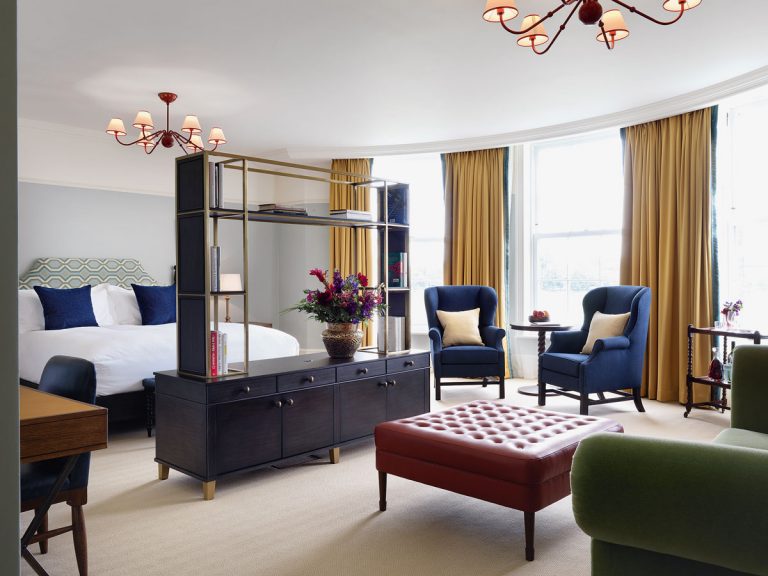 4. HOTEL SANDERS
COPENHAGEN, DENMARK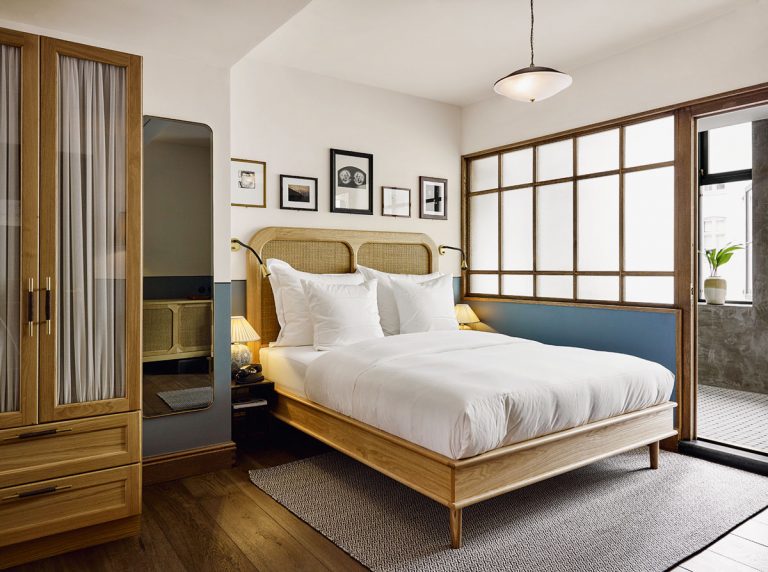 The lowdown Two townhouses recast as a city bolthole.
Best for Anyone with an eye for art and the theatrical.
Owned and run by former ballet star Alexander Kølpin, these revamped Neoclassical buildings lie close to the city's Royal Danish Theatre (though calmly located on a side street), where Kølpin was principal dancer, and his affection for detail is evident from the moment you step inside. Commissioning London-based design duo Pernille Lind and Richy Almond to craft the interiors (referencing many of the looks the pair introduced for the Soho House group and Anouska Hempel among others), Kølpin's idea was to draw in audiences from the theatre to mingle with guests at the bar, and allow locals to enjoy the hospitality of its restaurant without disturbing the ambience of the hotel itself (Sanders Kitchen – the in-house restaurant – has its own entrance via the street).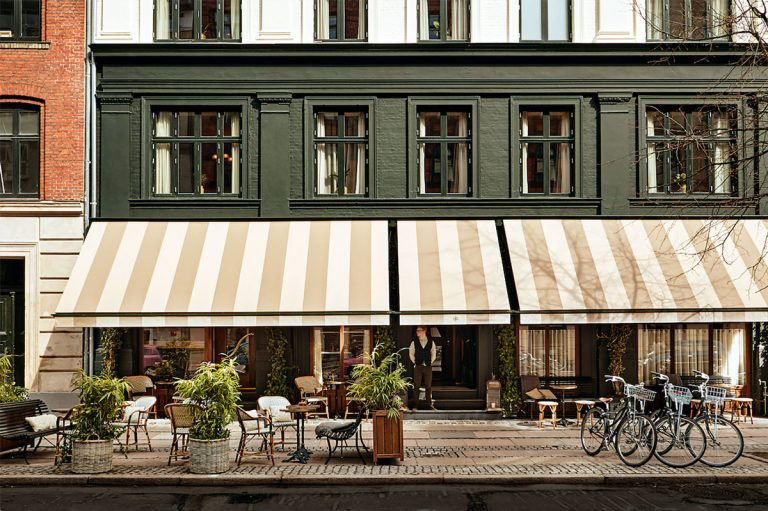 And he has achieved his ambitions with panache. A roaring log fire meets visitors on arrival, before you are guided to one of the 52 rooms, each dressed in a homely, yet sumptuous fashion – think bespoke velvet chairs and flamboyant printed fabrics.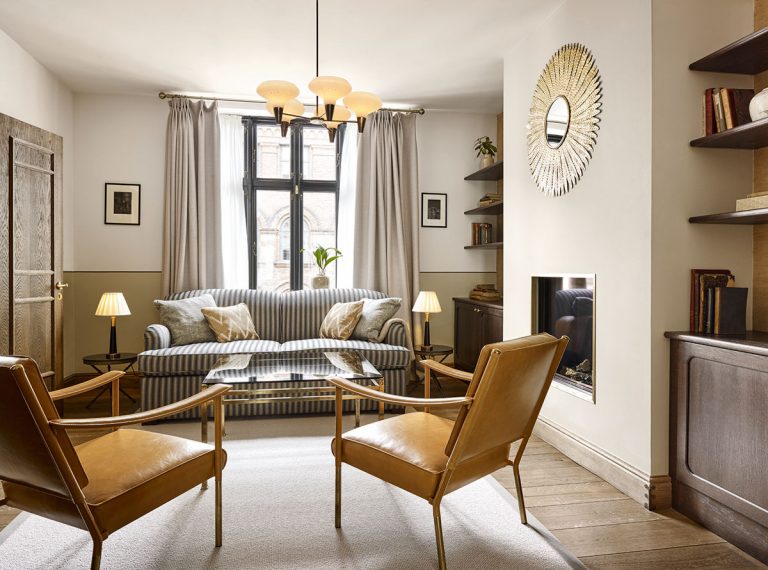 5. KIMPTON DE WITT
AMSTERDAM, THE NETHERLANDS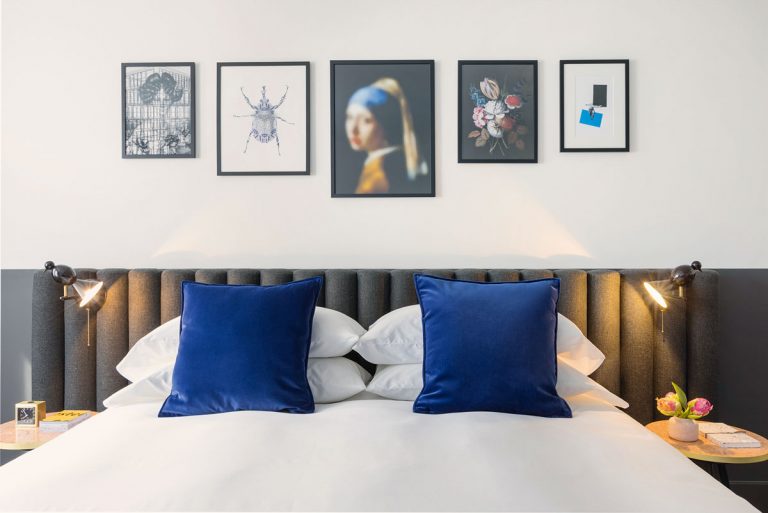 The lowdown A neo-American outpost in old Amsterdam.
Best for Sightseers and shoppers who enjoy city strolling.
As you thumb through a copy of The New York Times after a breakfast of beef brisket hash, you'd be forgiven for thinking you'd woken up in Manhattan rather than the home of Rembrandt and Anne Frank. But the De Witt is the first major outpost of the US hotel chain Kimpton in Europe and its Yankee take on all things Dutch makes for an intriguing combo. And once you've added in some UK design – leading architectural practice Michaelis Boyd worked with Kimpton's creative director Ave Bradley to refurbish the place – then intriguing turns into something exceptional.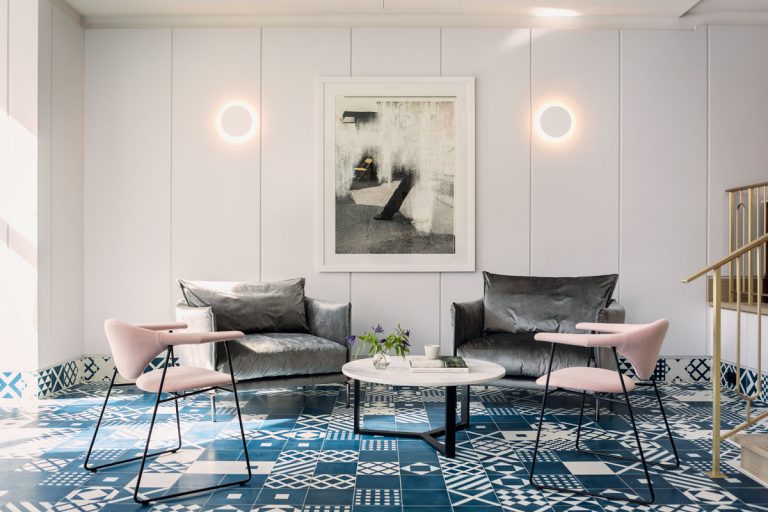 It helps if you have some 17th-century buildings to use as a starting point, but the bulk of the hotel dates from the Eighties, and it's here where the vision of golden age Amsterdam reworked in modern fashion really takes shape. So, for example, you might walk across graphic blue and white encaustic floor tiles, inspired by trad Delft designs, see sleek, industrial-style light fittings teamed with playful Pols Potten ceramics or spot a neon artwork on a living green wall.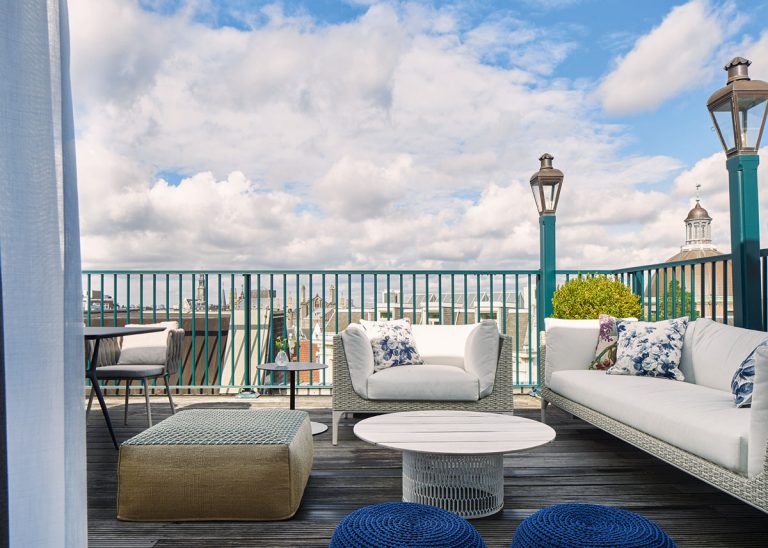 (Source: livingetc.com)