Wegmans in a sweet spot amid US-China trade war
At a time when the US-China trade war is taking centre stage in the global markets, most companies are still unsure of how it will affect their businesses in the future.
Johor-based integrated home furniture maker Wegmans Holdings Bhd, for one, is optimistic that it will benefit from the trade tension.
Co-founder and executive director Collin Law Kok Lim says the company — which was listed on the ACE Market of Bursa Malaysia on March 6 — has received a lot of customer enquiries from the US, as American importers are concerned about the higher tariffs imposed by US President Donald Trump's administration.
View more: Know more about Wegmans Furniture?
The trade friction went up a notch when the US government slapped a 10% tariff on US$200 billion of imported Chinese goods, effective Sept 24. China retaliated with 5% to 10% new tariffs on US$60 billion worth of US imports.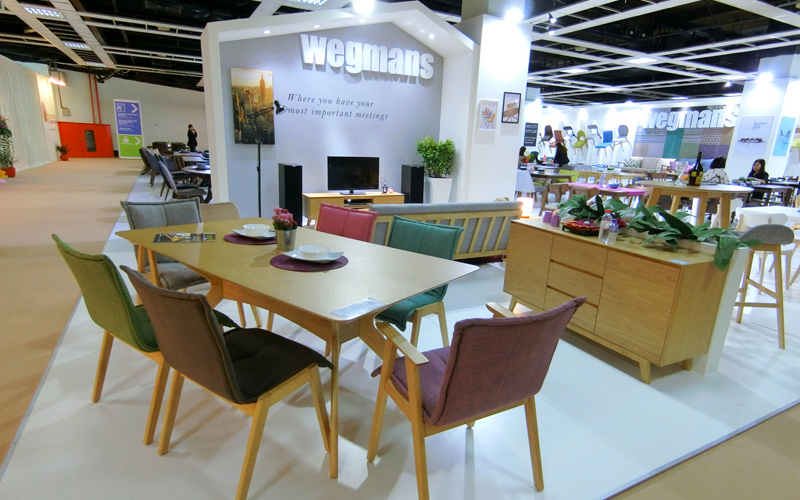 It is noteworthy that furniture is one of the 5,000 affected items from China that are shipped to the US. It is learnt that before the trade war erupted, there was no tariff imposed on furniture exported from China to the US.
"I think the trade war will be prolonged because neither the US nor China is willing to take a step back. Fortunately, our company should benefit from it. With the higher tariff, it essentially means that furniture made in China will be about 10% to 25% more expensive than ours," Law tells The Edge in an interview.
Wegmans is an export-based home furniture manufacturer headquartered in Muar, dubbed the Furniture City of Malaysia. It has a workforce of about 620.
Established in 1999, the company's core business activities include the design, manufacture and sale of wood-based furniture products for the dining room, living room and bedroom, targeted at middle-class consumers. Its products are mostly sold through wholesalers, retailers, chain stores and traders.
Law points out that last year, China exported close to US$50 billion worth of furniture worldwide while Malaysia's total furniture exports were relatively smaller at US$2 billion.
As Wegmans intends to absorb the spillover orders from China arising from the trade war, the timing of its increase in capacity seems just right.
Law, however, clarifies that when he was planning for the expansion, the trade tension had not started.
"No, we did not plan for this (the trade war). Even without the trade war, we would still expand. But now, with the trade war happening, we expect our orders to accelerate. We may fill up our additional capacity faster and easier," he acknowledges.
Wegmans exports its products to over 70 countries across six continents, namely Asia, North America, Australasia, Europe, South America and Africa.
(Source: JJgle.com)