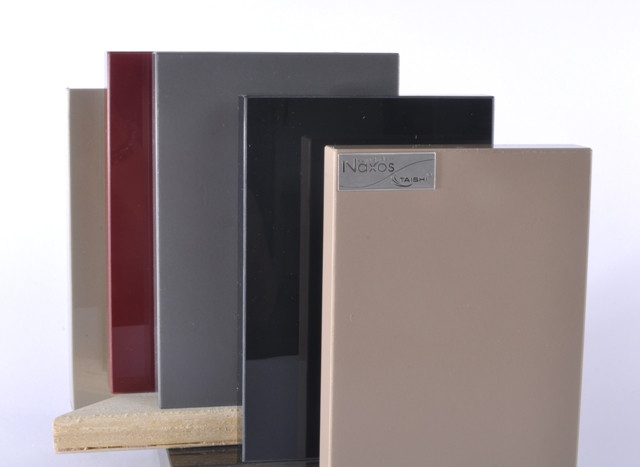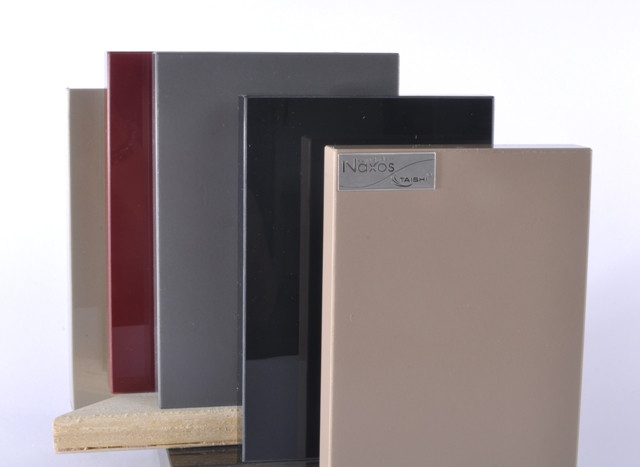 Product Image
Naxos High Gloss Acrylic Panel
Wood & Panel
Tag:
High gloss acrylic decorative panel for kitchen cabinet and furniture use
Share to:
Product Property:
Function:Wood & Panel
Brand:
Naxos High Gloss Acrylic Panel
Product Details:
NAXOS® High Gloss Acrylic Panel is a breakthrough technology in decorative kitchen door panel designed to meet your dreams in contemporary kitchen design. The top contains ABS/PMMA, which delivers High Gloss and rich colour variety to enhance the kitchen aesthetics.
This special material has many properties. Not only is it durable, it is also fadeless, scratch and acid/alkalescence resistant compared to other similar grade products. PUR glue, one of the world's premier glue for its steadfast quality, is used. Another distinguishing feature of NAXOS® is the stunning edge sealing finishing, which offers both colour and aluminium edge depending on your preference.
The NAXOS® base is MDF (Medium Density Fiberboard): 710-730, the standard of EOE containing no hazard or volatile substance. Its back is covered by ABS backer, which is contaminate-resistance and easy to wash.
There's an abundance of exciting colours to choose from as well as sizes for your desired design styles. Custom-made sizes are also available upon request.