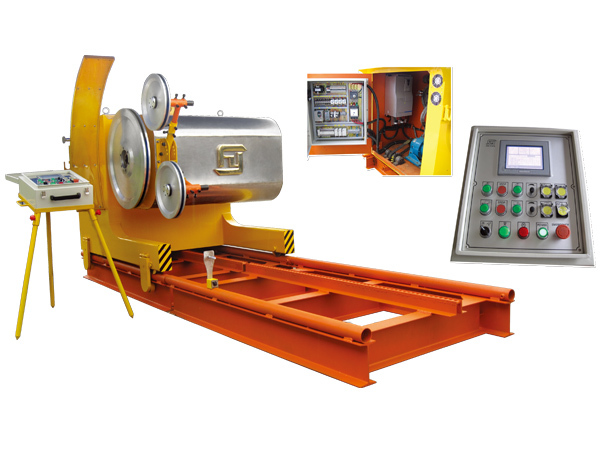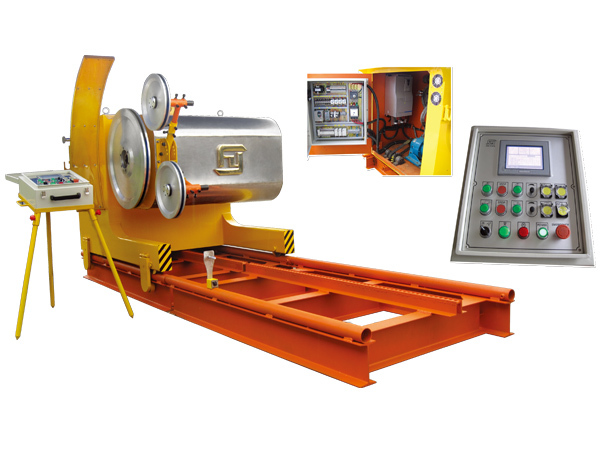 Product Image
equipement
Other Machinery & Equipment
Tag:
Intelligent Model-Numerical Control Mine Wire Saw
Share to:
Product Property:
Function:Other Machinery & Equipment
Brand:
Product Details:
1.With a 5.7-inch touch screen and three languages (Chinese, English, Portuguese ) for choice, the machine is user-friendly and easy to operate. 2.Separation of electric parts and machinery parts is applied to make sure maintenance repair easy and convenient. 3.The machinery components are well designed and have high machining precision. 4.Thickened and heightened tracks and safety casters at the bottom of the machine are used to guarantee a good stability even when working on an abrupt slope 5.The machine can be operated manually or automatically. 6.The machine has an automatic work-phasing function; it can cut automatically according to the cutting data preset. 7.The machine is able to store record and cutting data automatically, including the total cutting length, cutting life, the running time and the process data (every 10 min) in the automatic cutting: date, time, and total height etc. Easy to get the exact cutting performance and the reason of machine break-down; Convenient to predict the productivity and achieve the cutting efficiency! 8.Main flywheel can rotate 360 degree freely and the angle is visible on the screen; the main flywheel can move sideways automatically. 9.The machine has the travel limit switch with sensor. 10.The machine has the phase sequence protective function. 11.The motor will be shut off automatically when the diamond wire breaks. 12.The motor will be shut off automatically when there is not enough water supply. 13.The motor will be shut off automatically when over-current happens. 14.The system will disconnect itself from the generator or cut off the power supply automatically when the motor stops. 15.The system can cut off the water supply automatically when the motor stops. 16.One operator can control several machines at the same time when they are at the automatic mode.