Checking In With Auberge Resorts CEO Craig Reid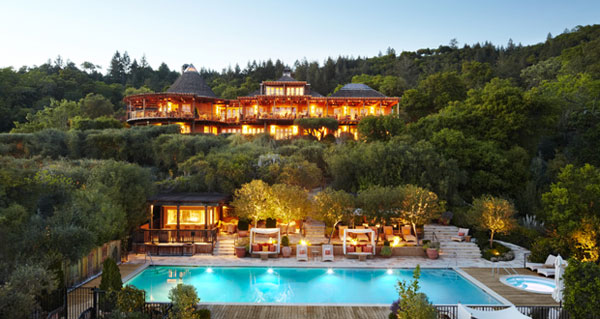 Since Craig Reid became the president and CEO of Auberge Resorts Collection in 2014, the company has doubled its portfolio of intimate boutique luxury properties in North America. Following three decades at the Four Seasons Hotel & Resorts, where he most recently served as president of hotel operations for the Americas, Reid took up the challenge of leading Auberge into a new phase of international growth. The company now operates 10 resorts, and five new properties are due to open in the next two years. LODGING spoke with Reid about his path to Auberge and his vision for the brand.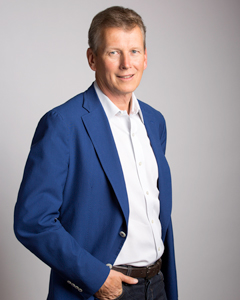 How did you get your start in hospitality?
At 15 years old, I worked in a restaurant at a hotel in England. It was a summer job, and I just wanted a little bit of money. I made a lot more money than I ever imagined by mastering the art of getting good tips. But I also had an incredible time socially—I met a group of young Europeans, and whenever we finished work, we went out and had a lot of fun. I thought, "This is the industry for me."

How are you positioning Auberge properties to stand out in the current hospitality landscape?
Over the last few decades, the majority of new luxury hotels have been branded. But as the branded offerings expanded, the product offering has become increasingly more formulaic and predictable. At Auberge, we are a brand that calls our properties by their first names—the Jerome, Calistoga Ranch, Chileno Bay, Esperanza, etc. More than simply calling a property by its first name, we are dedicated to giving each property a very defined personality. We design in a unique and distinctive way and do so with great expression, allowing for a fair amount of discovery for the traveler.

How do you determine what markets to focus on?
Generally, the markets pursue us. The majority of our opportunities are in the United States and Mexico, where we already have a foothold. As our reputation strengthens and we get more interest, we want to be very thoughtful about how we expand. Our big focus today is on entering into urban markets and, ideally, gateway cities in the United States or in my hometown of London. We do have one urban property in development right now—the Commodore Perry Estate in Austin, Texas. We think it's going to be a head turner—it is very punchy, full of character, very much of a one-off type property and is a style that is highly desirable to the luxury traveler.

What makes a developer a good fit for Auberge?
Whatever we're developing must complement what we already have and further strengthen the brand reputation. It has to be intimate, luxurious, rich in personality, and have a strong quality orientation—we call it, "informal luxury." It also has to be in a location that will support luxury. Lastly, we need to pair up with a partner who has the wherewithal—both in terms of character and financial resources—to execute the vision. The profile of hotels we develop are very high-end and profitable, which is a combination that is attracting some very good development partners.
3

/5
More »
Recommended Products
Hot Products
Hot Suppliers
Other Products