First hotel under IHG-Samhi partnership opens in India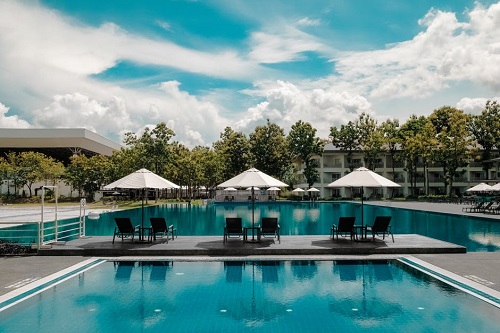 IHG has officially inaugurated the Holiday Inn Express Gurgaon Sector 50, the first Holiday Inn Express hotel in Gurugram, India, ahead of the property's Sept. 15 opening. IHG's regional leadership team, including CEO/EMEAA Kenneth Macpherson and Managing Director/IMEA Pascal Gauvin, was present at the ceremony.
The hotel is the first property to open under IHG's partnership established last year with Samhi for a portfolio of 14 Holiday Inn Express hotels representing some 2,000 guestrooms open or under development. "The conversion and the rebranding exercise of our existing portfolio to the Holiday Inn Express brand is one of the largest in the hospitality industry," said Ashish Jakhanwala, manageing director/CEO of Samhi, in a statement, "We strongly believe that a combination of strong locations, a vibrant product and the power of the brand Holiday Inn Express will lead the way for the midscale hotel space in India."
The hotels will be located across key cities in India such as Bengaluru, Mumbai, Ahmedabad, Hyderabad, Chennai, and Kolkata, and are being renovated and upgraded.
3

/5
More »
Recommended Products
Hot Products
Hot Suppliers
Other Products
X