Hilton CEO urges travel companies to collaborate on environmental projects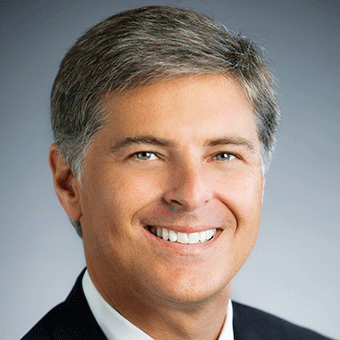 Christopher Nassetta
BUENOS AIRES -- With data showing that the travel industry contributes 5% of total global carbon dioxide emissions, Hilton CEO Christopher Nassetta called on fellow World Travel & Tourism Council members to establish carbon-reduction targets.
"More and more, our customers want us to lead," Nassetta, the chairman of WTTC, said at its annual summit here. "We must take collective action because ensuring life-changing travel experiences for the billions of travelers we will welcome during the golden age of travel also requires us to be great environmental stewards of the communities where we operate."
Hilton has been doing its part, he said, by reducing its carbon emissions by 24% since 2009. Still, he acknowledged, "We can do a lot more."
"We're committing to releasing ambitious science-based targets to reduce greenhouse gas emissions," he said. "We know it's going to challenge us. It certainly isn't going to be easy, but it's going to hold us accountable for the work we do to make this world a better place."
Patricia Espinosa, the executive secretary of the United Nations Framework Convention on Climate Change, said that while the travel industry is a positive economic, social and cultural force worldwide, "your sector also has a significant carbon footprint: 5% of global CO2 emissions."
"To put it bluntly" she said, "if we do not succeed to address climate change all together -- all governments, all business and all people -- there quite simply won't be businesses to run."
Even so, Espinosa said she was not suggesting that any restrictions be placed on travel.
"On the contrary, I am here to encourage you to find new, innovative and more sustainable ways to reduce your carbon footprint," she said. "On a basic level, doing so is simply a question of survival. It's hard to sell people a vacation package to a city that has sunk beneath the waves."
She applauded the industry's current examples of stewardship and suggested implementing others, including limiting water usage, increasing supply and delivery chain efficiencies, encouraging the rental and use of electric vehicles and finding alternatives to plastic products in hotels.
"Plastics are a big problem for our oceans," she said, adding that even small changes "can have a ripple effect throughout your sector."
3

/5
More »
Recommended Products
Hot Products
Hot Suppliers
Other Products