Hilton Group open tri-branded hotel in Chicago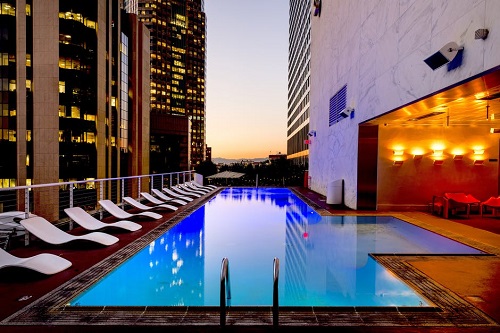 Hilton, along with First Hospitality Group, opened its newest hotel, the company's first tri-branded property, which comprisesthe  Hilton Garden Inn Chicago McCormick Place, the Hampton Inn by Hilton Chicago McCormick Place and the Home2 Suites by Hilton Chicago McCormick Place. Connected to McCormick Place, North America's largest convention center, and adjacent to Wintrust Arena, the property is located in downtown Chicago's South Loop and Motor Row District. The hotel also represents Hilton's first tri-branded property. The company currently has a footprint of more than 85 open, multibrand properties, with an even larger pipeline of multibrand projects in development around the globe.
"Hilton is passionate about delivering exceptional travel experiences and continually looking for opportunities to add value for our guests," Bill Duncan, global head, all suites and focused service category, Hilton, said in a statement. "This milestone tri-brand property embodies that spirit. Bringing together these three category-leading brands and their signature, yet distinct, offerings under one roof provides travelers with a wealth of shared amenities, and the opportunity to enjoy the warmth and hospitality of Hilton through an innovative lodging option that fits a variety of travel needs and desired price points."
Managed by FHG, the 23-story tri-branded hotel offers 184 Hilton Garden Inn rooms, 187 Hampton Inn rooms and 95 suites within the Home2 Suites, as well as a skybridge providing guests with access to McCormick Place. The hotel provides larger and enhanced communal areas and amenities than what would be standard at a standalone property. These include an expanded exercise room, indoor pool, 24-hour business center and 10 flexible event/meeting spaces totaling nearly 7,000 square feet, as well as added food & beverage offerings.
3

/5
More »
Recommended Products
Hot Products
Hot Suppliers
Other Products