New York: Kixby, New Midtown Boutique Hotel Opens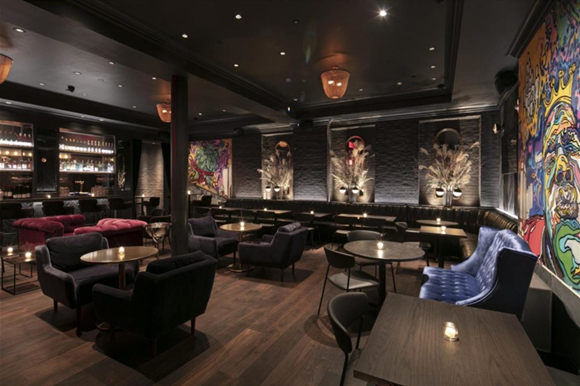 website
A new boutique has opened in Manhattan. The Kixby reclaims the 1901 building that housed a legendary luxury hotel, the Collingwood, a century ago. With public spaces designed by Rockwell Group, Kixby aims to bring sophistication, history, and wit to Herald Square — along with a sense of intimacy, warmth, and the personal attention of a true boutique hotel.
"Herald Square has always been the heart of New York, and, at this time of resurgence, Kixby will give guests a prime place to experience it," said co-owner and managing partner Justin Arest, whose family has operated a hotel on the site since 1995. The area, known to many as being home to the Macy's flagship and once to the New York Herald, has been reinventing itself over the past two decades. "It has become the ideal mix of history, energy and personality, drawing the best traits from neighboring NoMad and Times Square. Kixby will reintroduce many to the neighborhood that, in the early 1900s, was a stone's throw to the flagships of Tiffany & Co., B. Altman & Co., and Gimbels." Today, Kixby's location puts the Empire State Building, shopping, Broadway theaters, the High Line, Grand Central Station, Bryant Park, Hudson Yards and many other attractions within a walk or easy commute.
With 10-foot ceilings and generous proportions, Kixby's rooms designed by Arest are promoted as some of the most spacious in Midtown. At a starting rate of $295/night, they're also a real value for Manhattan. The hotel's 195 rooms include Lux King and Lux Queen Queen Bedrooms.
NYC's Black Tap Craft Burgers & Beer, Celebrated Worldwide for Burgers and Shakes, Opened Flagship Inside Kixby
Black Tap, whose prize-winning burgers and CrazyShake® milkshakes have earned raves worldwide, opened the brand's first flagship location inside Kixby, with their signature NYC-inspired dining room where graffiti and neon meet black and white tiles and exposed brick. Like Kixby, Black Tap offers a smart spin on tradition with inspiration from classic burger joints and an old-school New York vibe. Designed by Rockwell Group, the restaurant features a stand-alone CrazyShake® Bar, an installation made of 4,000 custom-designed cassette tapes, and an oversized neon boombox.
Opened this Summer atop Kixby, The Lookup Rooftop Bar Encourages Guests to "Look Up" at Unbeatable Views of the Empire State Building
On the hotel's roof – with the Empire State Building as its "backyard" – Julie Mulligan and Chris Barish from the Black Tap team partnered with Kixby on The Lookup, a rooftop bar with smart bar bites and cocktails curated by mixologist Pamela Wiznitzer, formerly of the Seamstress and the Dead Rabbit. Both the restaurant and the rooftop lounge mix a playful edge with sophisticated, old-world style that syncs perfectly with Kixby's spirit. A green wall with a neon sign greets guests in The Lookup. The three-season space has a summery, crisp, and clean aesthetic, with black and white elements that draw the spirit of Black Tap up to the roof. Tabletops and furniture in bright colors give the space a playful feeling.
Lot 15 (pictured) has a gritty, sophisticated feeling, with a dark palette that features gold accents, exposed brick and charred black wood walls in a chevron pattern. With black leather banquettes, high-top seating, custom drapery, art installations by contemporary muralist Fumero, and even its own DJ booth, the space is a destination in itself unlike anything else in the neighborhood.
A new fitness room will feature state-of-the-art Peloton equipment, free weights and yoga mats.
Source:website-travelworldnews
3

/5
More »
Recommended Products
Hot Products
Hot Suppliers
Other Products