Profit per room drops at Middle East, Africa hotels in April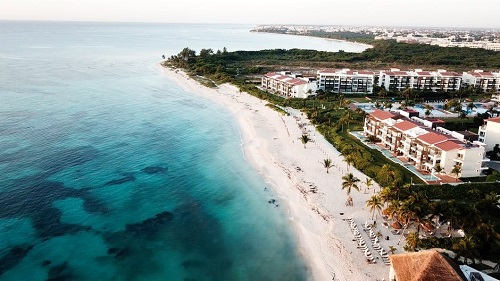 Profit per room at hotels in the Middle East and Africa dropped 12.1 percent year-on-year in April 2018 as revenue levels crashed on the back of plummeting achieved average room rate, according to the latest data from HotStats. 
Properties in the region were hit hard in April by a 12.1-percent decline in gross operating profit per available room, which fell to $93.21. The drop is a stark contrast from the seemingly positive period of operation in Q1 2018, in which hotels in the Middle East and Africa recorded a 0.9-percent YOY increase in profit per room.
The 7.4-percent decline in total revenue-per-available-room levels to $224.61 drove the decrease in profit per room. A 7.8-percent decline in revenue in the rooms department as well as falling non-rooms revenue, including food and beverage (-6.7 percent) and conference and banqueting (-3 percent) led to this decrease in total RevPAR.
Hotels in the Middle East and Africa successfully recorded an increase in volume again in April, represented by the 0.3-percent rise in room occupancy to 74.9 percent. However, this was entirely wiped out by the 8.8-percent decline in achieved average room rate, which fell to $176.22 and led to the 7.8-percent decrease in RevPAR to $132.01.
Although hotels in the Middle East and Africa have been battling with price over the past 12 months, April was notable for the decline in rate across all market segments, including best available rate, which dropped 15.7 percent; residential conference, which fell 7.4 percent; corporate, which declined 9.1 percent; individual leisure, which decreased 3.3 percent; and group leisure, which dropped 5.6 percent.
Escalating costs further exacerbated the decline in revenue levels. These costs included a 1.5-percent increase in payroll to 25 percent of total revenue and a 1.2-percent rise in overheads to 23.8 percent of total revenue.
As a result, profit per room in the region fell to $93.21, equivalent to a profit conversion of 41.5 percent of total revenue. This contributed to the 2.8-percent decline in GOPPAR for year-to-date 2018. "2018 was shaping up to be a positive year for hotels in the Middle East & Africa, having recorded year-on-year growth in profit per room in Q1 2018," Pablo Alonso, CEO of HotStats, said in a statement. "However, the decline this month means that profit performance in the region is now back in the red and hotels face another year of decline following the challenges in 2016 and 2017." 
3

/5
More »
Recommended Products
Hot Products
Hot Suppliers
Other Products
X