The 27th Shanghai International Hospitality Equipment & Food Service Expo Post Show Report
146,267 ATTENDANTS IN FOUR DAYS AT HOTELEX 2018, A FULL HOUSE TALLIES TO ANOTHER YEAR HIGH
The 27th Shanghai International Hospitality Equipment & Food Service Expo Post Show Report
The nationwide one of the most influential catering and hospitality trade exhibitions spread over 22 halls, 220,000 ㎡ of exhibition space, a strong attendance of national and international exhibitors and visitors, HOTELEX 2018 continues to be the leading industry event bar none.
Co-hosted with Shanghai Municipal Tourism Administration and China Tourist Hotel Association, HOTELEX 2018 had come to a successful closing at Shanghai New International Expo Center on March 29. Delivered a grander show in size with 5 new highlights in this edition, the expo drew a total of 146,267 trade buyers during the 4-day show, of which 5,135 came from overseas, to source from 2,500 exhibiting companies from 122 countries and regions. Compared to last year, the overseas buyer amount has been on an upward trajectory. A prominent attendance growth was spotted in America and Australia of 3.2 times and 2 times respectively, holding the U.S. 12.46% and Indonesia 20.95% of the entire overseas group.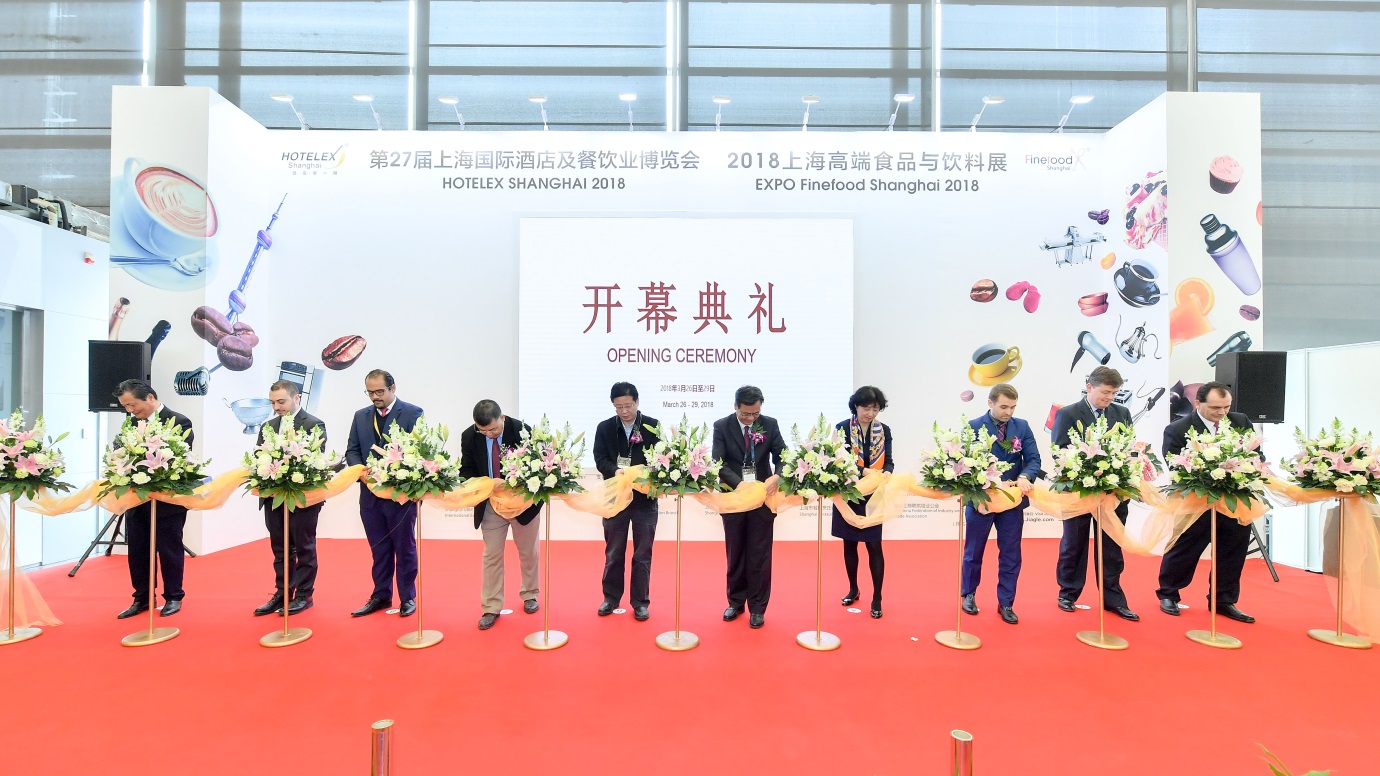 "This is our consecutive 12th year attending HOTELEX. The stage really makes the product service concept stand out and boost the brand value hereby expand the customer base. Insofar as the tight liaison between exhibitors and visitors HOTELEX has established it's become the symbol best represents the show per se, through such channel the company culture and service commitment can be promoted to the large extent. We definitely expect more from HOTELEX and will keep rooting for it all along." commented by Lina Ma, Marketing Manager of VEETSAN Commercial Machine Co. Ltd.
This year HOTELEX hit the record high of both scale and buyer amount. Revolving its exhibit categories including catering equipment, tableware, coffee & tea, beverage, bakery, ice cream, wine & spirits, an advanced trading feast filled with leading forums, seminars, demonstrations, competitions and matchmaking rose to cater to the internationalizing pattern, from which derived several impressive buyer uptick in major catering groups covering restaurants, snack shops, coffee, beverage, bakery and etc., holding a chunk of 23.76%  in the market.
"There is no other industry event in Shanghai where the entire industry gets under one roof in this kind of scale." from MingMei Yi, General Manager, Shanghai Jincheng Refrigeration Equipment Co, Ltd
HOTELEX has always been the indicator of the hospitality industry, constantly pursuing innovation and revolution. To better serving customer and sharper orientation, from this year on all hotel sections have been moved from Phase I, featuring a revamped Phase II highlights building, interior design, lighting, amenities, fitness & leisure, IT & security.  Integrating with the market trend, fine food and beverage sectors were largely improved on both scale of 120,000 ㎡ and professionalism.
At the heels of food section the longstanding catering equipment and tableware broken into 100,000 ㎡ with two additional halls placing top-notch brands, manufacturers and distributors. From hardware to software the catering equipment section sets its theme of high-end western catering, facing to star hotels and individualized hotels. On top of that, 2018 HOTELEX Kitchen Lab invited well-known culinary experts onsite represented as a flashing Michelin store, to deliver a straightforward visual punch and physical experience of products. There was a 10% climb on tableware section where the national state-of-the-art pieces joined with over 300 international brands, stirred another ripple across the show.
"Different kinds of competition are obvious the highlight of HOTELEX. It's a great opportunity for industry practitioners improving expertise and skills and more importantly, inspiring further cooperation between the resource seekers and end-buyers. The win-win scenario can never be achieved so easily only through HOTELEX." said Riccardo Lettieri, CEO of Aurora International Trade Co., Ltd.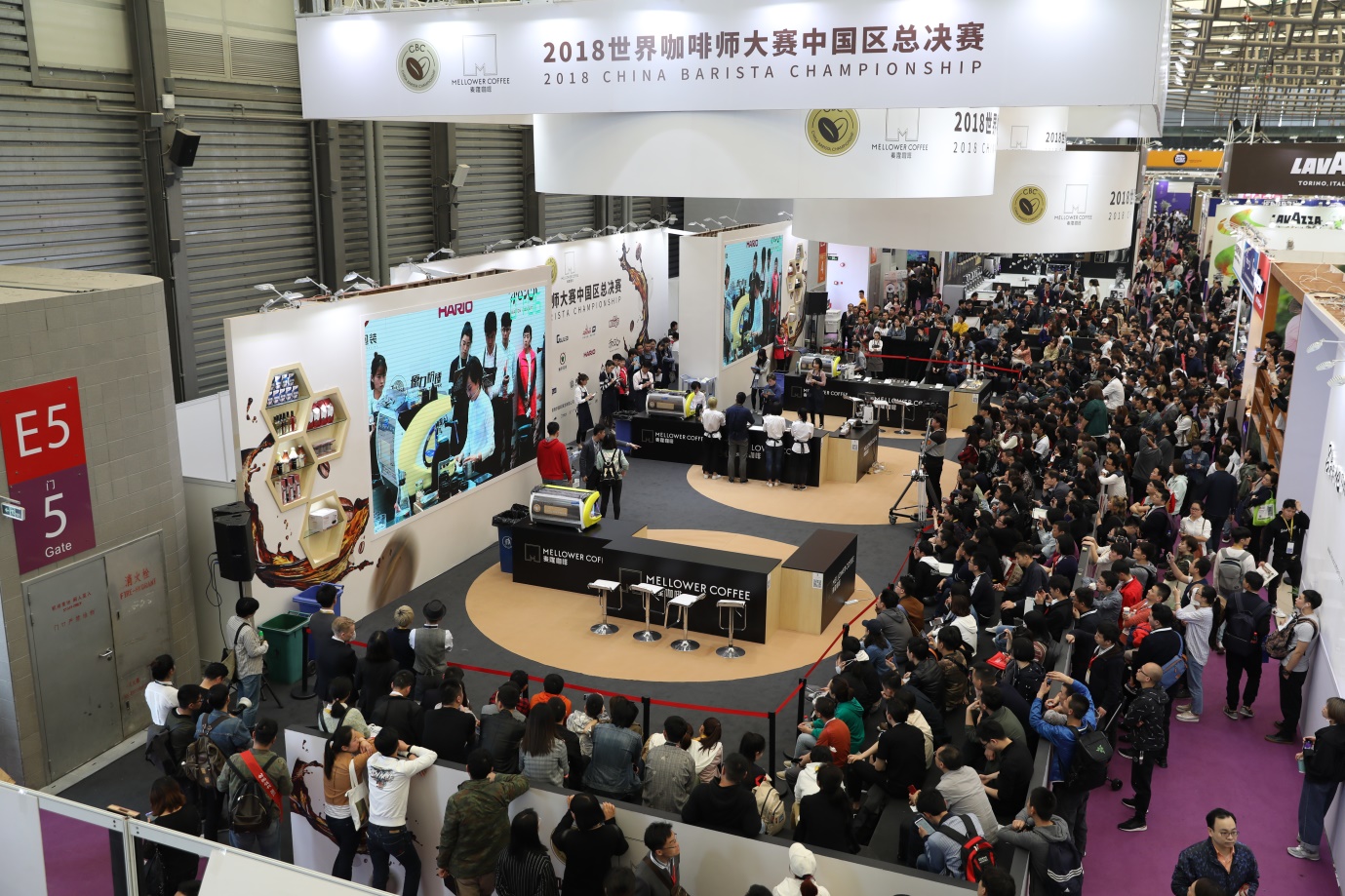 Coffee and Wine have always been the main roles in HOTELEX, and to successfully deliver such a mixing banquet determines whether Shanghai Coffee & Wine Festival can reap its second winning in a row. With 80 beyond domestic and overseas popular coffee stores stationed in this big market, a resounding yes was given by crowded coffee enthusiasts, foodies and fashionistas plus a slew of media and reporters, eager to spread the exotic coffee culture and derivative market to the world.

 

Coffee championships series authorized by World Coffee Events covering Barrister, Latte Art, Brewers Cup and Cup Tasters has been the eye-catching scenery for long time at HOTELEX, on the purpose of propelling industry development, the show also dedicated to launch industry forums targeting customized industry solutions, having senior management share business stories and operation strategies. The 2018 China Beverage Report was released analysed macro industry and future development trend in details. "This will be a fairly impressive litmus test of the industry response and market reflection." notes Mark Lu, Executive Deputy General Manager of UBM Sinoexpo. The survey feedback denotes an average 8.5 of SCAT from exhibitors and visitors.

 

Other highlights include 2018 Central Kitchen Construction and Development Forum, New Beverage Generation Forum, Catering Industry Revolution Forum, and so on. Thousands of frontline coffee and beverage brands will also be sharing their industry experience at The Next Wind Gap - 2018 Development of China Catering Industry Supply Chain Forum launched on March 28. The 1st China Catering Industry Investment and Financing Report will be unveiled, covering Chinese and western chain operation skills, brand equity collecting, upper and lower resource integration. The summit is a high level industry leadership forum running across four days of the show featuring 30+ VIP speakers and industry spearheads.

 

"Through more than 10-year cooperation with Shanghai UBM Sinoexpo we've never been failed to be impressed by each one of those events. HOTELEX provides us a whole-scale trading platform allows us to reach out to a broader business industry and present our products to a wider customer base at the same time." mentioned by GuangBa Qiu, Marketing Director, ITW Food Equipment Co., Ltd.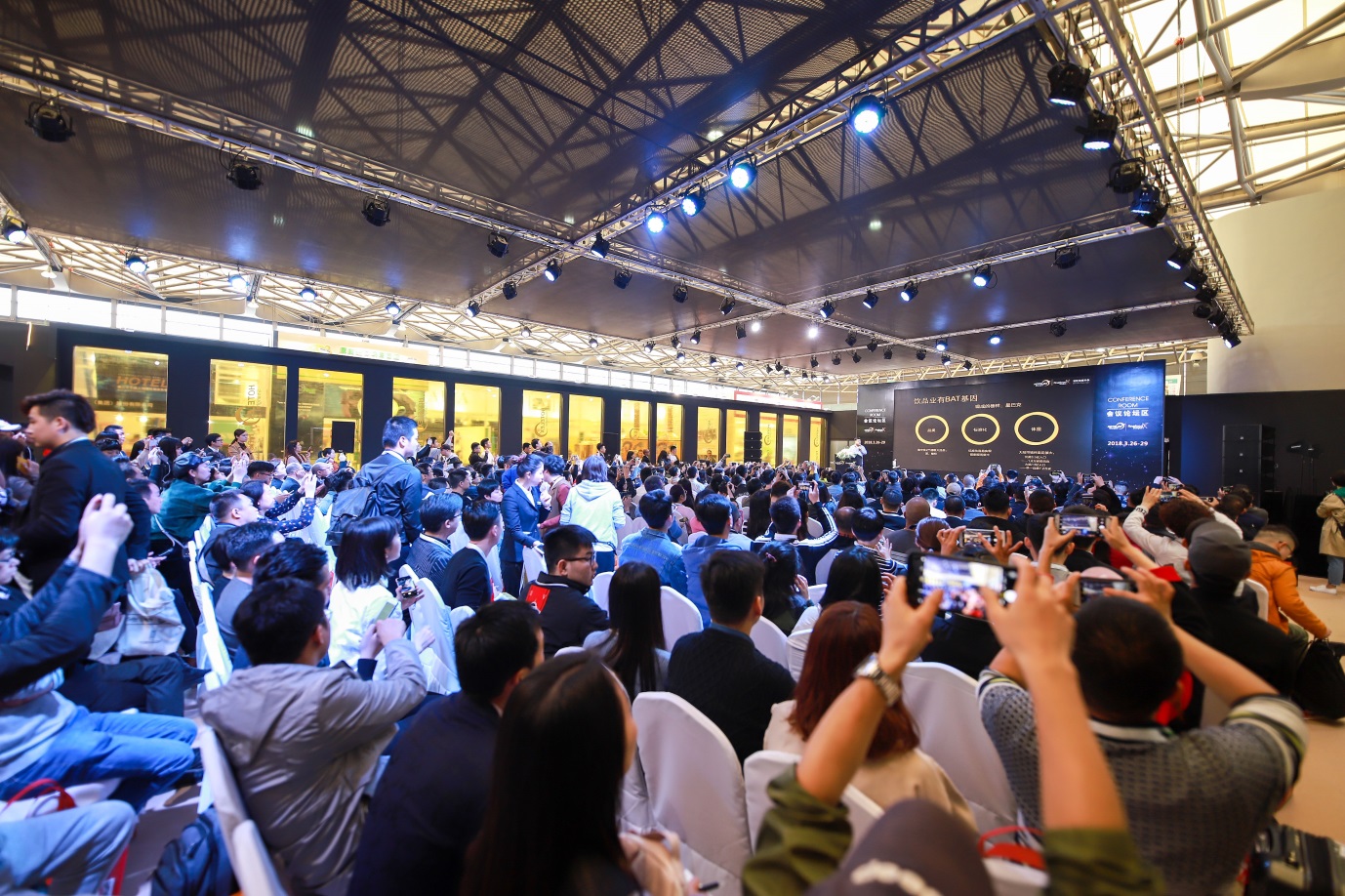 HOTELEX is running their subsequent Phase II, Shanghai Hospitality Design & Supplies Expo aka HOTEL Plus 2018 during April 26 -29 concurrent with Design Week Shanghai and Expo Lighting for Commercial Properties. It will be showcasing furniture design, construction decoration, engineering design, interior design, lighting, amenities, fitness & leisure, hotel supplies, IT & security, smart service & equipment, hotel cleaning & property management, hotel investment & chain franchising, yacht, Shanghai Life Show, SFE Catering Franchise and C-Star Retailing Design & Equipment. There is great number of product launches and technology demonstrations once again spanning across 22 exhibition halls, strongly upholds tourism and hotel supplies.  Free registration for looping yourself into this industry professional banquet in seconds:

http://sinoexpo.ubmonlinereg.com.cn/Registration/default.aspx?fid=601&lang=en&source=jdgleen

 

The success HOTELEX achieved can't be severed from all-around effort. On behalf of Shanghai UBM Sinoexpo we would like to extend our deepest appreciation to our exhibitors, visitors, sponsors, organisations and everyone who contributed to the triumph of this year's record-breaking event. The spring is sprung and it is a time for both planning and seeding — and at the head of the year we are ready to start looking over the past time when the improvement needs the most and gearing up for the future time to come.

 

Stay tuned for HOTELEX 2018

2018 HOTELEX Beijing            June 27 - 29

2018 HOTELEX Chengdu         August 10 - 12

2018 HOTELEX Guangzhou     December 17 – 19

 

For further details please go to www.hotelex.cn or scan the following QR code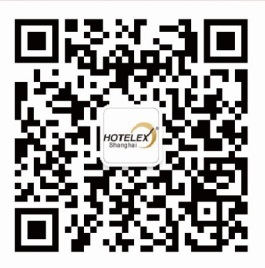 Media Contact:

Mr. Alex Ni

Contact:+86 21 3339 2242

Email:alex.ni@ubmsinoexpo.com

 

 
3

/5
More »
Recommended Products
Hot Products
Hot Suppliers
Other Products