Westgate Resorts rebrands former Hilton New York Grand Central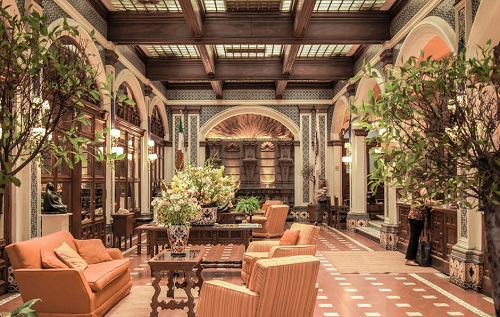 Westgate Resorts acquired the former Hilton New York Grand Central, a 23-floor, 300-room, two-tower hotel located in the historic Tudor City neighborhood within the heart of Midtown Manhattan's East Side. Following the acquisition, the hotel has been rebranded Westgate New York City.
"It is with great excitement that I announce Westgate has purchased its first urban hotel located in none other than the Big Apple," David Siegel, founder and CEO of Westgate Resorts, said in a statement. "This puts the Westgate flag proudly in the heart of one of the most visited cities in the world, located on East 42nd Street—only a few blocks from Times Square, the United Nations and Grand Central Station."
Recognized by Historic Hotels of America, this historic landmark opened in 1931 and was formerly known as the Hotel Tudor, Hilton Manhattan East and the Hilton New York Grand Central. It includes gothic-revival architecture and prewar charm blended with modern luxuries. Westgate will continue to operate the resort as a hotel while it undergoes a renovation. The company will also explore opportunities in the future to add timeshare villas. Starting June 6, Westgate timeshare owners will receive exclusive discounts toward guestroom stays at the hotel.
3

/5
More »
Recommended Products
Hot Products
Hot Suppliers
Other Products
X