HOTELEX TIANJIN 2020
July 1-3,2019
China National Convention Center Hall E1-E4
Why Visit
Who Should Attend
Hotel Supplies & Equipment Section
Hotel Supplies & Equipment Importers / Exporters / Distributors
Hotel Supplies & Equipment Manufacturers / OEMs / ODMs
Hotels / Resorts / Motels / Serviced Apartments / Country Clubs
Clubhouses / Sports Centers / Theme Parks / Leisure Centers / Spa & Wellness Centers / Theaters
Food & Catering Section
Food & Beverage Importers / Exporters / Distributors / Retailers
Food & Beverage Manufacturers
Restaurants / Fast Food Chains / Snack Bars / Takeaways
Cafés / Teahouses
Bakeries / Patisseries / Pizza Shops
Ice Cream Parlors / Sweet Shops / Confectioners / Chocolatiers
Bars / Pubs / Night Clubs / Karaoke Bars
Foodservice – Airlines / Cruise Lines / Factories / Hospitals / Governments / Other Institutions
Department Stores / Supermarkets / Hypermarkets / Grocery Stores / Convenience Stores / Duty Free Shops
Others
Hospitality / Culinary Institutions
F&B Logistics & Transportation
Hospitality & Foodservice Consultancies
Chains / Franchisers / Franchisees
Media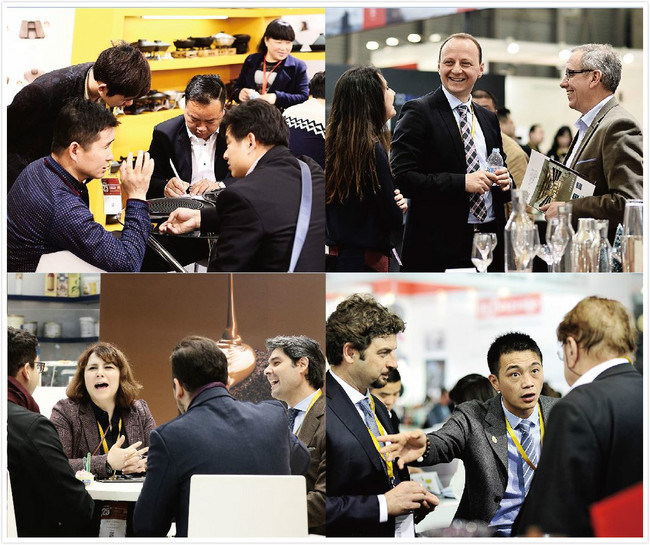 The Largest and Most International Sourcing Platform in the Region
As the most international event of its kind in China with more than 28 years' history, HOTELEX Shanghai 2019 attracts  2,567 exhibitors, 159,267 visitors and 5,502 overseas buyers. HOTELEX Shanghai promises to be the ideal platform for sourcing, procurement and industry exchange.
Complete Range of Hospitality and Catering Products and Services
HOTELEX Shanghai covers the entire hospitality and catering value chain from Catering Equipment Supply, Tableware, Appliances & Amenities to Food and Beverage, Bakery & Ice Cream, Coffee & Tea, Wine & Spirits , and more.
Meeting Quality Brands and Suppliers from around the World
HOTELEX Shanghai welcomes international brands who come with them numerous high-end products, services, technologies and solutions. With the addition of new country pavilions in 2020, the exhibition floor is certainly going to become even more international.
Insightful Forums and Fascinating Industry Events
HOTELEX Shanghai organizes more than 30 world-class forums and special events, ranging from barista championships, cooking competitions, baking competitions, uniform shows and table art competitions to bring together an unparalleled experience for industry professionals and beyond. Come join the festive extravaganza and be inspired! Click here for more information about our events.
Additional Sourcing Opportunities through JDGLE.com
Extended from our five HOTELEX exhibitions taking place in Shanghai, Beijing, Chengdu, Qingdao and Guangzhou, JDGLE.com is a vertical B2B online trading platform that serves the Hotel Supplies and Fine Food industries. Operating all year round, JDGLE.com helps connect buyers with suppliers beyond our exhibitions. Click here to visit the JDGLE.com portal .