Editor's Note: An Industry Moving Forward
2019-07-02 by: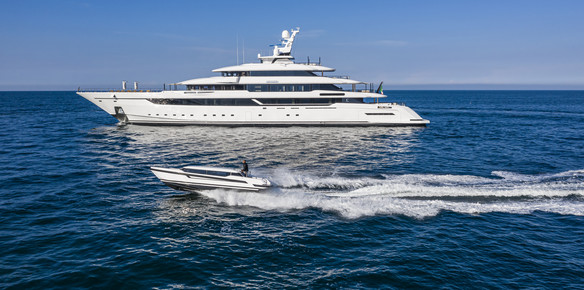 Having spent the past few days speaking with some of the industry's leaders on topics from environment to evolution, today's newsletter brings news of success in all shapes and sizes making this week's editor's note a pleasure to write.

  Our lead story may have negative roots, but the words of Michael Bremen, Sales Director at leading shipyard Lurssen provide plenty of positivity. When it comes to environmental issues, the builders are a true frontrunner, committed to the phenomenon that has come to be known as green yachting. Never has there been a more important read for anyone committed to change.

  Another 'leader' in the world of superyachting, the Monaco Yacht Show (MYS) is quickly approaching. We started our coverage of the event of the year with a retrospective article; an inspiring piece about the show's 29 year evolution and a must read for those intrigued by the yacht show's history.

  We also heard from Benetti's most renowned design partner, Giorgio Cassetta on the recently delivered Metis. At 63m, we spoke to the designer about the ups and downs of working on large projects such as this one. You can read the full article by our Feature Writer Anna Solomon, here.

  In fact, the news this week was particularly focused on building bigger. While Columbus Yachts presented fantastic new imagery and video of their latest, largest launch 80m M/Y Dragon; Riva was also launching their flagship, 50m Race in Venice. In short, it seems the Top 100 isn't out of sight for many of our favourite builders.

  Indeed it was an extremely forward-thinking week for Italian yards in general. Dominator also announced new models in their popular Illumen range setting sights well and truly into the 30m+ range.

  Elsewhere, the good news followed in the brokerage industry with IYC London announcing yet another listing; the speedy and stylish M/Y Samhan. At 49m, the Mangusta's top speed is an astonishing 40 knots: an option to be considered for potential owners looking to spend summer exploring each and every corner of the Med.

  So with positivity spreading across the industry, we wish everyone a wonderful weekend. Until next week!
GET THE
XIUGLE DIGEST
Subscribe to Xiugle's FREE email newsletter