Your position:
Home
>
News Home
>
Industry
>
Exchange Feast of the Boat & Yacht Industry A Strong Attack of the Matchmaking Programme
Exchange Feast of the Boat & Yacht Industry A Strong Attack of the Matchmaking Programme
2017-03-22 by:
  Organized by China Boat Industry & Trade Association and Shanghai Boat Industry & Trade Association, together with Shanghai UBM Sinoexpo International Exhibition Co.,Ltd. and Shanghai Foreign science and Technology Exchange Center, the 22nd China (Shanghai) International Boat & Yacht and Technological Machine Exhibition will be kicked off at Shanghai New International Expo Center on Arpil.26th, 2017.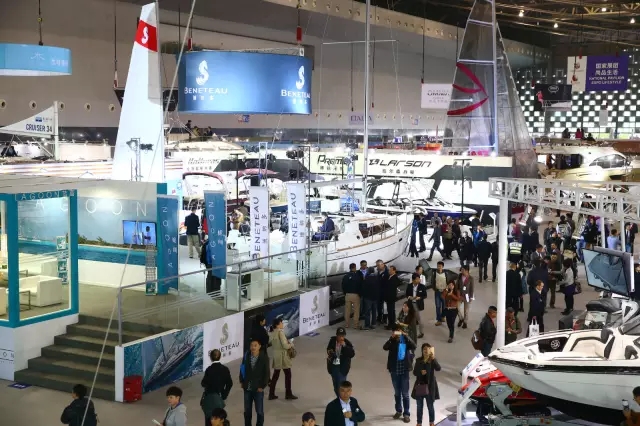 Demand Exceeded Supply
  Almost 90% of Stands Sold Out
  With a long history, massive scale and being more and more famous home and abroad, 2017 Shanghai International Yacht Expo has become a key channel enabling the yacht and equipment enterprises to connect with the global market interactively, and is most welcomed by the old and new customers.
  On the fourth day of the exhibition, it received 550 exhibitors and 35,079 audiences overseas coming from 53 countries and regions in total. Moreover, there were more than 50 actual boats came to the show.
  Building the Industrial Exchange Feast
  The Matchmaking Meeting Platform is now going live!
  As one of the featured live events, the 2017 CIBS Matchmaking Programme helps our guests meet up the specialist buyers in a comfortable environment, while a communication platform provided for both the suppliers and the buyers inside and outside the country helps to further establish more cooperative relationships between mutual participants.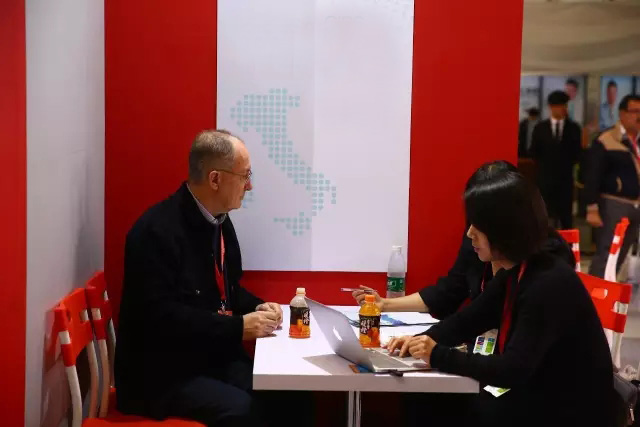 Three Special Areas plus Four Advantages to build a strong CIBS2017 Matchmaking Meeting
  Three Activity Areas
  1.      Yacht Club & Yacht Manufacturers Area
  2.      Yacht & Recreational Vehicle Manufacturers Area
  3.       Domestic and foreign professional buyers & Inflatable boat, kayak area
  Four Advantages
  1.       Database of professional exhibitors
A well-known exhibition equipped with professional database of exhibitors over the years, to provide the activity with precise matchmaking support.
  2.      Pear to pear in-depth Communication
Pear to pear in-depth communication among professional teams, suppliers and potential buyers, to make sure the needs of both parties are fully understood and therefore leads to a successful matchmaking.
  3.      All-direction Integrated Promotion
Integrating media recourses in many ways including network terminal、mobile terminal and the exhibition itself to warm up the events, extend the influence and cover up the wider trading group.
  4.      Professional Association Support
Conducted by the professional industrial associations and having been exploring in depth in the industry for many years, well-grasped the market dynamics and the industrial trends.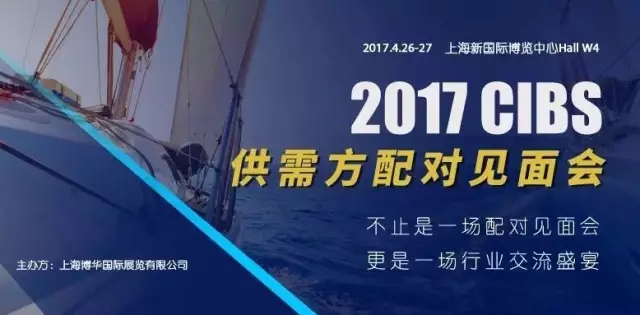 Registration Method:
  Website: http://ex.jiagle.com/up/topicx/matchmaking2017/bm.html
  Client Service Officer: Tinie Liu
  T:86-21-33392419
  Email:Ting.Liu@ubmsinoexpo.com
  QQ:2145646842 
GET THE
XIUGLE DIGEST
Subscribe to Xiugle's FREE email newsletter