Ford and Trigano offer extended warranty on motorhomes
2018-02-26 by:
  All Trigano Group 2018 motorhomes built on a Ford base are to come with an extended five-year warranty. And the warranty is being retrospectively applied to models sold since July 2017

  Ford UK has already written to some motorhome owners telling them of the free warranty extension. There are conditions however, the main one being that the motorhome must have covered under 50,000 miles over the first three years to qualify for the two-year extension and then must remain under 50,000 miles for the rest of the five-year period.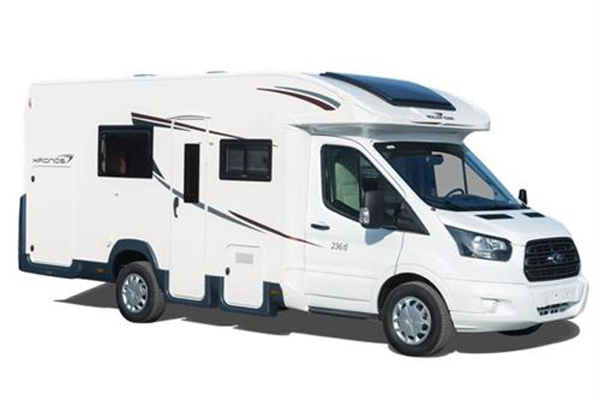 However, if a motorhome exceeds the 50,000-limit during the first three years, it is still covered by the original warranty up to 100,000 miles. But this cover ends when the first three years of cover come to an end.

  But for motorhomes that average fewer than 10,000 miles annually, it means an extra two years of cover for free. As the typical mileage covered annually is closer to 6,000 miles, the vast majority of motorhomes will qualify.

  Ford said it was partnering with the Trigano Group, which makes Chausson, Roller-Team, Auto-Trail, Mobilvetta, Eura Mobil and Benimar motorhomes. "This warranty improvement advantages their owners who cover a low mileage (<50,000 after three years), expiring after five years or 50,000 miles from new (whichever comes first)," explained a Ford spokesman. "The seasonal nature of motorhome use can mean low-mileage users feel penalised by traditional warranty parameters, and this targeted proposal is to measure reception and take-up of a new offer."
GET THE
XIUGLE DIGEST
Subscribe to Xiugle's FREE email newsletter