Welcome to 24th China (Guzhen) International Lighting Fair  (GIFL) and Seize the Coming Market Opportunity!
The popularity of the four-day China (Guzhen) International Lighting Fair is overwhelming. The 23th China (Guzhen) International Lighting Fair received a total of 295,000 person time, and the buyers are were from 91regions and countries around the world.
The main venue, Guzhen Convention and Exhibition Centre, received a total of 54,134 professional purchasers, increasing by 27.8% over the same period of last year. The number of domestic purchasers reached 51,398, increasing by 27.3% over the same period of last year. The number of overseas professional buyers exploded. The number, increasing by 36.4% over the same period of last year, reached 2,736.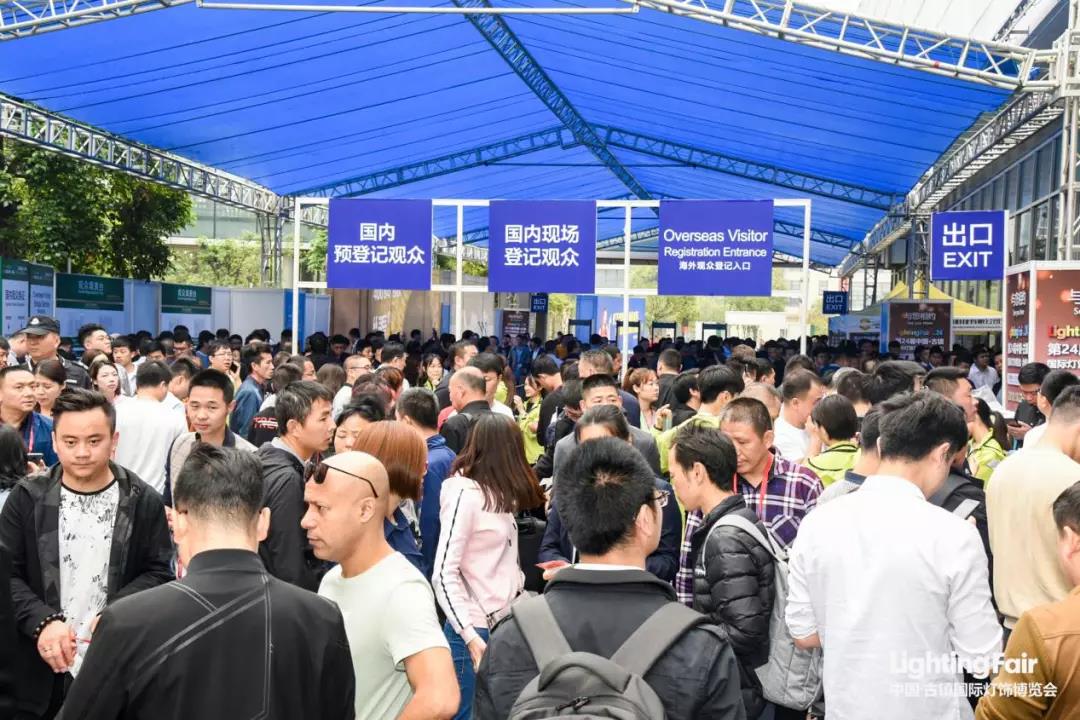 The fans of lighting have not enjoyed themselves to the full. Don't worry! The exhibitors are ready to continue to show their strength. The 24th China (Guzhen) International Lighting Fair ( Autumn) is waiting for you during October 22 - 26, 2019.
At present, the booth reservation has already reached 60% according to various reservation intentions. Only 40% of the booths are available now. We advise exhibitors to seize the chance to book before the booths with good location are occupied by other peers.
01
Focus on the Smart Lighting and Cover the Whole Industry Chain
Relying on Guzhen Town's lighting industry clusters, the autumn GILF focuses on international market meanwhile supplying domestic market. To promote the  Industry 4.0 and build up a professional, market-oriented, internationalized and brand-studded trade fair, GILF, with Guzhen Convention and Exhibition Center as the main venue, joins hands with 7 sub-venues (main lighting megastores) to achieve 1,500,000 m² exhibition area, gathering over 2,000 high-quality enterprises and a large variety of lighting products feature smart lighting.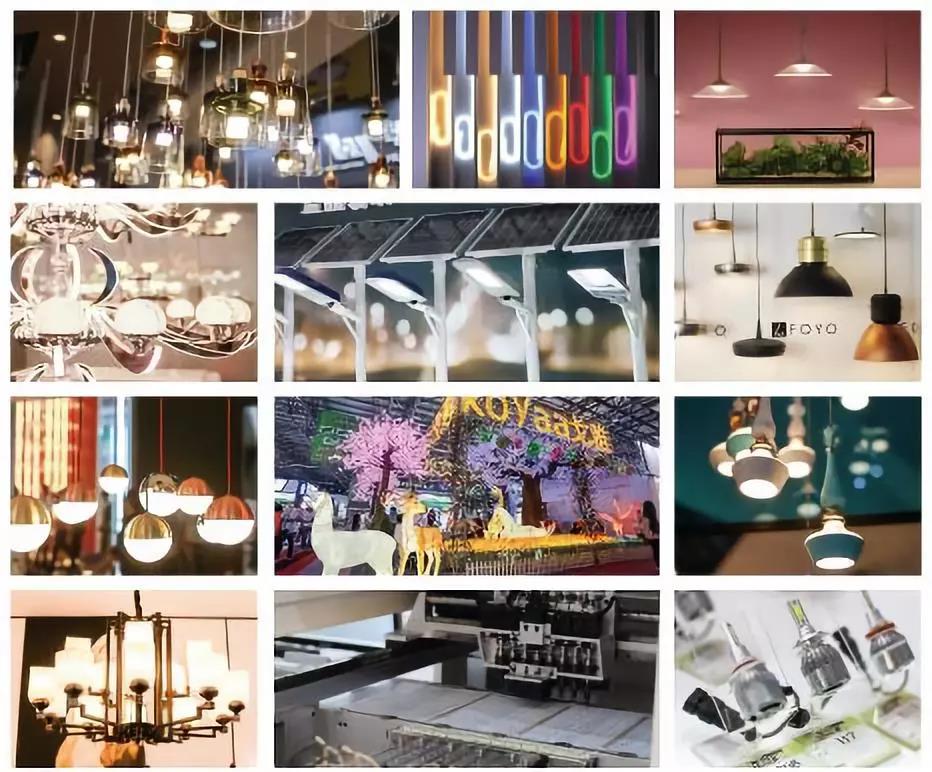 Simultaneously, Guzhen Manufacturing Expo will be held to cover the whole industrial chain. The exhibits include Decorative Lighting, Smart Lighting & Solutions, Residential Lighting, LED Products & Solutions, Commercial Lighting, Outdoor Lighting, Machines & Processing, Accessories & Parts, services, etc.
02
Give a Hand to Export and Foster "Hosted Buyer Program"
Hosted Buyer Program aims to invite high-quality professional purchasers from all over the world to come and purchase, matching exhibitors with their purchasing needs accurately and promoting the butt-joint of resource and demand.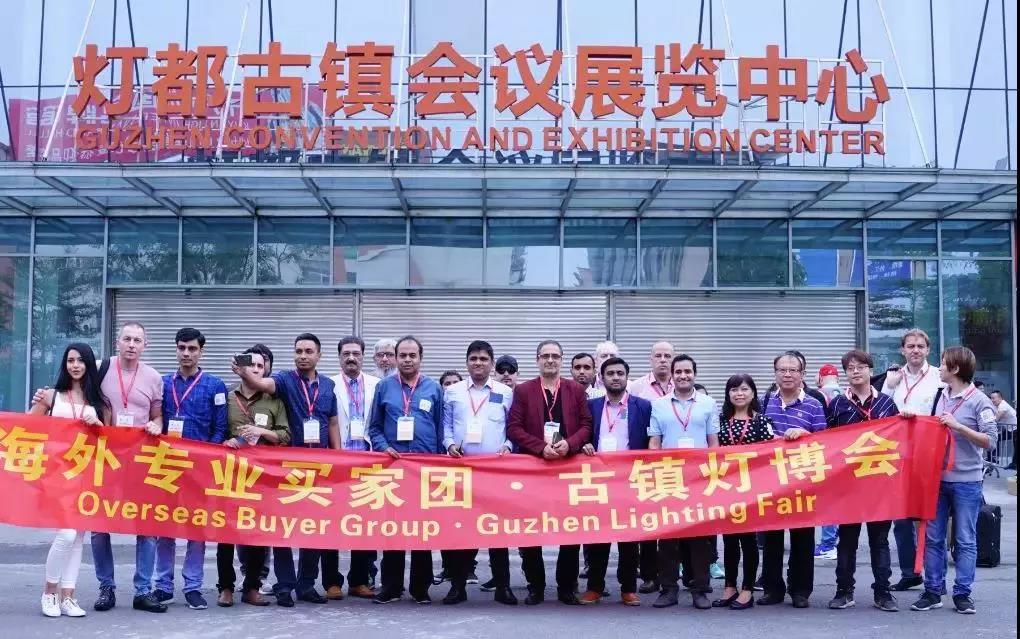 The Fair gathers first-class overseas buyers and domestic enterprises. Besides negotiating business, they can explore the latest information of the industry to achieve win-win.
03
Possess Great Power to Hold and Promote Fair Effectively
The fair provides exhibitors with 365 days of continuous and efficient promotion by leveraging the B2B trading platform "DENGGLE.COM", exposing the event to over 200 thousand buyer database through 9 major channels, including website, television, broadcast, telemarketing, outdoor billboard, printing, direct mail, text message, promotional campaigns and 100 key platforms, such as PR Newswire, Markets Insider, Asia One, Business Today India, Work Smart Asia, Naver, Facebook, LinkedIn and local media Cali-light.com, LED Daily, Guzhen Lighting Weekly, Dazhaoming.com and Southcn.com etc.
In 2018, Informa successfully acquired UBM to become the world's largest exhibition firm. Depending on the group's industry resources and global network, the fair promotes on related exhibitions in Africa, Russia, India, Singapore, South Korea, Malaysia, Thailand, Vietnam, Hong Kong and Shanghai.
04
Reserve the Booth in Advance and Get More Preferential Price
The main venue will have a systematic division of different sections. Book in advance and you will get a booth at a more preferential price.
The exhibitors who book booths in Hall A/B/C  will enjoy a discount of 100 yuan per square metre if you sign contracts before June 20, 2019 and pay a deposit. The exhibitors in  Hall D/E can also enjoy a discount of 9.5% and machine enterprises can enjoy a discount of 9%.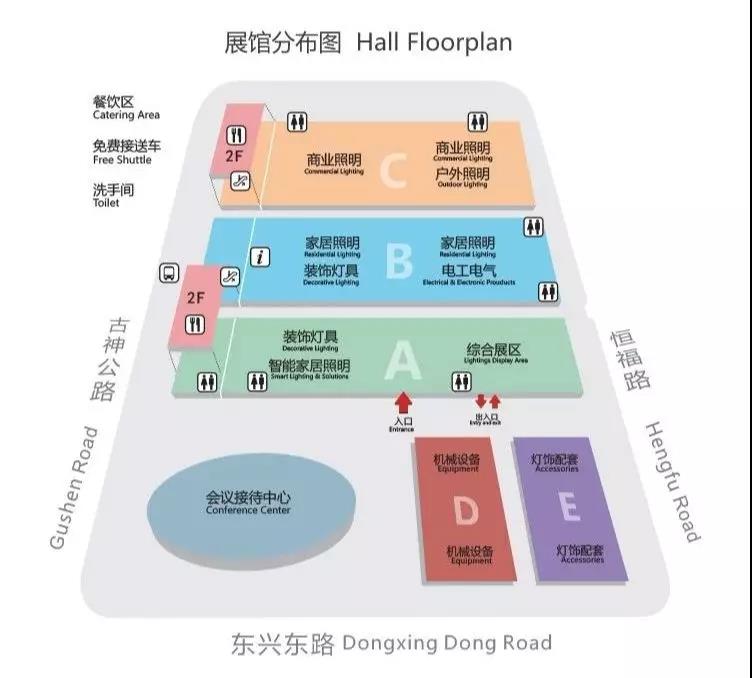 Note: The exhibitors need to become an online VIP member of "Denggle.com" before registering for the exhibition.  The original price of online VIP member of Lighting is 2,000 yuan per session and the strategic discount price is 500 yuan per session.
Source:denggle.com