How time flies! We gather together again this autumn for the lighting fair. The 24th China (Guzhen) International Lighting Fair (hereinafter referred to as the "GILF") will be held at Guzhen Convention and Exhibition Center, Zhongshan City, Guangdong Province, from 22nd to 26th October, 2019. The theme for this year's fair is "Guzhen, City of Origin of Lightings, serves 6 Billion People Worldwide", focuses on the "soul of lighting design soul" to help enterprises expand export sales.
This year's fair is co-hosted by China Association of Lighting Industry and Guzhen Township Government and organized by Guzhen Lighting Expo Co., Ltd. under the leadership of Zhongshan Municipal People's Government.
The launching of the fair is based on the multidimensional concept of "new pattern, new experience, big culture, and grand stage". The scale is enhanced further by the multi-exhibitors, full-range exhibits, high quality, excellent design, new technology and high performance. The purpose is to display the latest industry trend and market information through the exhibits content and services. Overall it aims to act as the bridge between tens of thousands of industrial chain brands and global buyers by setting trends and breaking deadlocks.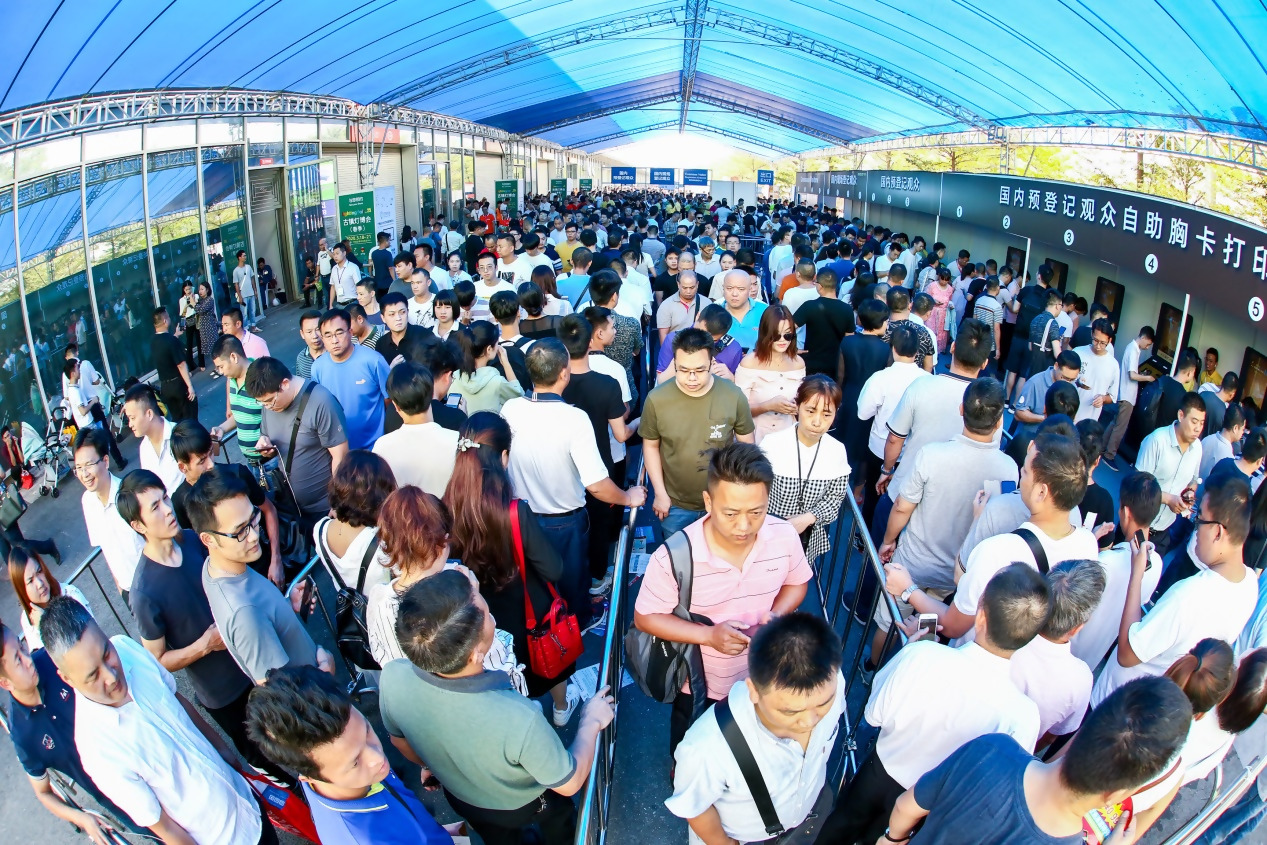 Grand Opening
At 10:00 a.m. on 22nd October, 2019, the 24th GILF ushered in the grand opening ceremony under the participation of prominent leaders, distinguished guests, partners in the lighting industry and mass-media. At the ceremony, leaders from the China Association of Lighting Industry, Zhongshan Municipal People's Government and Guzhen Township Government delivered speeches respectively, re-affirming the leading position and role of GILF as the "wind vane" for the development of the national lighting industry. They also express heartfelt gratitude towards the success of the fair.
Town Mayor Kuang Zhi, deputy secretary of Guzhen Town Party Committee, said: "After 20 years of development, the GILF has transformed from an outdoor exhibition along the road into a professional, market-oriented international lighting fair. It has become a golden business icon towards Zhongshan's reform and economy development. Most of the exhibits on the fair are of the latest design, which will set the trend for the lighting industry. The charm of the GILF has strengthened our resolution to strive to improve it making it a shining pearl in the Guangdong-Hong Kong-Macao Greater Bay Area."
Mr. Lei Yuelong, deputy mayor of Zhongshan Municipal People's Government, said: "In recent years, Zhongshan has continuously accelerated the transformation and upgrading of traditional core industries. Through cultivating and strengthening leading enterprises, upgrading the scientific and technological content of traditional industries, enhancing cultural value of products, and strengthening capital operations we strived to build Zhongshan into a location for corporate headquarters, center for technology research and development, and market operation thus promoting the transformation of Zhongshan's economy to high-quality development."
Ms. Liu Shengping, executive director of China Association of Lighting Industry, said: "In view of the complicated and ever-changing domestic and international economic landscape, the colleagues in the lighting industry are striving to build brands, innovate design, and improvise services to seize more business opportunities during this phase of China's rapid development. With the support of the National Development and Reform Commission, the Ministry of Commerce, the General Administration of Customs, and other departments, Guzhen Town has becomes one of the pilots for "Market Purchase Trade". Lihe Lighting Expo Center has set up an international trade integrated service center. The governments at various levels and employers of lighting enterprises are constantly seeking to expand export of lighting products and improve lighting trade to attract more buyers from all over the world to Guzhen."
Subsequently in 2019, the award ceremony to the qualified enterprises for the Original Source of Lighting Logo and the unveiling ceremony of the University Design Alliance of Chinese Lighting were held.
People from all over the world gathered together to witness the grand opening ceremony.
Over 2,000 exhibitors with high-quality and innovative exhibits covering the whole industry chain
Leveraging on the manufacturing, exhibition and marketing advantages of Guzhen Town, the China Lighting Capital, the fair adopts the "linkage model between exhibition and lighting megastores". The main venue Guzhen Convention and Exhibition Center joins hands with the seven sub-venues: Lihe Lighting Expo Center, China Lighting Plaza, Star Alliance Global Brand Lighting Center, Lighting Era Center, Besun Lighting Plaza, Huayu Plaza, and China International Streetlight City, covering an exhibition area of over 1,500,000 square meters, and attracting more than 2,000 exhibitors, thus injecting innovation impetus into the industry.
The main venue attracts 819 exhibitors from all over the country, covering the fields of decorative lighting, smart lighting, household lighting, commercial lighting, outdoor lighting, special-purpose lighting, machine & equipment, raw materials, accessories & components, and services. In response to changes in the economic environment and market demands, many exhibitors display their latest products, technologies or improved mature products, with a view to making a breakthrough in this booming season through differentiated, personalized and customized products. On the opening day, the accreditation office was crowded with people. Professional buyers from all over the world gather together to exchange business information, learn new technologies and establish business partnership opportunities and connections.
Industrial upgrading driven by intelligence + original design
With the rapid development of 5G and IoT, the construction of smart city and smart lighting have come under the limelight. Keeping up with the industry trend, the GILF focuses on smart lighting and lighting design that strives to promote the development of intelligent lighting by expanding the intelligent household lighting exhibition area at Hall A. Here, Exhibitors from Zengge, Guangzhou Xinya Electronics, JS Lighting (Optical Code), Fuguang Lighting (Goldsunda) and Mingjian Lighting showcase their basic products such as smart switches and bulbs, as well as smart household control systems and smart city lighting solutions. It covers diverse applications such as home, business, and outdoors which are connected to smart living ecosystem.
Being original in design drives the industry to upgrade, and this is inseparable from creativity in design and the needs of platforms that support and protect original design. As an exhibition & marketing platform that actively supports and guides originality, the GILF integrates Sun-God Lighting, Chuanglite Lighting, Guzhen Lighting College, Yuandinghui, and other institutions and enterprises with original design capabilities to participate in the fair. It encourages exhibitors and buyers to raise awareness of original design and R&D, thus promoting the transformation of lighting industry to embark from low-level "price competitive" to "advance, high-tech and design" oriented competition.
In addition, the fair sets up a new "special-purpose lighting exhibition area", gathering Ruipu Lighting, Zhenhui Lighting, Weipai Streetlamp, and other exhibitors to display plant, classroom, office and stage lighting products, catering to the needs of various buyers.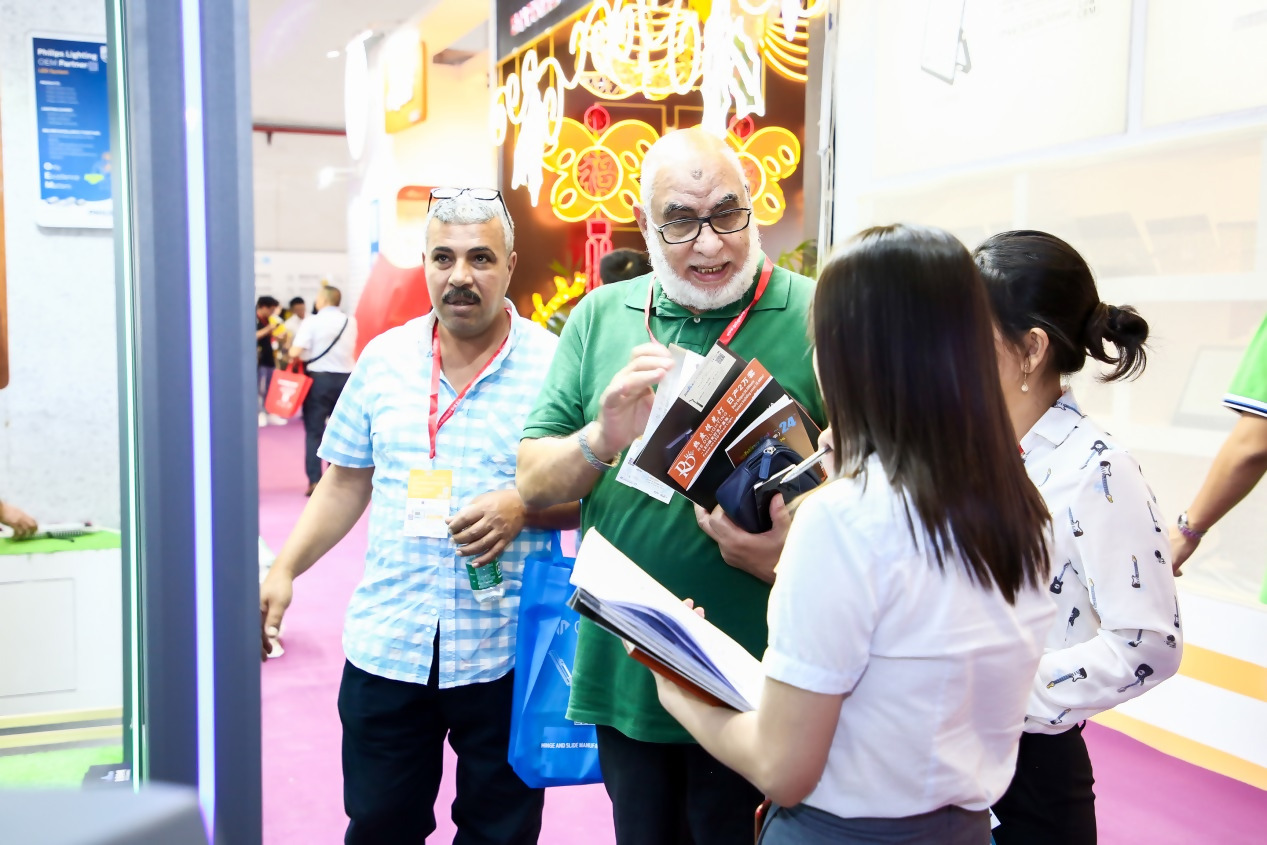 Further to that, this exhibition area also attracts some famous exhibitor such as Dark Energy Power Supply, Lvming Photoelectric, Conis Lighting, Zhongyi Lighting etc. In the manufacturing & lighting accessories exhibition area, there are famous enterprises such as East Asia Machinery, SF Express, Hetian Electronic, and Inventfine Instrument.
Wonderful theme activities in sub-venues
A variety of wonderful activities are also organized in the seven sub-venues. The GILF brings together the online resources and offline services of the eight venues, including the venue information, products, exhibitors, conferences, and transportation, etc., highlighting the enchanting charm of the fair.
Lihe Lighting Expo Center joins hands with 517 exhibitors, including Comely Lighting, Summer Lighting, Lupard Lighting and Dongyundaguan, to build the "2019 Global Lighting Art Festival • Open Season". Taking "Haoyiju Purchasing Tour" as the theme, China Lighting Plaza joins hands with 336 exhibitors, including Osgona, WGSE, and Raynice. The Star Alliance Global Brand Lighting Center cooperates with 500 exhibitors, including Diamond Life Group, Fratelli, Gujia Lighting, Sokoyo Solar Lighting, Misu Lighting and other famous enterprises, to organize the "New Product Release Season of Star Alliance Global Brand". The Lighting Era Center works together with 110 exhibitors, including Benhao Lighting, Aokete Lighting, Amilunte and Ignition, to organize the "Creative Time" sales promotion. The Besun Lighting Plaza joins hands with 97 exhibitors, including Bayi Lighting, Khanid Lighting and New Conception Lighting, to participate in the GILF. Huayu Plaza cooperates with 16 Chinese-style lamp exhibitors, including Tangqingshijia, Wood Impression, Weitai Lighting and Limujiang, to hold the "3rd Chinese-style Lamp Purchasing Festival". While the China International Streetlight City joins hands with 111 famous enterprises, including Solon Solar, Tongde Lighting, Ekin Lighting, Kehang Lighting and Yilaima Lighting, to participate in the "6th Outdoor Lighting Purchasing and Lighting Culture and Art Festival".
Thinking innovation & precise trading
During the 24th GILF, answers to the key questions related to transformation and upgrading of manufacturers, such as new innovation of intelligent lighting applications, intelligent lighting standards and solutions, industry trends and expansion channels of 2020, and new media enabling industry can be found here.
From 22nd to 26th October, 2019, the main venue will hold a series of forums and activities, including "Smart Agriculture Lighting Innovation Forum", "Lighting Industry Knowledge Innovation Service Platform" and the Seminar on Energy Efficiency Labeling and Green Certification for Lighting Products, the "Denggle On live", "2019 GILF Overseas Market Purchasing Matchmaking Meeting", "2019 Lighting Industry Product Salon", and "How to Use Big Data to Develop Foreign Customers". Answers and information from all these surely makes it a rewarding trip and realize a win-win result for multiple parties!
More importantly, the 24th GILF invites high-quality professional buyer groups from Eastern Europe, South Asia and South Korea to hold a tailor-made "Global Buyers Purchasing tour", thus building an international trade exchange discussion platform. In addition, it will also organize the "Huayi Lighting VIP Tour Group" to visit the China Lighting Plaza at 14:00 on 23rd October and a "Cocktail Reception at the China Lighting Plaza" at 18:00-20:30 on the same day, aiming to build an international platform for effective communication between exhibitors and buyers in a more relaxed and pleasant setting.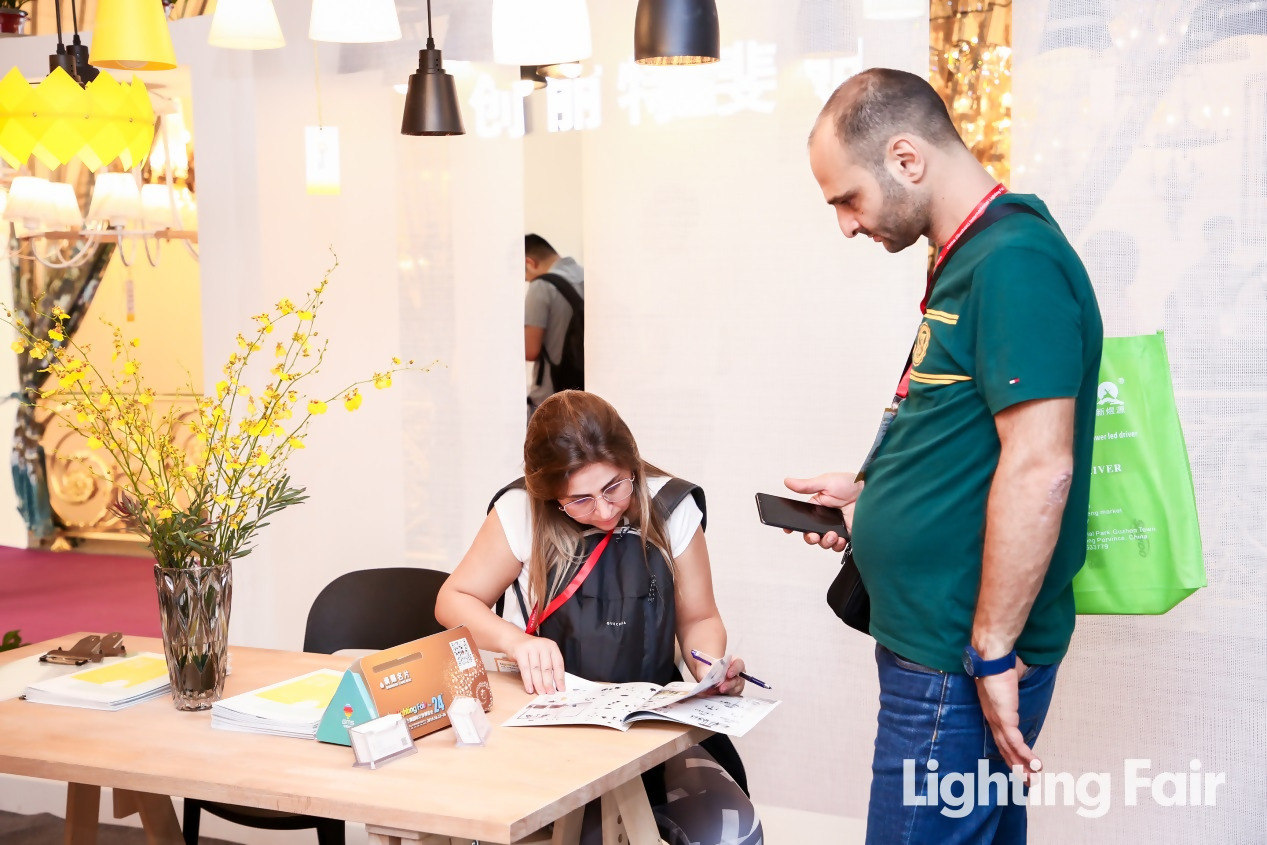 Summary:
As a pioneer with 20 years of history in the lighting industry, the GILF, a golden business card of Guzhen Town which is the City of origin for lighting and "China Lighting Capital", constantly make great efforts to integrate resources of different industries and join hands with multiple parties to guide the lighting industry in the new direction of industry transformation!
Source:denggle.com