CPT to Showcase Mini LED and QLED Applications for Automobiles
Chunghwa Picture Tubes (CPT) has reported its progress of Mini LED and its achievement of cadmium-free quantum dots LED (QLED) material development. The company has targeted the automobile market with related applications adopting these technologies.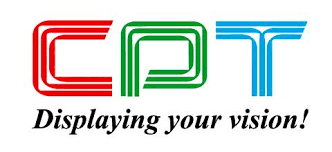 With the focus on the automotive applications, CPT has built several innovative technologies for automotive displays such as a combined display which integrates instrument cluster and center informative display. The company has also embedded Touch-in-Cell (TiC) into the center informative displays with Touch Display Driver Integrated technology (TDDI). In addition, users can control the display with Touch Control Knob to enhance the safety while driving.


Besides, CPT has developed a 12.3 inches display with Mini LED direct backlight and local dimming function which allows high dynamic performance to provide users with clear images and information of the environments while driving.


CPT has been pushing the revenue of automobile displays and industrial monitors, expecting the two segments to account for more than 45 percent of its revenue in 2018. The shipments of its automobile displays for 2017 were 12 million units and it is forecasted that it will be 14 million units for 2018. CPT also targets automotive applications for its Mini LED products with the plan to send sample products to its clients this year.


The company will also reveal full screen displays adopting TiC and Notch technologies for mobile devices. The full screen displays will be in sizes of 5.7 inches, 6.0 inches and 6.3 inches. Shipments of these products are scheduled in Q3.
Source:ledinside.com
Hot Products
Hot Suppliers
Other Products