Cree Upgrades XLamp Line
Connected lighting systems use information from occupancy sensors and other sources to continuously react to the target environment, dimming or switching off unneeded lights to conserve energy.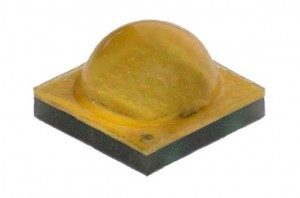 On average, a connected lighting system will dim or switch off lights up to 10 times more often than with a standard lighting system.
These additional dimming and switching cycles put more stress on the LED system and can limit the luminaire's lifetime.
Through innovations in component architecture, the new XLamp XP-G3 S Line LED can withstand double the number of switching cycles when compared to competing LEDs in its class.
The new XP-G3 S Line LED improves the standard XP-G3 with better reliability through switching and dimming cycles, improved resistance to sulfur exposure and higher light output and efficacy.
Source:electronicsweekly.com
Hot Products
Hot Suppliers
Other Products