How to Search the Porch with Spotlights or Downlights
Most people consider other people's opinions when decorating their own homes, even search for relevant information on the Internet to avoid some obvious mistakes during the decoration process, so that they will encounter more when they live. The use of spotlights or downlights for porch is a tangled problem for many people, because many people are not sure which type of lamp is more suitable for their home decoration style.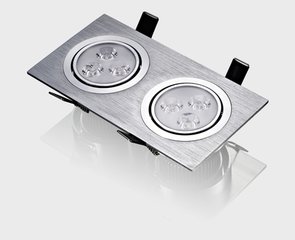 Whether the porch is used for spotlights or downlights is based on the style of the home decoration. Some people choose the style in this respect is modern and simple style. You can use downlights and spotlights. In this case, you can consider adding your own entrance. The lighting situation, after all, most people need to change shoes at the entrance and put some hand items when they go home. In this case, lighting is very important. After all, in the case of more people, the entrance is more chaotic. If the lighting is very poor, it is still more troublesome to find your own shoes when bending over.
Some people's porch natural lighting is very good, relatively close to the window, the overall brightness is very high, then on the issue of porch with spotlights or downlights, you can look at your own mood, and the lighting is poor, you can also When buying a luminaire, look at the relationship between the spotlight and the downlight. To some extent, the brightness of the spotlight or downlight at night is enough to determine which type of luminaire you buy. Of course, in the process of purchasing the luminaire, the actual color of the luminaire should also be taken into account. The color is too dim and the brightness is very low. In the case of a lot of confusion, there is no way to distinguish between shoes and articles.
Source:denggle.com
Hot Products
Hot Suppliers
Other Products