Jasper Morrison's Flat Disc Superloon Lamp For Flos is Reminiscent of The Moon
Drawing formal and functional influences from the moon, jasper morrison's 'superloon' floor lamp for flos features a flat disc lighting system, that rotates 360° offering optimal ambient luminosity. similar to its galactic counterpart, 'superloon' provides a warm glow, with an intensity and temperature that can be adjusted through a dimming mechanism that is activated through the optical sensor placed on one of its three supporting stems.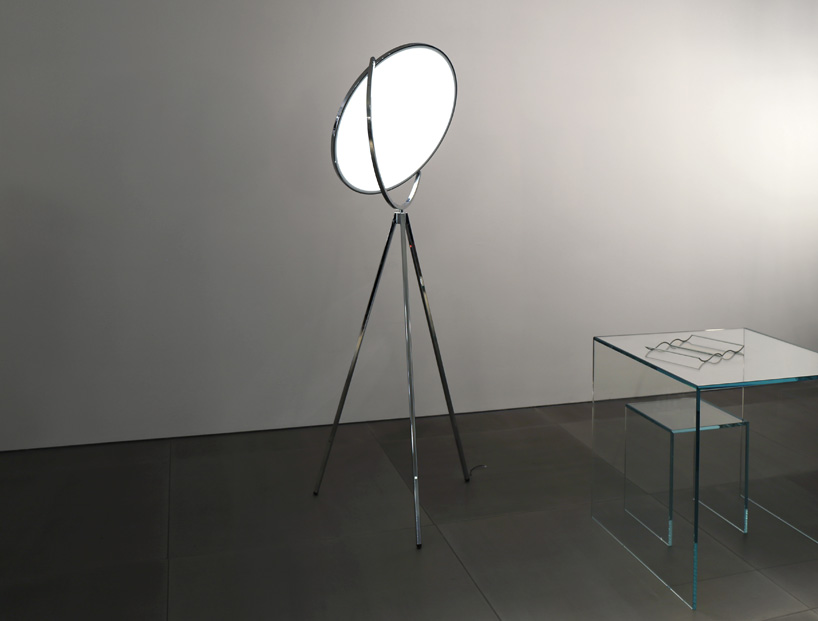 designboom.com
'a couple of years ago piero gandini showed me a new led technology which consists of a ring of LEDs that send light sideways into the edge of a flat composite disc of translucent white material which, when lit, appears to be a flat white disc. 'superloon' is the answer to the question of what to do with this intriguing technology. mounting the disc on a gyroscopic axis allows the light to be directed in infinite directions, while the light it gives out is broad and diffused but can be dimmed to a soft glow.' –  jasper morrison on the design of 'superloon'
The design is defined by a flat disc lighting component,the formal and functional influences of 'superloon' come from the moon,full view of 'superloon' supported by a tripod of stems,'superloon' has the ability to rotate 360° just like the moon.
Source:designboom.com
Hot Products
Hot Suppliers
Other Products