Called the Dipping Light, the table lamp features a spherical, glass body that rests on a cylindrical brass stand. Each lamp has been dipped into the coloured paint three times to create a layered gradient effect.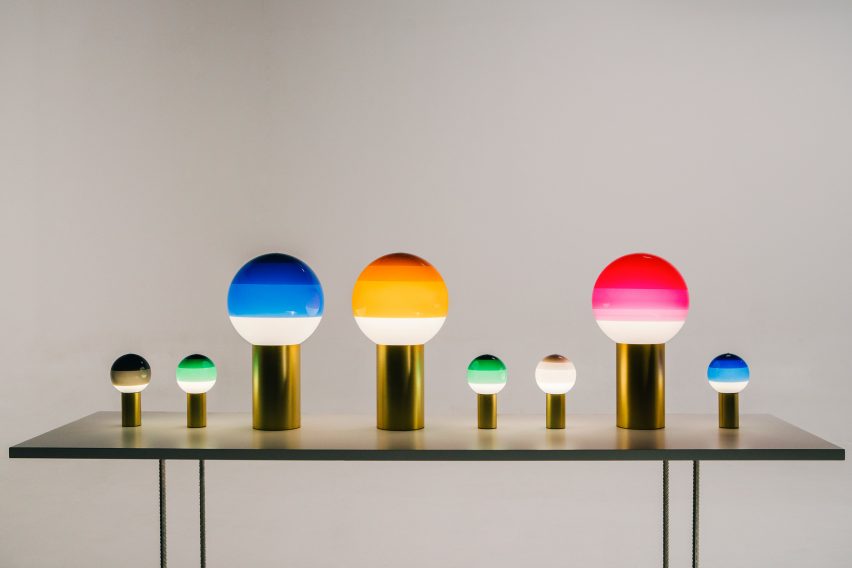 The Dipping Light table lamps will be previewed at Stockholm Design Week from 4 to 10 February 2019
The lamp comes in two sizes and six colours: green, amber, pink, grey, black and blue.
"Each lamp illuminates with different shades of light depending on the paint colour, creating a wide range of ambient lights that can match any décor," said Barcelona brand Marset.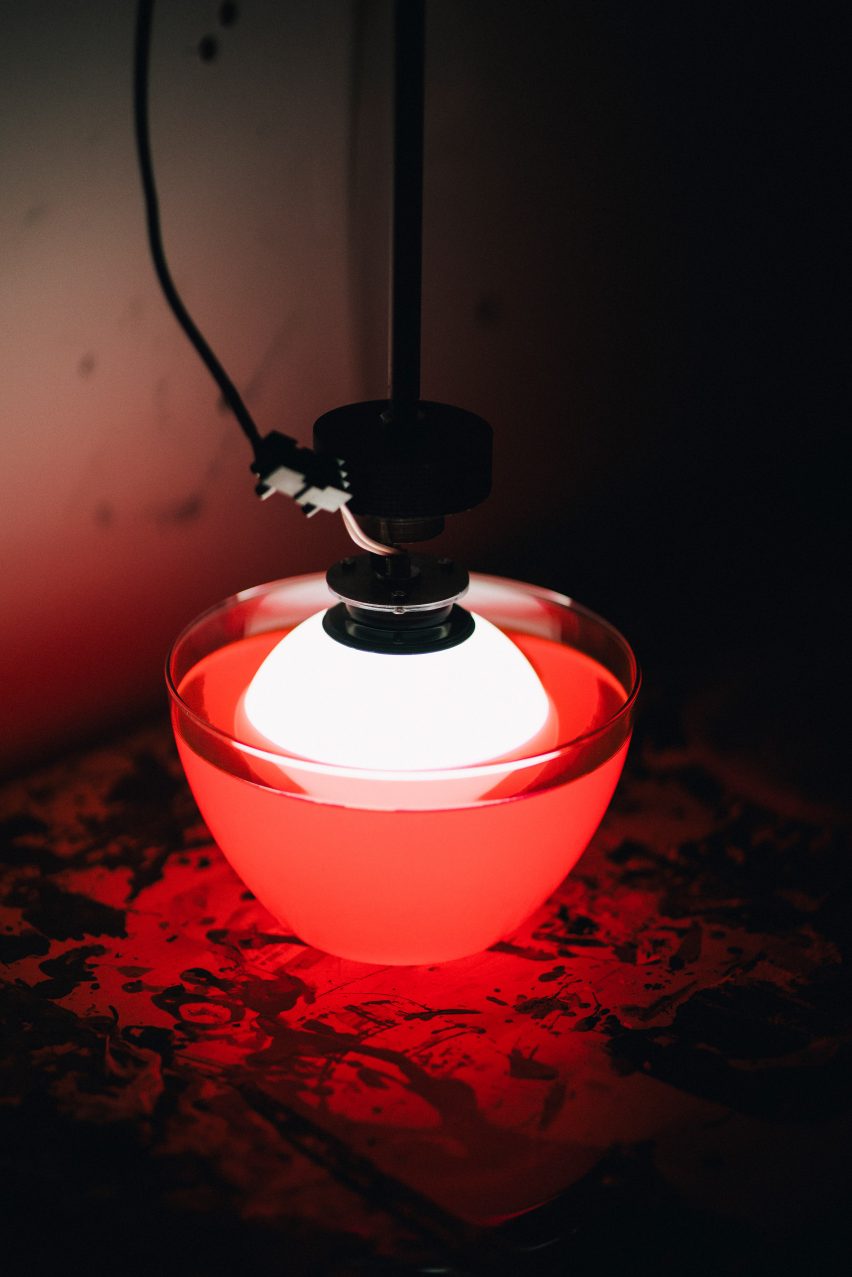 The designer dipped the glass spheres in semi-transparent paint to colour them
Canudas wanted the table lamp to emit a soft light in a gentle hue. The layers of paint capture the light and moderate its intensity across the glass globe.
"The different shades are the result of adding layers of the same colour on top of each other so that we can shade the light enough," Canudas told Dezeen.
"This controls the light and directs it where we want it to go, which is downwards. The paint becomes the shade, colouring and texturising the light," he explained.
The lamp also doubles as decoration for the home when not in use. "When it's turned on, its different shades of paint sift the light, creating a magical ambient effect," explained the designer.
"When it's off, its coloured glass sphere is an object charged with beauty, an eye-catching design piece for a shelf, bedside, or table."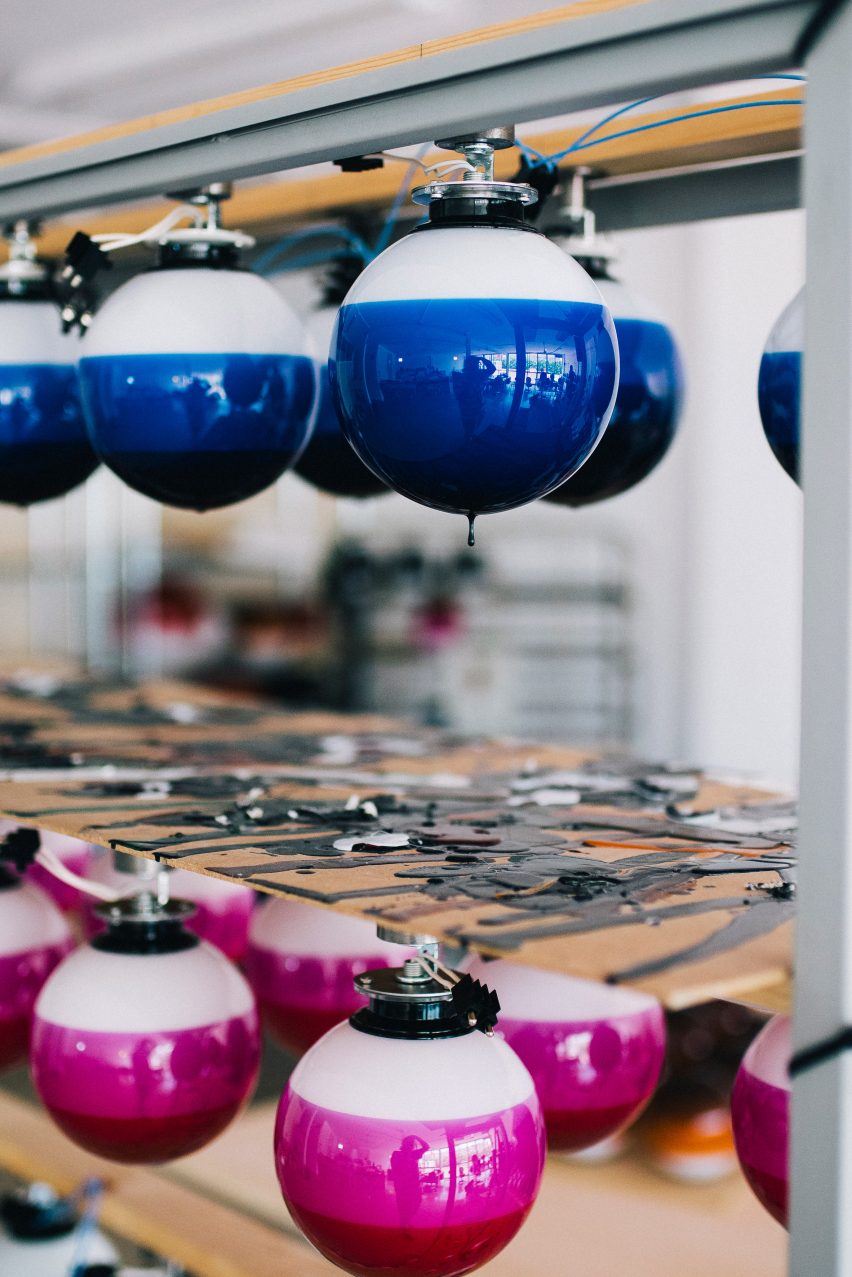 The lamps were dipped three times to create a gradient of colour and control the light intensity
Paint was applied to each lamp shade using a special "dipping machine" that Canudas built himself.
It features a simple mechanical contraption that dips the lamp in a bowl of paint three times at different depths to create the layered effect.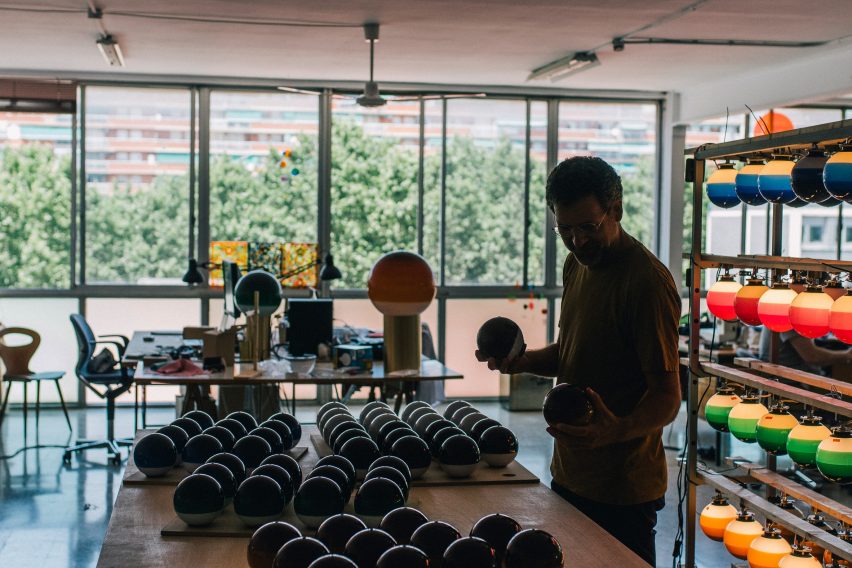 The lamps are available in green, amber, pink, grey, black and blue
Stockholm Design Week 2019 takes place between 4 and 10 February, with the Stockholm Furniture Fair open from 5 to 9 February.
Key projects from the design week last year included a series of "fundamental" furniture essentials and a collection of 12 chairs designed to help you reach nirvana.
Source: dezeen.com