Micro LED/LED Applications on Wearables, Is Apple Watch Next?
The technology developments on wearable devices have created numerous applications with the purpose of improving the convenience and well-being of life. In the first half of 2018, several researches and projects combining LED technologies and wearables were revealed. Meanwhile, whether the new Apple Watch will adopt Micro LED has been a focus to all.


LEDinside has continued to follow the most updated technology developments of LED and Micro LED and has collected some creative applications of wearable devices, which are as follows.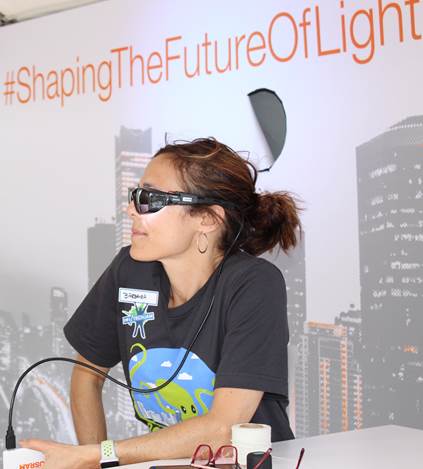 Human Centric Lighting eyewear of Osram
Osram has showcased an eyewear device featuring Human Centric Lighting (HCL) at Boston TechJam in June. The LED equipped eyewear replicates different levels of daylight for the human body to adjust to various environments, which helps individuals like athletes who need to travel in different time zone and work or compete at off hours. The devices were provided for the German ski team during the 2018 Winter Olympic Game and to the BMW Motorsport team during the 24-hour races.


Air pollution detectable LED mask
In London, a cyclist has designed a LED light respirator with sensor which changes color according to the air quality. The sensor of the LED respirator links with a monitoring system and a Bluetooth-connected app for collecting and recording environmental data. The purpose of the design is to address the crisis of air pollution.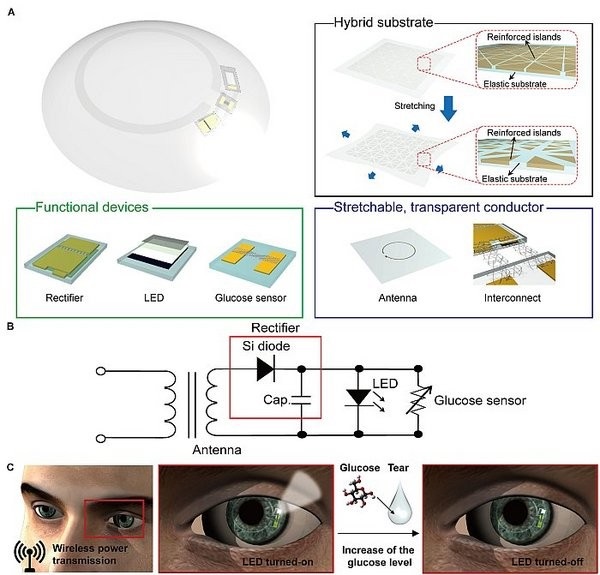 Glucose monitoring contact lenses with LED
A research team from Ulsan National Institute of Science and Technology (UNIST), South Korea, has developed smart contact lenses to detect glucose. The contact lenses were integrated with glucose sensors, wireless power transfer circuits and LED pixel which can monitor the glucose level in tears and provide instant sensing result via the embedded LED display. The lenses have been tested on rabbits without adverse effect and the result was published on Science Advances in January.


LED embedded fabric for optical communication
Smart clothes with communication and other functions may soon become products in the market with the development of LED embedded fabric. Researchers of MIT and its associated research institute, Advance Functional Fibers of America (AFFOA) have produced fibers incorporated with LEDs which are waterproof and can transmit optical signals. Commercial products adopting the technology for biomedical and communication applications are expected to launch in 2019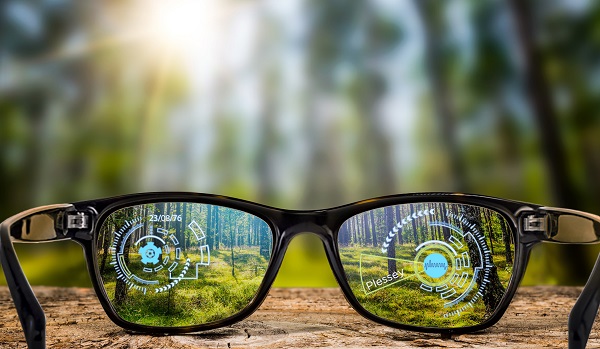 Plessey partners with Vuzix to develop AR Smart Glasses using Micro LED technology
Plessey Semiconductors and Vuzix have announced their partnership in developing the next generation AR Smart Glasses adopting Plessey's Micro LED light source. The new AR Smart Glasses will use Plessey's Micro LED-based Quanta-Brite, which is based on GaN-on-Si technology, with an integrated monolithic array of RGB pixels with advanced micro-optical elements to create collimated and uniform light source for the illumination in advanced display engines.


KAIST Team develops flexible vertical Micro LEDs for biomedical applications
A KAIST research team has developed flexible vertical micro LEDs (f-VLEDs) using anisotropic conductive film (ACF)-based transfer and interconnection technology with its result published in January. Later in June, the same team released the further improvement of developing a one-time method to transfer thousands of thin-film blue vertical micro LEDs (thickness < 2 μm) on a transparent plastic substrate.


These f-VLEDs can be applied to optogenetics for controlling the behavior of neuron cells and brains. "The flexible vertical micro LED can be used in low-power smart watches, mobile displays, and wearable lighting. In addition, these flexible optoelectronic devices are suitable for biomedical applications such as brain science, phototherapeutic treatment, and contact lens biosensors," said Professor Keon Jae Lee, the research leader.
Micro LED for the new Apple Watch?
Rumors about the next Apple Watch, Series 4 have been spread before the official announcement. Apple has unveiled its project with TSMC to develop applications using silicon wafers to solve the issue of mass transfer last year and the market has expected that Apple will adopt its own Micro LED display on the new Apple Watch since then. It is anticipated that Micro LED display might be adopted in the new Apple Watch to make the device lighter, brighter and more power efficient.
Source:ledinside.com
Hot Products
Hot Suppliers
Other Products