O2 Trails Data Transmission through LED Bulbs
Telecom operator O2 has announced its partnership with pureLiFi for a trail network using LED lights to provide high-speed wireless connection for data transmission.


The technology, known as LiFi (lighting fidelity), uses visible light instead of radio waves to transmit data. O2 UK conducted the trial with PureLiFi, a Scottish technology start-up company as a part of a series of network tests for paving the way for 5G launch in the UK.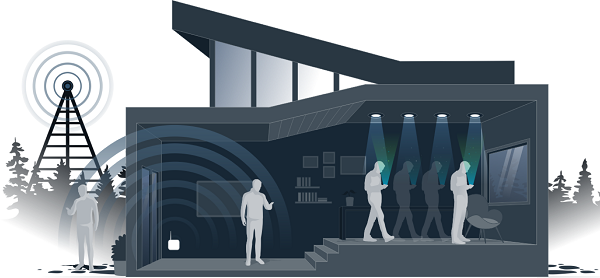 O2 has installed PureLiFi's LiFi-XC system which comprises nine LED bulbs emitting white light and enables data transmission from a LED light bulb and back at high speeds through adjustments in the bulb's brightness. According to O2, LiFi has the potential to offer a safer, more reliable and more secure wireless data communication than Wi-Fi with its reliance on the visible light spectrum, while reducing infrastructure complexity and energy consumption.


Derek McManus, O2's Chief Operations Officer, said, "Our LiFi trial shows how you can deliver high-speed connectivity to customers in new ways and is another example of how we're future-proofing our network as we pave the way for 5G in the UK."
Source:ledinside.com
Hot Products
Hot Suppliers
Other Products