Scottish School Trails LiFi Technology Supported by pureLiFi and University of Edinburgh
A secondary school in Scotland has joined a pilot project of deploying innovative LiFi, which transmits wireless data through LED lighting.


The project was initiated by pureLiFi, a LiFi technology company spun off from the University of Edinburg with the support of the Scottish Government's Digital Strategy. pureLiFi and the LiFi Research and Development Centre at the University of Edinburgh provided resources, support and subsequent testing.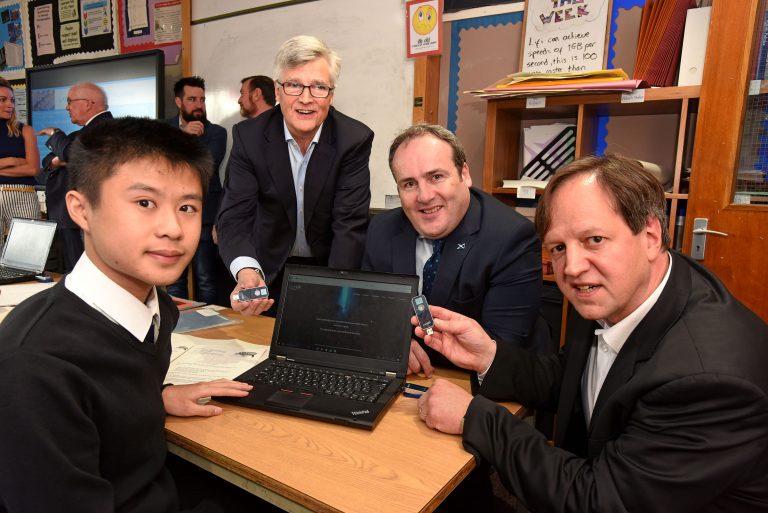 To conduct the project, the school was installed with pureLiFi's LiFi-XC system, which is comprised of eight LiFi-enabled LED light bulbs in the ceiling and LiFi-XC stations to be plugged into laptops to enable high-speed connectivity through the light.


Professor Harald Haas at University of Edinburg and co-founder of pureLiFi, said, "LiFi was born in Scotland at a TED Global talk that I presented in 2011. Seven years later, I am absolutely thrilled to see true LiFi deployed for the first time in a school in Scotland. This world's first pilot not only offers secure connectivity in a School, but hopefully inspires the next generation to join us in innovating for humanity and prosperity."


pureLiFi has also worked with UK telecom operator O2 to expand the trial of its technology. LiFi is believed to provide a more reliable and secure wireless data connectivity based on the visible light spectrum and to reduce infrastructure complexity, claimed the companies.
Source:ledinside.com
Hot Products
Hot Suppliers
Other Products