The 21st China (Guzhen) International Lighting Fair Will Open a Spring Purchasing Ceremony
The 21st China (Guzhen) International Lighting Fair (Spring) (hereinafter referred to as "GILF" or "the fair") will be held concurrently with the Guzhen Lighting Manufacturing, Supply & Services Expo 2018 (hereinafter referred to as Guzhen Manufacturing Expo 2018) at Guzhen Convention & Exhibition Center, Zhongshan, China on March 18-21, 2018. Taking advantage of the market environment with geographical convenience and harmonious human relations, the GILF integrates various resources, stimulate the market's vitality, and combines domestic sales and export sales, thus opening a peak purchasing season in Spring.
Taking advantage of the accurate grasp of the pulse of the lighting industry and relying on the industrial advantages of Guzhen, the concurrently-held two fairs cover exhibits with ultra-high cost performance of the whole industry chain by complementing and interacting with each other, further enhance the quality of contents, services, and exhibitors, continue to deepen the mode of joining hands with shopping malls, and emphasize on the establishment of the pattern of integration of Internet + Communication Network.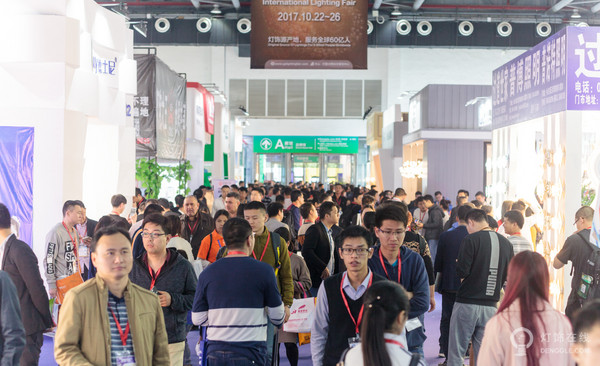 Covering the whole industry chain and opening an international lighting purchasing season with high cost performance and online & offline integration
As an international lighting fair featuring powerful combination and joining hands with shopping malls, the GILF attracts thousands of well-known enterprises, thus promoting high-speed take-off of lighting industry through continuous innovation. The 21st GILF has added many highlights, which will definitely promote the leapfrog transformation and take the lead in the lighting industry. 
The mode of "Front Exhibition + Back Factory"is adopted to create the first stop for domestic sales: In the lighting industry, March is a golden purchasing season. Taking "Original Source of Lightings" as the theme and adopting the mode of "Front Exhibition + Back Factory", the GILF exhibits new products and hot-selling items in a centralized mode, opening a grand lighting purchasing ceremony with ultra-high cost performance.
Industrial linkage covering the whole industry chain:Covering the whole lighting industry chain, the GILF has formed a lighting hall focusing on midstreamfinished products and lighting manufacturing & accessory halls focusing on upstream & downstream industries.
Effective expansion through optimized layout of the main halls and temporary halls:The main venue adopts three main halls and two temporary halls to optimize the exhibition layout and expand the exhibition area. For example, the Hall A focuses on comprehensive brand lighting; Hall B focuses on decorative lighting, electrical and electronic products, and household lighting; Hall C focuses on commercial lighting and outdoor lighting; and the newly-added outdoor halls D & E adopt floor glass structureand focus on machinery & equipment and lighting accessory, providing a good exhibition effect for exhibitors and visitors.
Featured exhibition halls gather branded exhibitors:As a comprehensive branded lighting hall, the exhibition hall A focuses on attracting leading enterprises of decorative lighting andintroducing enterprises with capability of design, innovation, and lighting engineering strength, thus displaying top lighting products.
Multiple high-end meetings gather professionals:Nearly 20 high-end forums, new product release meetings, and promotional events will be held in the main venue and sub-venues, in which the forum of "Focusing on Product Innovation Introducing •Artificial Intelligence" and "Guzhen International Lighting Design Week 2018" will gather industry elite discussing hot topics.
"Internet +"mode promotes interconnection of online resources:Denggle.com, the official B2B platform of the GILF, has promoted the GILF to 45 countries and regions, including Asian-Pacific region, Greater China Region, Middle East, Africa, Europe, Latin America, and North America, through 6 online channels. Relying on the Internet resources of Denggle.com, visitors can have a clearer and more comprehensive understanding of the exhibitions, exhibitors and their products, search for information in a targeted manner, understand the products they need, and enhance the visiting experience.
Joining hands with shopping malls to build the era of a grand lighting fair:The fair join hands with seven lighting shopping malls, such as China Lighting Plaza, Star Alliance Global Brand Lighting Center, Besun Lighting Plaza, Lighting Era Center, Lihe Lighting Expo Center, Huayu Plaza, and China International Streetlight City, to gather nearly2,000 exhibitors and build up an exhibition area of over 1,500,000 m2 in total, building a blueprint of grand lighting fair promoting interconnection of online information, products, exhibitors, meetings, events, and communication.
Establish a high-quality fair through optimized communication network:The fair continues to optimize free shuttle bus services from Baiyun Airport,Zhongshan Port, and Guzhen Light Rail Station directly to the main venue and between the main venue and sub venues, and also provides such services as intellectual property rights protection, medical, alarm, express delivery, luggage storage, mobile phone charging, drinking water, translation, casual dining, etc..
Establish a smart fair through e-service:The fair provides paperless services and e-service such as online registration, onsite online payment and electronic journals, greatly simplifying the entrance procedures and improving the exhibition experience of visitors.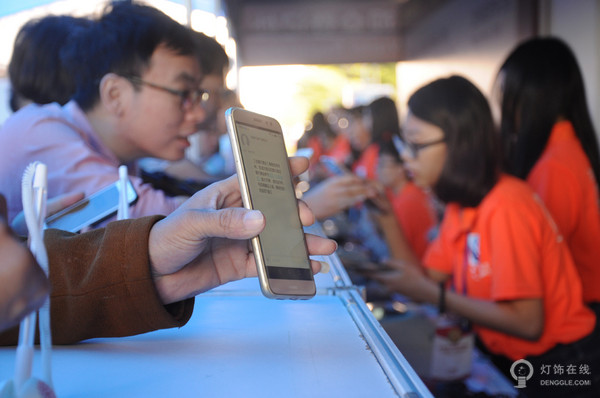 The fair with powerful strength attracts participation of thousands of enterprises.
The grand fair gets the whole city astir. During the fair, exhibitors at the main venue and sub-venues, taking the "first stop for purchasing in Spring", create a value-added feedback purchasing ceremony by organizing various funny events and providing top-quality products with preferential prices and attractive gifts.
Including Guangdong Guzhen Lighting Co., Ltd., Shunde Lighting Association, and Zhongshan Lighting Industry Association. Guangdong Guzhen Lighting Co., Ltd. leads the group formed by Kinglong, Huayi, Dickpo, Moremer, Vanas, Zunbao, Ruijin, Loyal, Momoon, Zhengri, Chaposu-a, and other original design enterprises; in addition, some well-known enterprises such as Nanwei Lighting, HOWE, Jiayuan Huating Lighting, Chengyuan Photoelectric Technology, Dark Energy, AIYU Lighting, DONE, and Everfine also participate in the fair.
The GILF, as a business card of the lighting industry, has become a greatly influential lighting industry exhibition platform nationwide and even worldwide, with its degree of specialization, marketization, and internationalization recognized by the domestic and foreign lighting industry.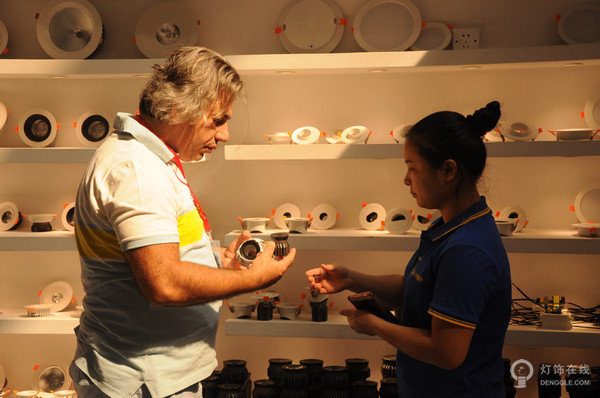 Enhancing the exhibition level and leading the lighting trend
Taking advantage of the reform and opening-up, the GILF has over 30 years' brilliant history and has made a massive contribution to the high-speed take-off of China's economy. The 21st GILF will hold multiple high-end meetings and forums, which will gather industry experts and professional groups to discuss the hot topics, strike up the industry brainstorming, thus promoting industrial upgrading & enterprise growth, facilitating buyers and visitors with closer information, providing exhibitors with better services, enlivening the atmosphere, and enhancing the exhibition level.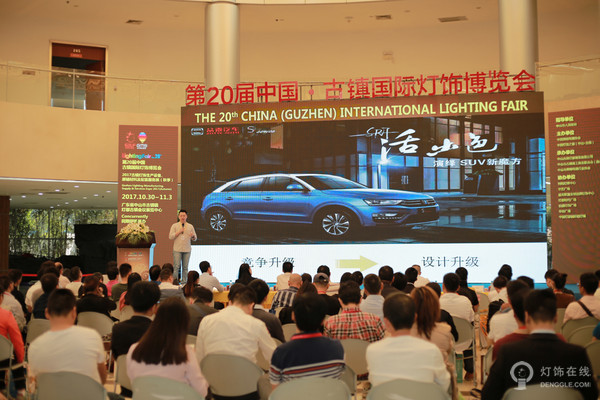 Summary:
Opening to the world with bright career future, the GILF has experienced a brilliant history due to its unremitting efforts, building a solid bridge for the healthy development of enterprises and making an irreplaceable contribution to the development of China's lighting industry. Taking "Original Source of Lightings for 6 Billion People Worldwide" as the theme, the GILF will make continuous efforts to make itself an unmissable feast in the lighting industry in 2018.
Source:Denggle.com
Hot Products
Hot Suppliers
Other Products