The 22nd China (Guzhen) International Lighting Fair (Autumn): Online Pre-registration available
As a large-scale platform for lighting trading and purchasing, the 22nd China (Guzhen) International Lighting Fair (GILF) will be held concurrently with the Guzhen Lighting Manufacturing, Supply & Services Expo 2018 (Autumn) in Guzhen town (China's Lighting Capital) on October 22-26, 2018. With the accurate grasp of the development of lighting industry, the advantage of original source of lightings, and the coverage of high cost-effective exhibits, the two exhibitions will provide a professional platform and lead a new trend for the lighting industry.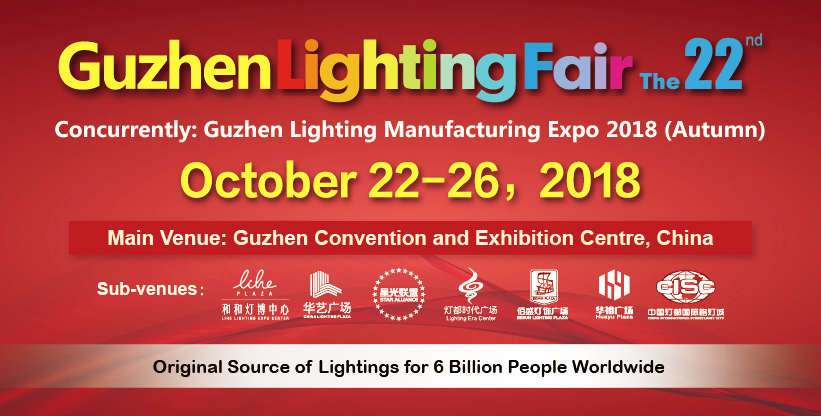 Original source of lightings for 6 billion people worldwide
Relying on Guzhen's abundant industrial resources, the super-large-scale lighting fair is full of potential, focusing on both overseas and domestic markets. It utilizes the innovative mode of "front exhibition, back factory" to create ultrahigh cost efficiency and attract professional buyers at home and abroad. It provides direct purchase and convenient transaction services for purchasers, distributors, and manufacturers.
The fair will continue to adopt the linkage mode between exhibition and megastores. The main venue Guzhen Convention and Ehibition Centre will join hands with seven sub-venues (Lihe Lighting Expo Centre, Huayi Plaza, Star Alliance, Lighting Era Center, Besun Lighting Plaza, Huayu Plaza, China International Streetlight City) to gather nearly 2,000 high-quality exhibitors and build up an exhibition area of over 1,500,000 m2 in total. Apart from well-known enterprises and latest information, the fair will also organize China (Guzhen) International Lighting Culture Festival 2018, making people feel the charm of lights.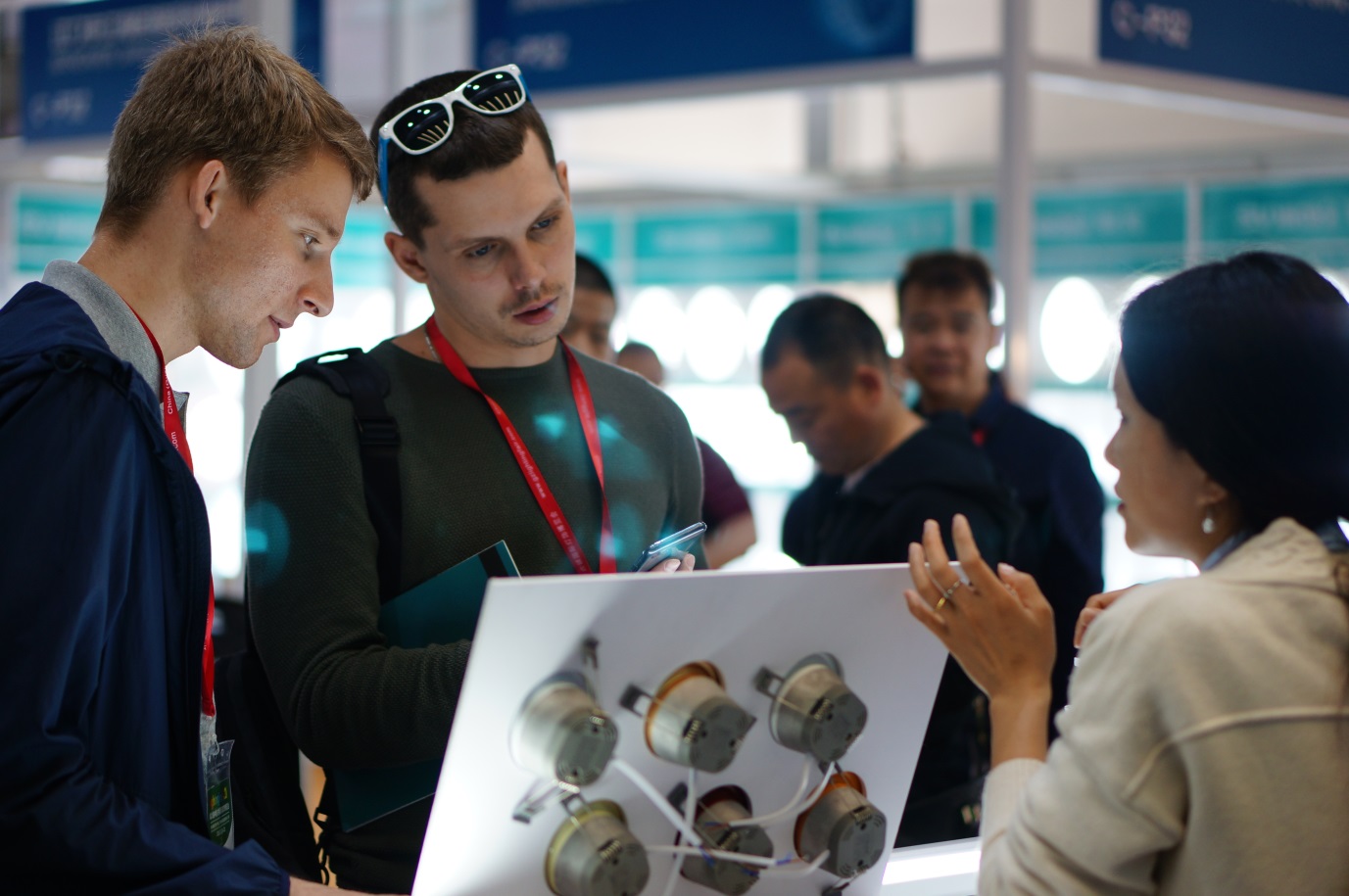 The main venue will keep the exhibition layout of the 21st GILF. With the side door of Hall A as the only main entrance, the main venue will perform systematical and scientific partition of exhibits to achieve the integration of three halls and better exhibition effect by covering every aspect of the whole industry chain. The layout of the venue is clear, including the exhibition area of lighting engineering and lighting design, decorative lighting, household lighting, electrical and electronic products, commercial lighting, outdoor lighting, mechanical equipment, lighting accessory, and commercial circulation services.
With various products and high-end forums, the last Spring fair attracted nearly 290,000 visitors from 91 countries and regions, which reflected the theme of "original source of lightings for 6 billion people worldwide" and held a professional, market-oriented, branded, and internationalized lighting purchase feast in Spring.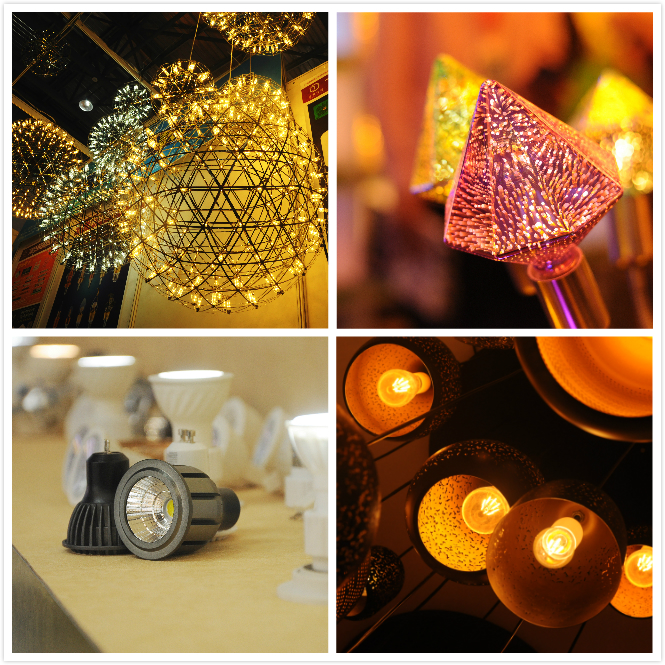 Combination of Exhibition and Internet: all year round online fair
The 22nd GILF will provide online and offline publication and promotion services for exhibitors and visitors. It will integrate product promotion, information sharing and industry exchange with the "Internet +" mode (eg. electronic Expo publication, Wechat, official website) to collect information about exhibitors and exhibits, through which visitors can obtain more comprehensive information in a target-oriented manner.
Online Pre-registration available
Online pre-registration are now available through the WeChat official account of the GILF (Autumn) or the website www.denggle.com. Through pre-registration, people can not only get the ticket by simply using the mobile phone number and save ¥100 for the ticket, but also can enjoy the VIP services provided by the sponsors, such as receiving e-mails about the latest information of the GILF, visa service, exhibition visiting tips, hotel information, etc. Besides, those who finish pre-registration before June 30 can participate in a lucky draw of PC, suitcase, etc. Come and join us in the pre-registration!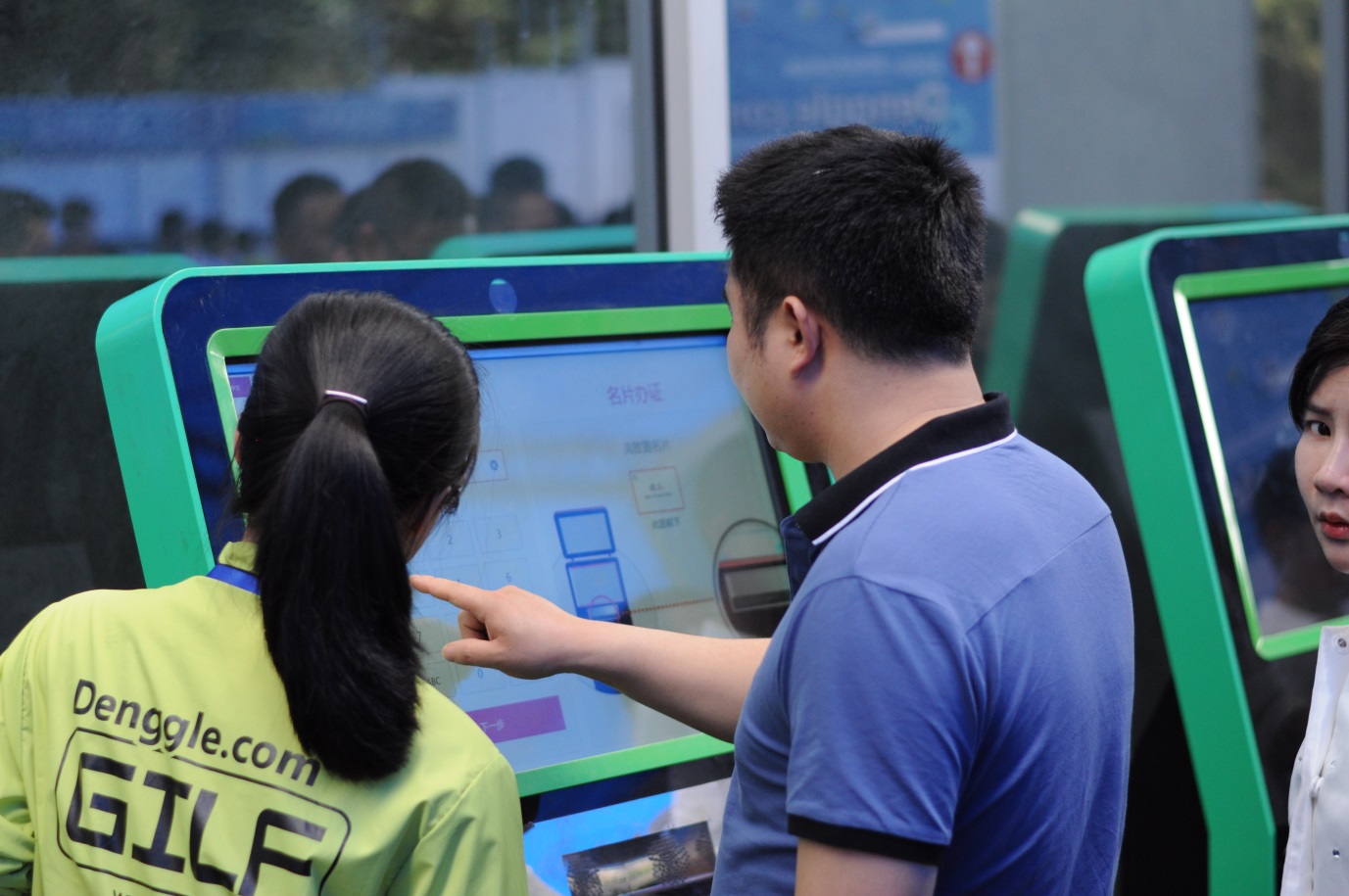 Summary:
The 5 day 22nd GILF (Autumn) will attract attention from millions of people with 2 themes, 8 venues, over 2,000 exhibitors, and nearly 100 forums. Look forward to your arrival in October!
Hot Products
Hot Suppliers
Other Products