UK Led Opens UK Factory
"We are proud that it's the first manufacturing facility of its type in the UK," said the firm. "We chose to invest in the UK factory for a number of reasons. [One is that] some clients, in international markets, for example India and the Middle East, prefer production to be UK based."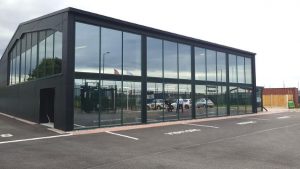 "It is the first building of three in our expansion plan for the next four years,"technical and procurement director Colin Griffiths told Electronics Weekly. "We are making a lot of re-shored products from our owned factory in china. It is also our base for new R and Dd products we make and adjust."
Because UK labour cost is considerably more expensive than in China, the UK facility has fully-automated equipment – with one person to controlling all the machinery needed to produce 1,000 LED-based fluorescent tube replacement a week, for example.
Founded in 2009 as an importer, bringing Chinese-made lighting products into the UK, inconsistency in quality prompted UK Led in 2010 to build its own Shenzhen factory.
"Since we have our own manufacturing units, both in China and in the UK, our supply chain is slick, speedy and efficient," claimed the firm. "We do not have to depend on an external manufacturer to supply us with products."
As well as making lamps, it has staff that re-lamp premises with direct replacement LEDs, and it provides intelligent controls.
Source:electronicsweekly.com
Hot Products
Hot Suppliers
Other Products