Veeco to Change Its Executive Leadership Team
MOCVD equipment provider Veeco has announced that the company will make a change in its executive leadership team. The current Chairman and CEO John Peeler will become Executive Chairman, and the current President, William J. Miller, will take the role of CEO and join the company's board of directors. Moreover, Shubham (Sam) Maheshwari will be named COO while continuing his current role as CEO.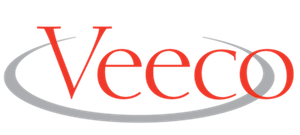 Peeler joined Veeco in 2007 as Chief Executive Officer and became Chairman of the Board in 2012. With his role transitioning to Executive Chairman, Peeler will work closely with Miller and the Board to ensure an effective transition of management. The newly appointed CEO Miller has taken several positions during his 16 years in Veeco and became President in 2016, overseeing all of Veeco's global business units. Maheshwari, who joined Veeco in 2014, will work with Miller and be charged with advancing Veeco's operation, customer satisfaction and profitability.
Source:ledinside.com
Hot Products
Hot Suppliers
Other Products