Vincent Van Duysen's Casting Outdoor Lamps For Flos At Biennale Interieur
For this year's edition of the biennale interieur kortrijk vincent van duysen has presented the casting outdoor lamp series for italian lighting company flos. exhibited in a stand conceived like a mini gallery, the central area of the booth is completely dedicated to the belgian designer and his creations — the 'casting' series. the set is comprised of a sophisticated group of LED bollard lights available in special finishes that belong to the 'ares the outdoor by flos' collection, a selection of fine products for the outdoor lighting segment.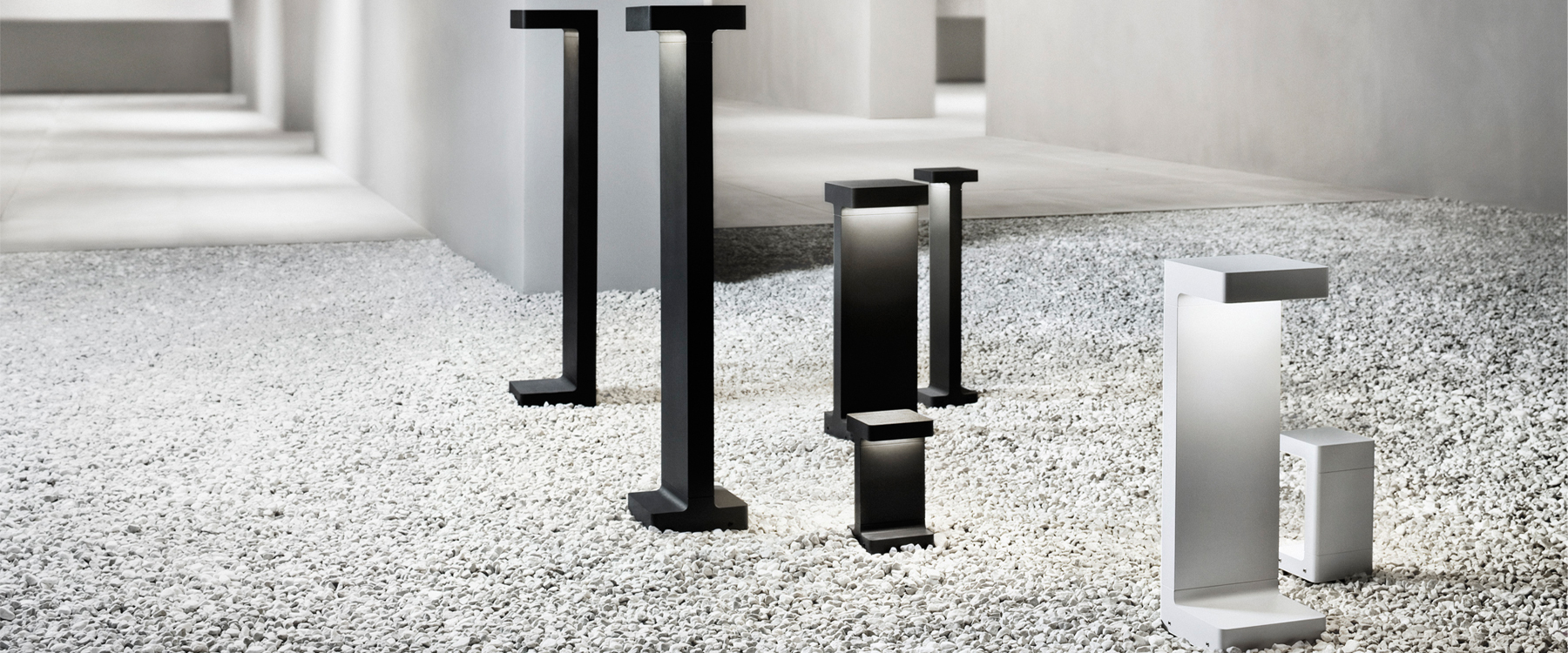 The 'casting half-rounded shape' is an impressive, iconic product — like a sculpture — features a single emission of light. made of oxidised bronze, concrete and cast iron, the lighting object comes with a coated aluminum finish available in white, aluminum, anthracite, black and red rust. the lamp is also equipped with a textured diffusing glass that allows an optimal light distribution, making it ideal for gardens, walkways and borders.
'the lamp le corbusier developed for the city of chandigarh was for me love at first sight, it perfectly embodies brutalist architecture 'avant la lettre',' comments vincent van duysen. 'I wanted to pay tribute to this archetype by giving it a contemporary interpretation… and with a touch of flos.'
As for the T and C-shaped models, the both feature an elegant double emission of light. their solid structure is made of a die-cast aluminum base and head, extruded aluminium body and also a texture glass for diffusing light. in order to enhance the resistance to corrosion, an aluminum alloy has been used for the die-casting copper content.
 Source:designboom.com
Hot Products
Hot Suppliers
Other Products