Why Do People Like To Choose European Ceiling Crystal Lamps?
 In recent years, European-style ceiling crystal lamps are very popular. This is a kind of lamp for young people who are going to marry and decorate their houses. Many middle-aged people have bought new houses and re-decorated the houses. They will also choose this kind of lamp. Why? This kind of lamp is very popular that it's advantages are obvious, people like good things. Let me tell you about the advantages of the European ceiling crystal lamp and the tips for buying it.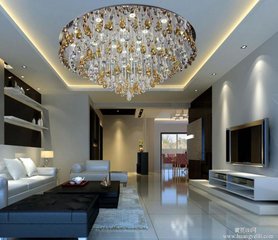 The advantages of the European ceiling crystal lamp: First, it's beautiful, we want to have a nice house and the European ceiling crystal lamp itself has a luxury outside, stylish shape, the crystal on it makes it better. The quality can instantly attract people's attention and give people a feeling of height. If you install such a lamp in the living room, you can upgrade your home to a new height. The second is to create a good atmosphere, you can choose some warm color light source, through the reflection of crystal, to create a very good atmosphere, to be warm and warm, to be romantic and romantic, living under such lighting, will undoubtedly promote family Emotional.
European ceiling crystal lamp purchase tips: First, not greedy bargains, although the crystal lamp's profit is very high, but we can not figure out the cheap, if blindly concerned about low prices, will undoubtedly not guarantee the quality of the product; second is to recognize the brand The quality of the big brands is still relatively guaranteed. After all, many people really can't tell the difference between crystal and glass. If you don't have confidence in yourself, go buy big brand products.
With the continuous improvement of people's living standards, the demand for European-style ceiling crystal lamps will also become larger and larger, so that there is a need for people to know them. When necessary, they will become familiar with them and will not be deceived.
Source:灯饰在线
Hot Products
Hot Suppliers
Other Products