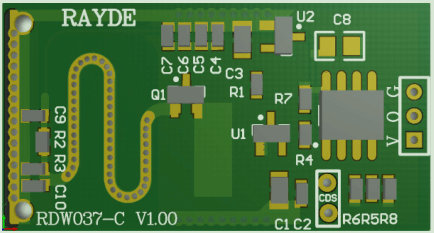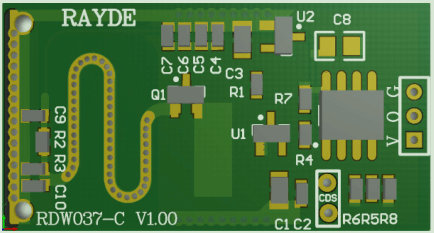 Product Image
Product Property
Function:Industrial Design
Brand:Aschip
Product Details
Plan description
1. Using the Doppler effect principle, the most advanced planar antenna can suppress clutter interference.
2. Determine the brightness threshold of day and night is adjustable.
3. The delay time of the output is adjustable.
4, the sensitivity is adjustable.
Program advantage
1. The peripheral circuit is simple.
2. The sensing angle is 360 degrees.
3. Wide operating temperature range ( -40 °C~+85 °C).
4, not susceptible to environmental impact, such as temperature and humidity.
5, no need for exposed sensors and lenses, the product is more beautiful.
6, can be customized according to customer needs.
8, industrial grade standards, good stability and strong anti-interference.
Hot Products
Hot Suppliers
Other Products